Hello everyone!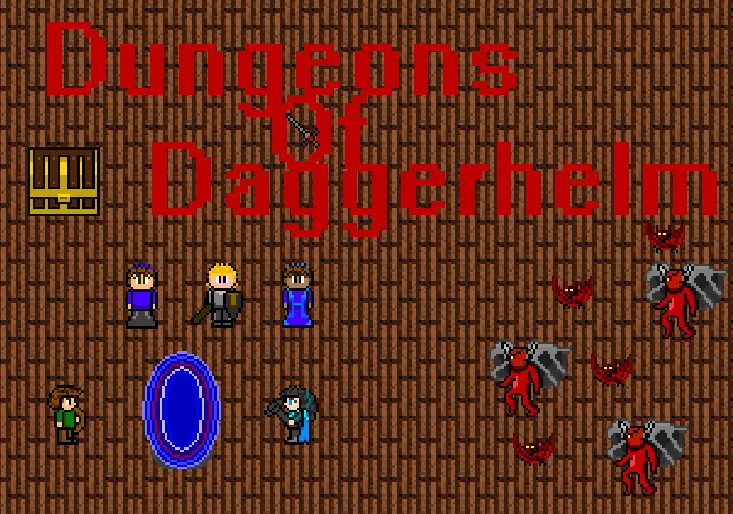 Us working on Dungeons of Daggerhelm would like to keep you regularly up to date on the things we're adding to the game to keep it fresh! If you haven't checked out our latest demo release so far, you can download it using the link below!
If you have, great! We thank you for your support!
In today's bit of news, we unveil some weapon art for some of the higher-end items that we have in store for the game. Currently, we've got about 40 items all ready to be discovered once we update the download file.
For a sneak peak of what some of these items are, as well as future items we'll be adding shortly, we've prepared a few pictures.
The Sword of Spite, an Epic-grade weapon that boosts your character's stats far beyond the Exceptional-grade items.
Widowmaker, a white blade drenched in the blood of long-lost foes.
Grieve, the ice blade. A Godlike item. Crafted within the deepest caverns of the Death Foundry.
Needless to say, we're very happy about how some of these items turned out!