One feature request that has repeatedly surfaced during the development of the Killing Floor Vehicle Mod is for the inclusion of passenger weapons. Well, after much tinkering and at times frustration (I can vouch for that) Braindead has compiled a play test concept build to demonstrate the viability of a passenger weapon feature.
The following video presents an early development stage play test. There are still some tweaks coming so view this as just a concept taster. So far, this passenger weapon is in the police car in the form of a 'drive-by' feature where the passenger is leaning out of the window with gun a'blazin. This feature is also supported by the helicopter with a passenger controlled cannon seated outside on the left side that supports the pilot's controlled weapon on the right side.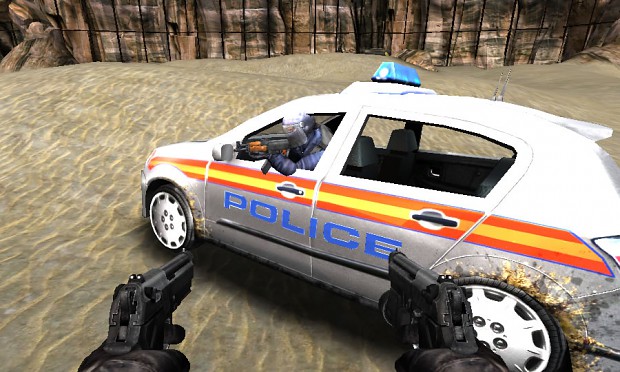 For this news item we're presenting in game footage of the vehicle drive-by feature on its' very first Coop run (for the benefit of moddb users who are kindly watching the mod). We'll present some further video footage that includes the helicopter very soon but for now here's a sneak peak image preview. This image presents 1st and 3rd person view for the helicopter front seat passenger and provides a good idea of the weapon's effective power...that is as long as you have a competent Coop pilot on hand.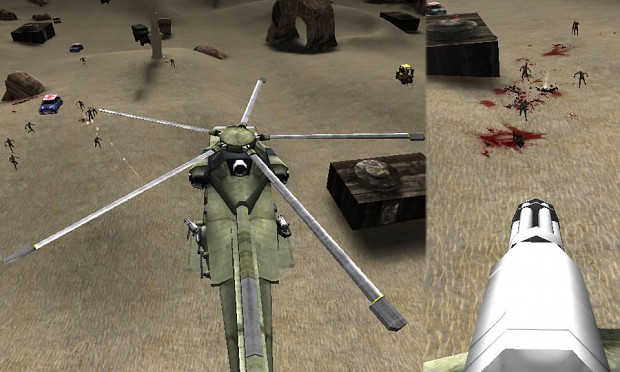 In both the ground based vehicles and helicopter, the passenger will require a driver/pilot to control the vehicle.The passenger's role will be purely as support gunner. This format really brings out the Coop teamwork element that Killing Floor excels in.