Drive Any Track has been

Greenlit

!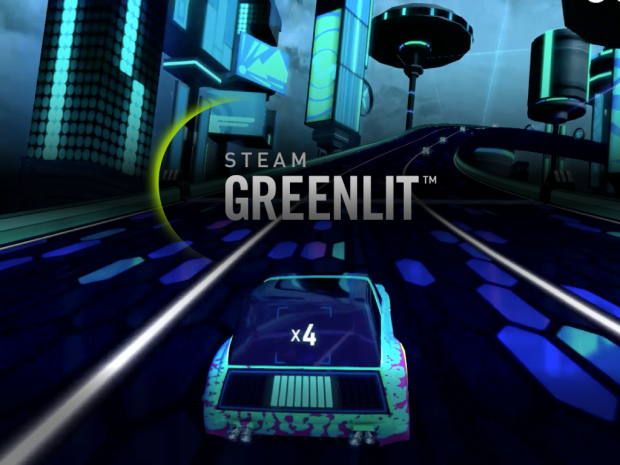 On the 10th of February, 2015, Valve pressed the big green button and approved Drive Any Track on Steam Greenlight!
We launched on Greenlight on the 30th of January, meaning it only took 12 days to show that DAT was something people were looking for.
For us, as developers, the past 12 days have been incredibly nerve racking! Putting your game up on a pedestal for everyone to see and judge can be terrifying, however, the positive energy the game has received in that time was overwhelming and has settled our minds that Drive Any Track is headed in the right direction.
So what now?
Now, we get our heads back down and get back to work on the game so that we can get it out there for everyone to play. As much as there is a core game here, there is still a lot more we want to add to the game before it feels complete. This ranges from new genre-based Art styles and new cars to various tweaking and polishing points. We're also very keen to hear from the community, and will try to incorporate any feedback we get, where possible. Lots to do!
When will it be released?
Short answer: We don't know exactly, yet! We are definitely aiming for a full release this year, although we may do a closed beta or possibly release through Steams Early Access. It's too early to tell. We will definitely keep everyone informed once we have a more concrete plan in place for the release.
Want to find out more about Drive Any Track? You can track us here on IndieDB for updates, but you can also find us on Twitter and Facebook, as well as on Steam. If you want to sign up to our mailing list, you can do so at our website: www.driveanytrack.com
We've also uploaded some new screenshots up which show the Dance Genre with a few minor changes to the HUD layout, and also the Razor car. You can see these images below (click to open in a new window/tab):