Sunday, 11.11.2012 - Apple approves Dream of Pixels, a beautiful falling blocks puzzle game - in reverse!
Just in time, with 3 days to go to release on November 15th - now ultimate final non-changing release date.
A snapshot of The Moment of Truth: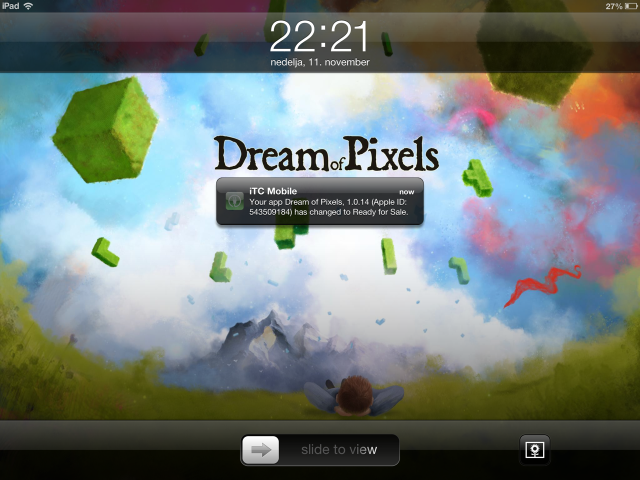 This is a picture of "RELIEF" - this is how it looks like to us, developers, when after a week (after another week after being rejected) of dangerously closing in to a nervous breakdown, we get - this notification. :)
Sigh, phew, done, now back to work and send out those promo codes we got!
Do let us know if you want to review Dream of Pixels or write about it on or before release date, so we can send you a promo code for you to download and play it now - studio (at) dawnofplay.com