While i take the last animations for future Drake controller we move to the world of artwork and conception. Most of all, we pay attention to the creatures of the world of Hind. Drake met the many game characters in his adventures. Not all of them are evil or dangerous. Some of them will be friendly. And some will just live as befits the world's population.
Do you know something about your neighbors which live from you in two houses to the left? And I do not. But he is and he lives. Without any effort on our part.
The same i want to see in Drake. Peoples and creatures who live. Just lives. From it point we step by step met with the different creatures which you can see in the game. But not all of them. I do not like spoilers. And for you i present very limited pieces of races of the world of Hind. I want that you can feel something that i cant feel. Feelings of discoverer.
I can't it. Because i live with the dawn of Hind world. I see first sunlight in this strange place and i know all secrets... even secrets of Hinters. Oh... wait a moment. I do not introduce You no one of creatures of the world of Hind. Sorry for that. We immediately try to fix it.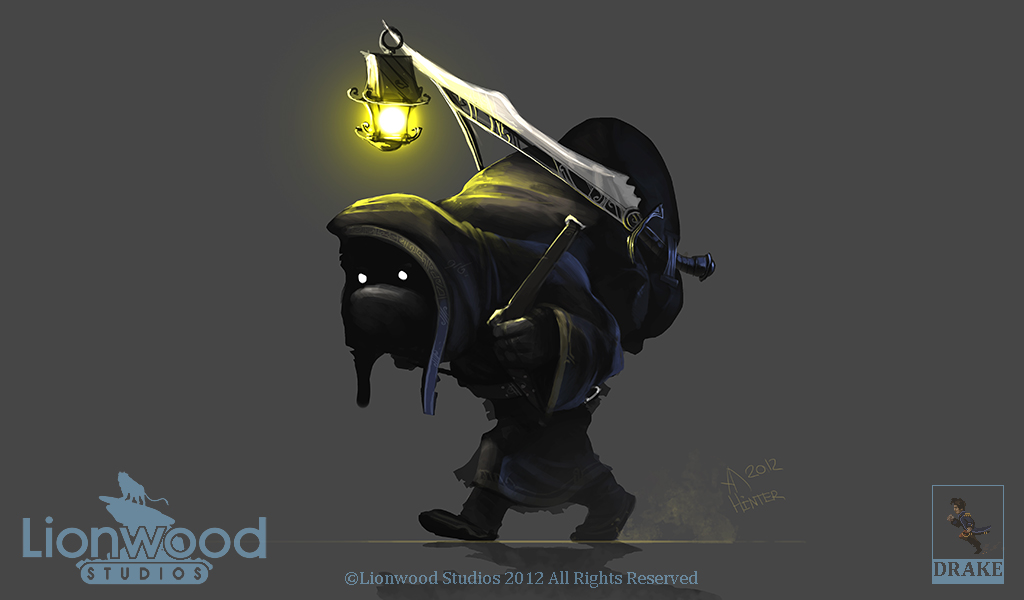 World of Golden Hind full of mysterious and strange creatures. On of them - Hinter. Nobody knows where they came from. But everyone knows that they have always been. Rumor has it that these are remains of those who built this world and lived in it before people came here.
But this rumor. All we really know that no one ever heard them speak, that they have the picks and that they dig something on the bottom of Hind, and what they good traders. In their bags of hinters store amazing things. However, no one could take away these things by force. Hinter very dangerous in battle, and no one knows their weaknesses. Long ago the queen tried to capture one of them. It ended up a lot of blood. Hinter left without damage and a week later returned to the city, as if nothing had happened. Special royal decree made hinter inviolable. M-m-m... Just because no one wants to die.
Hinter sell items only for diamonds and he are not interested in human gold. Each item is immensely expensive, but is endowed with amazing properties. No one knows why they needs in so many diamonds, but there are rumors that at the bottom of Hind this creatures have a diamond city, which were built in the hinter sins redemption. But ... rumor is a rumor. Also people says that hinters the fathers of Dwarf race. Dwarfs says about that theory short - *hind shit.
*one of the curses of the lower world. Because this world is called the world of Golden Hind (in common - world of Hind) - hind as object, symbol and name of godess is often present in the dialects of different races. Just as we can not live without the Sun - underground people can not live without Golden Hind, which replaces the sun.