Overview
『Discouraged Workers』 is a satirical story based on the popular Korean soap operas-styled plot. It compares Ga-Yeon's bleak everyday life to the dark side of youth. The game is the fifth in the Project DW series.
A hospital coordinator, Ga-Yeon, fell in love with a doctor at the hospital she was working in and they had an affair even though the doctor was a married man. But when the director found out, she was fired. For over a year she tried to find another job, but her mental uneasiness eventually made her give up and she became a recluse.

A year later, in the spring of 2013, her younger sister, Hye-Na, and her first love Yun-Woo come to her.

A story about the dark side of today's youth and pretty serious everyday life happening around Ga-Yeon.

Discouraged Workers

Description
The game is a hybrid of kinetic novel(visual novel) and point-and-click, scenario puzzle.
The episode is adult content. This game contains Strong Sexual Content, Nudity, Strong Language, Use of Tobacco, Alcohol Reference, Mild Animated Blood. Children, Seniors or Pregnant, Feeble-Minded Person are not allowed to play this game.
The game will be moved on mostly through Ga-Yeon's point of view and the Archives will be also helpful for you to understand the whole play.
You don't need to be directly involved in the game – just watch, read, listen, and feel it.
However sometimes, you may be required to do something to collect some records or scenes.
Discouraged Workers is played automatically. You can toggle this function.

Features
A Korean-based densely-plotted story with the gloomy theme.
The short but intense 135 minutes, with the real soap opera-like directing.
The animation-style sprites & CGs, and backgrounds based on retouched real pictures.
Scenario progress must be obtained Required objects.
Some collecting Archives must be obtained Optional objects.
70+ Archives and 30+ Steam Achievements.
What I Need & What U Get
Discouraged Workers has been already processed over V0.9.62.
Translation in English has been already processed over 82%.
We have already succeeded crowdfunding in Korea. So, we can produced all art for the game.
I trying the crowdfunding because of additional translation(3 parts and Concept Archive, Diary Archive) cost. The game will be fully completed by your contributed.
I need your beta feedback for better english translation. We want to present better experience to our players.
You can get the Discouraged Workers PC/Mobile Redeem and Invite Beta, Director's Cut, and Media DLC. The Director's Cut is Limited Edition on this crowdfunding.
Beta Schedules
Desura- June 15
IndieGameStand, itch.io- June 16
Steam- June 19
The end of the beta- June 30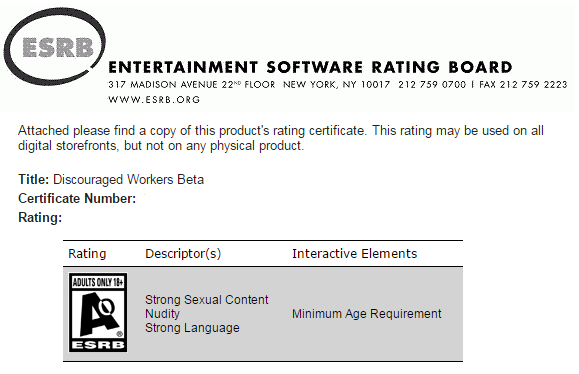 We will go to the IGF China with your beta feedback.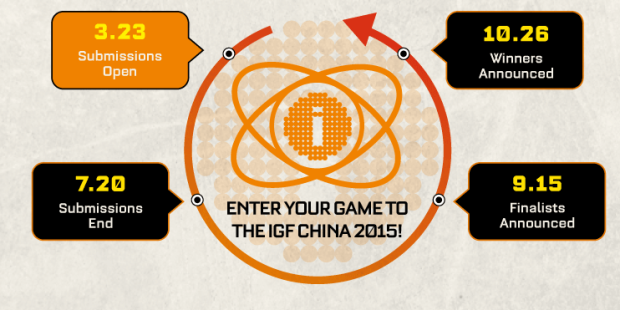 Play the Demo
Move to official website, and choice your one distribution platform. Currently demo, it was disabled on Steam. Because I submitted to Early Access. But you can claim the redeem on steam via IndieGameStand, and maybe it is running for you.
Release cost of the game
PC platforms
Demo: Free
Beta: $4.99- Desura, IndieGameStand, itch.io
Beta: $7.99- Steam
Release: $9.99- Amazon Video Games, Mac Appstore, Ubuntu Software Center
Release: $12.99- Desura, IndieGameStand, itch.io(Win/Mac/Linux/Android)
Release: $14.99- Steam(Win/Mac/Linux+SteamOS)
Director's Cut: Not release(IndieGoGo Contributor only)
TCG PNP Pack: $2.49
Media Pack(Digital ConceptBook+Media kit+OST): $4.99
Steam Media Pack(Digital ArtBook+Digital ConceptBook+Media kit+OST): $7.99
Mobile Platforms
Demo: Free
Release: $3.99- Amazon Appstore, Appstore, BlackBerry World, Google Play
Director's Cut: Not release(IndieGoGo Contributor only)