Hello, everyone!
Today we'll be talking about some more enemies. Time to look at some of the scariest monsters of them all — people! Not scavengers or lowly bandits, but powerful and dangerous Vapor Wave Inc mercenaries.

The first one on the list is the Exterminator.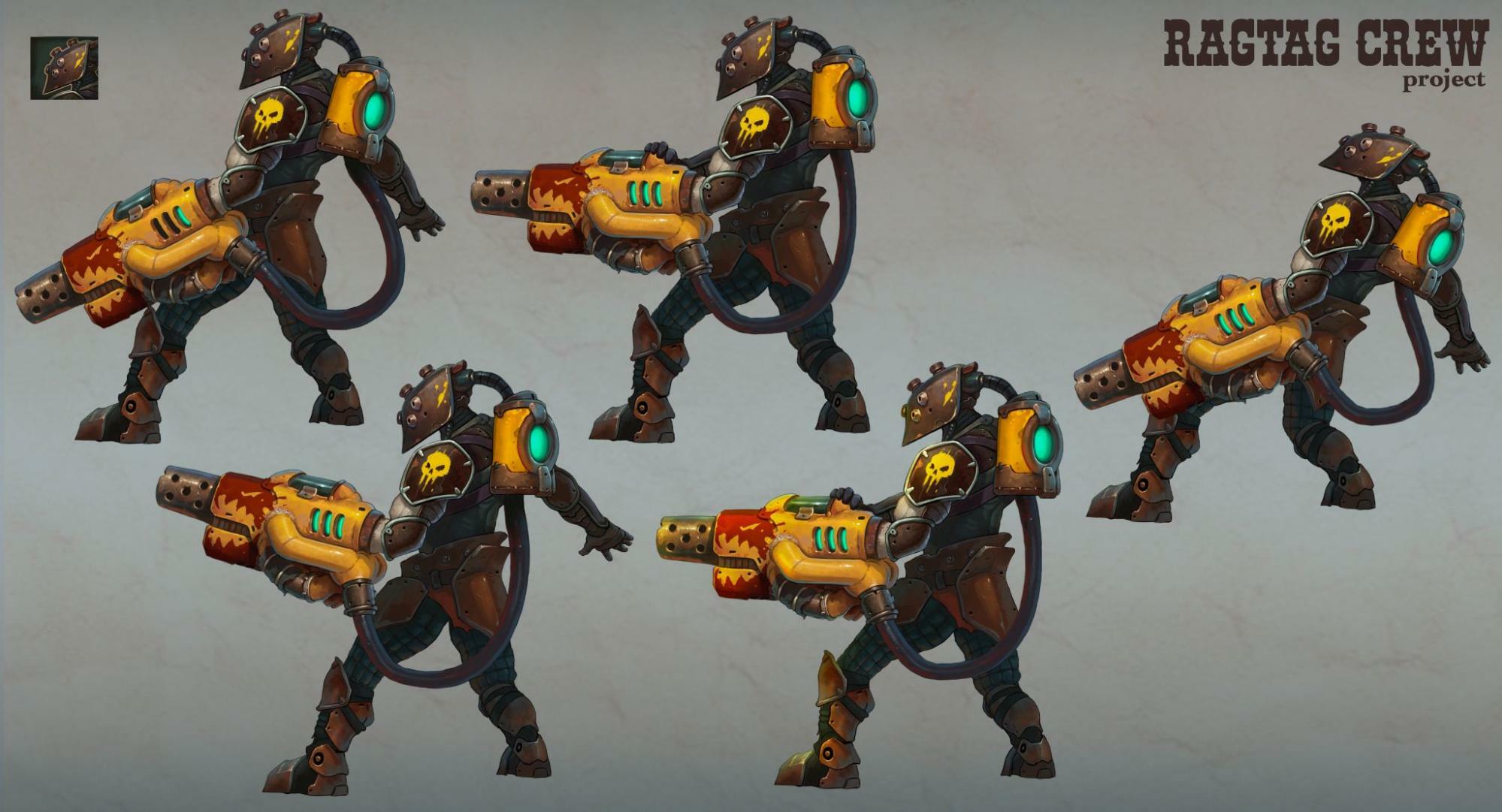 Heavy armor protects him from bullets, knives, and boomerangs; an enormous gun fills enemies with lead. He'll make quick work of you... once the system charges up.

What does it mean gameplay-wise? He starts with 2 armor (takes 2 less damage from attacks) but has to skip the first turn charging up.




Dealing with heavy merc in early/mid game can be troublesome. Try to lower his armor with your abilities. Boost one character and make a powerful strike instead of multiple weak ones. Use the first turn to take care of his allies, who aren't as protected.

For example, this shady Merc.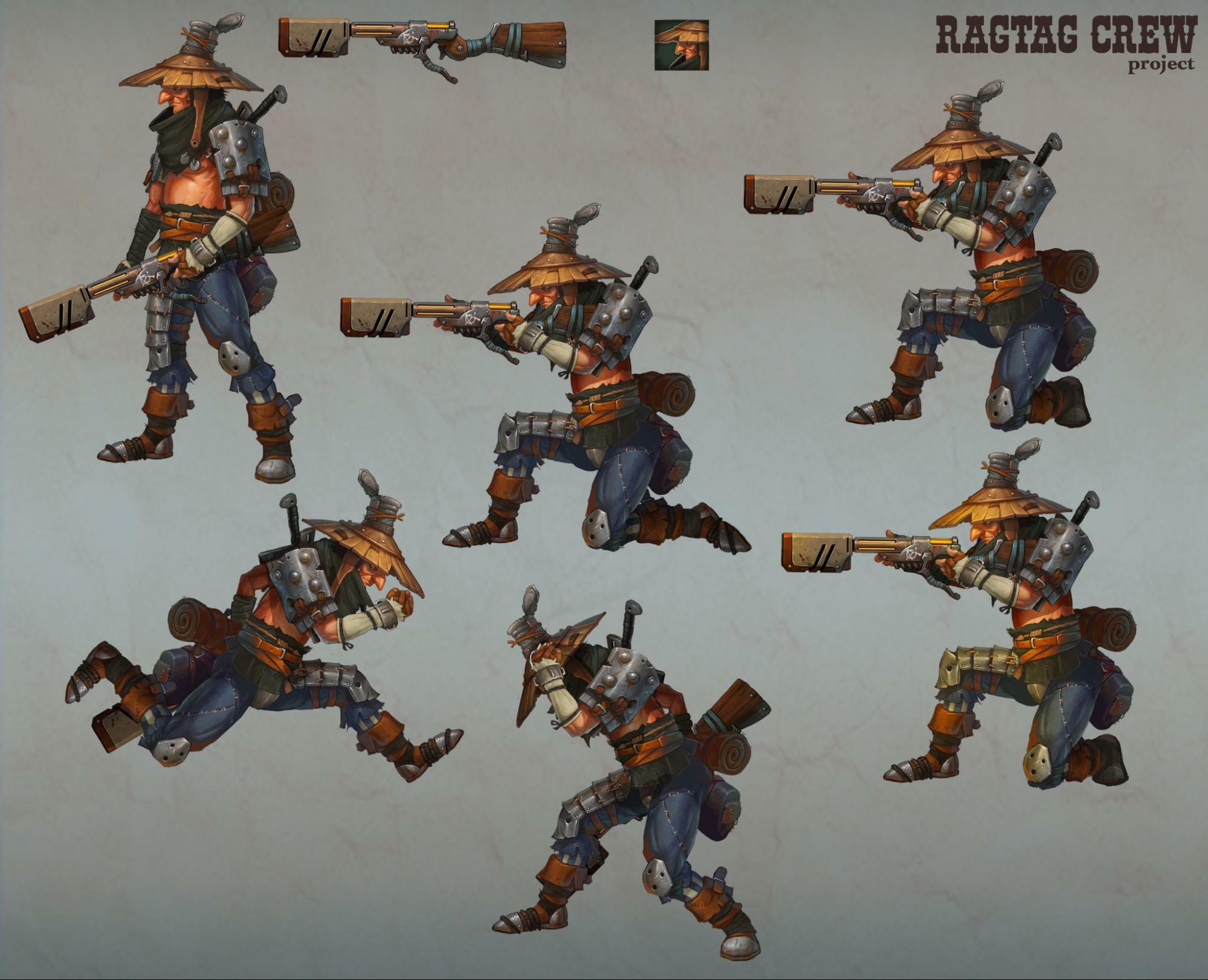 His lazgun stings, sure, but lack of armor makes him an easy target. Kill him quickly and move on.

Or, don't. You see, this mercenary is just trying to earn some cash; dying isn't a part of the plan. If any of his teammates drop, he'll be gone in a blink of an eye.




Take a shady merc out of the picture quickly, or try to go for his beefier friends to get two-for-one? That's up to you.

Expect more mercenaries to pop up in a future update and stay alert in the desert.