Hi, as always, Tewan here again!
So much has happened since the last update, that will take quite a while to explain, so let me just give you the cliff notes:
We gained source code access to the engine
We showcased two areas of the mod in videos
The Steam store page has been made public as a Coming Soon page
A styletest map for a new and unique visual theme has been published on the Portal 2 Workshop here
We have started to port Portal: Revolution to the P2CE engine, making use of some of the engine improvements
The team has been restructured, organization and workflows reworked and the mod's scope has been determined
Subjects 1-3 have already been covered in their own news posts at the time, so let me jump straight to 4!
Styleguide Map
We're taking part in Thinking with Portals' "Picture Perfect" mapping competition, which is for people to submit maps that focus fully on visuals and ambience without the need of a puzzle. This competition got announced right as we thought of a new visual theme for Portal: Revolution, so we decided to test the waters of that new theme by making a styleguide map and submitting it to the competition to get feedback on the visuals as early as possible. You can play the map on the Portal 2 workshop here.

Please tell us what you think!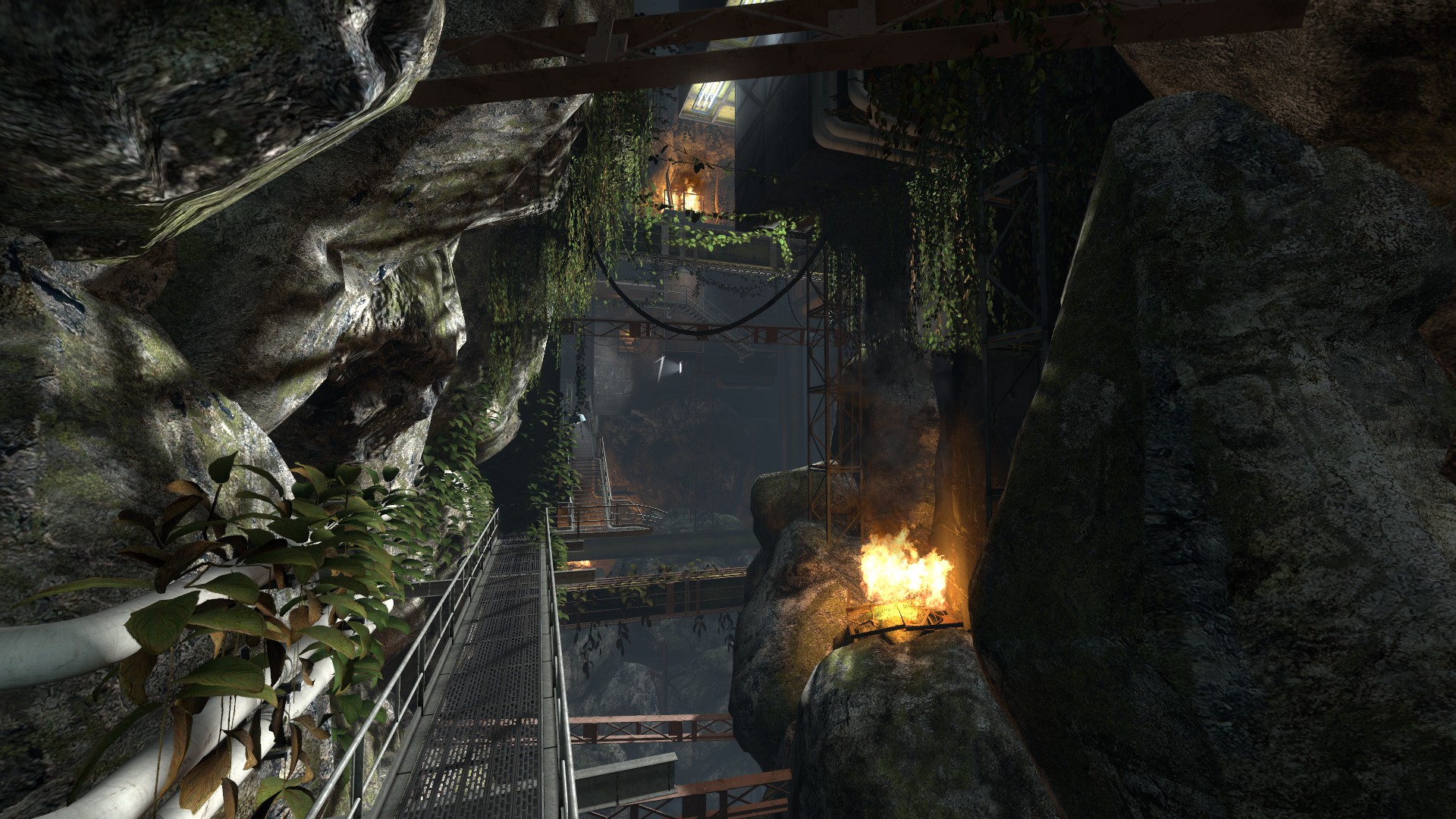 Porting to Portal 2: Community Edition
Since I'm a developer for both P2CE and Portal: Revolution, Portal: Revolution is used to test Portal 2: Community Edition's modding tools, which are still in development. The port and mod workflow are almost set up and we can start making use of P2CE features for Portal: Revolution.
This is mostly thanks to the great effort of CitadelCore, the lead developer of P2CE. Thank you a lot!
Team, organization, workflow...
The workflow for Portal: Revolution has been a mess since the beginning. While Valve provides some tools for us modders to create maps and mod the game, said tools are not exactly... good, or functional, or existent. For P2CE, we want to give all modders a much better, structured and centralized workflow. Portal: Revolution is again as a test bed for those tools and once they're finalized, making this mod will be so much less of a hassle.
I develop this mod mostly by myself. It's my vision, my mod, my story and my ideas. I of course still have a team of people that help develop this mod. There were a lot of contributors just hanging around on the team that didn't contribute anything for months, which I hoped could change some day. Now after starting development on P2CE, I took a step back to really think about the scope of the two Portal projects I was now developing. I have finally determined the scope and planned out each level, visual themes and a rough puzzle count, which is something that I'm embarrassed to admit, was not something I really thought through before. Sadly, I had to strip out a bunch of people from the development team. I'm very grateful for anybody who helped this project, thanks so much for sticking with this silly Portal mod!
All of this, and the experience of previous mistakes, will hopefully lead to better communication and productivity and the now smaller team. We'll just have to see if history repeats itself.
The team now consists of:
Me, Tewan
Mystical Ace - Mapping assistance and detailing
ZRezlon - Music Composing
Rorybabory - 3D Modelling
Yeah, a lot to take in. There wasn't a ton of progress on actual maps, since I kinda focused on P2CE related stuff for a while, and the new content we did make isn't ready for showcase yet :/ (Apart of that styleguide map of course lol)
Hope this wasn't too boring and to anybody who still ready this, see you next time!
Tewan