For a start, I would like to introduce myself and the team. We are a small but efficent team, made up of IGORMNT, zittrich and me.
In the first of hopefully many developer diaries, I would like to explain how idealogies going to workIn Vanilla, there are only 4 ideologies (Fascism, Communism, Neutrality, and Democratic).
Ideologies

Democracies have many different parties whose ideals are far too different to put into one single idealogy, so we have decided to split all of them into conservatism, liberalism, anarcho-liberals, socialists, and reactionary (In monarchist countries, the king will be the leader of these ideologies; Except cases like France, when has 3 real houses disputing the power)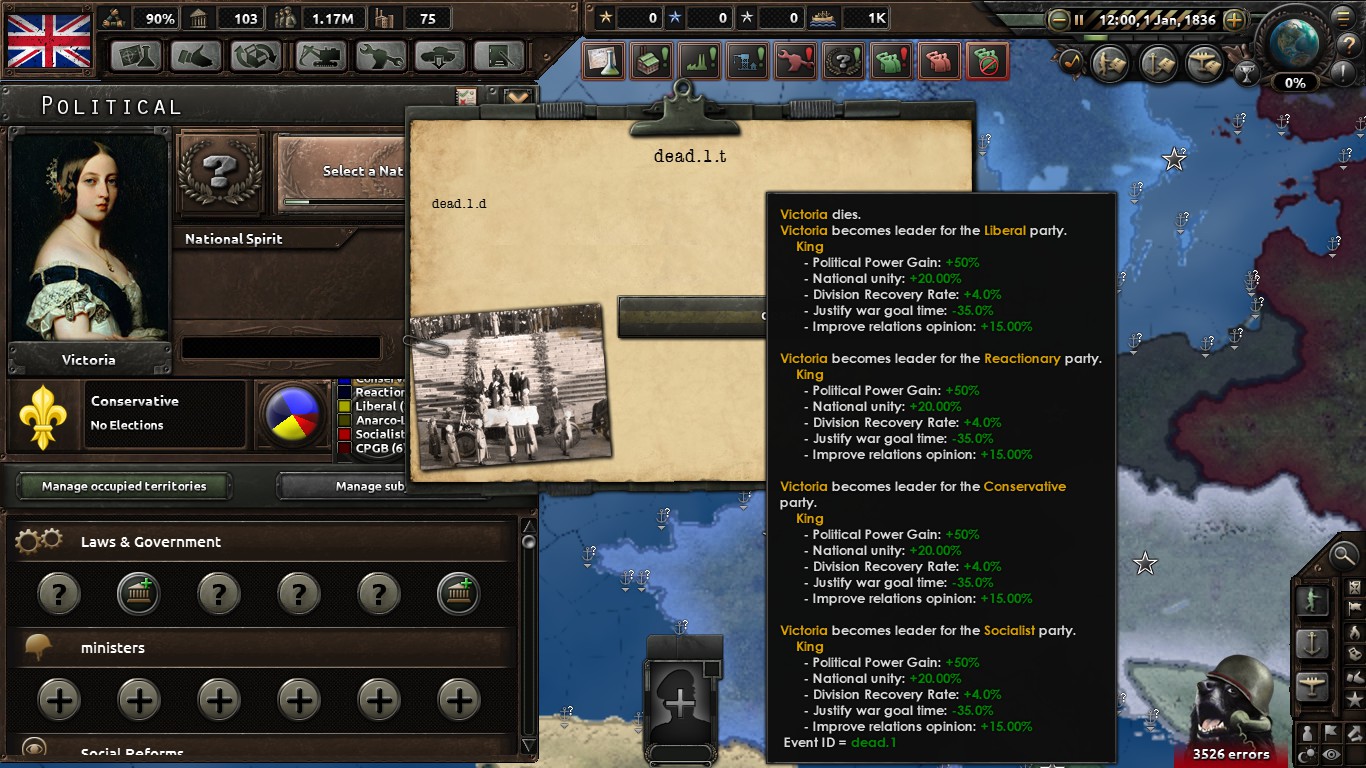 If you're not the democratic type however there's still plenty of other idealogies to choose from, such as fascism and communism.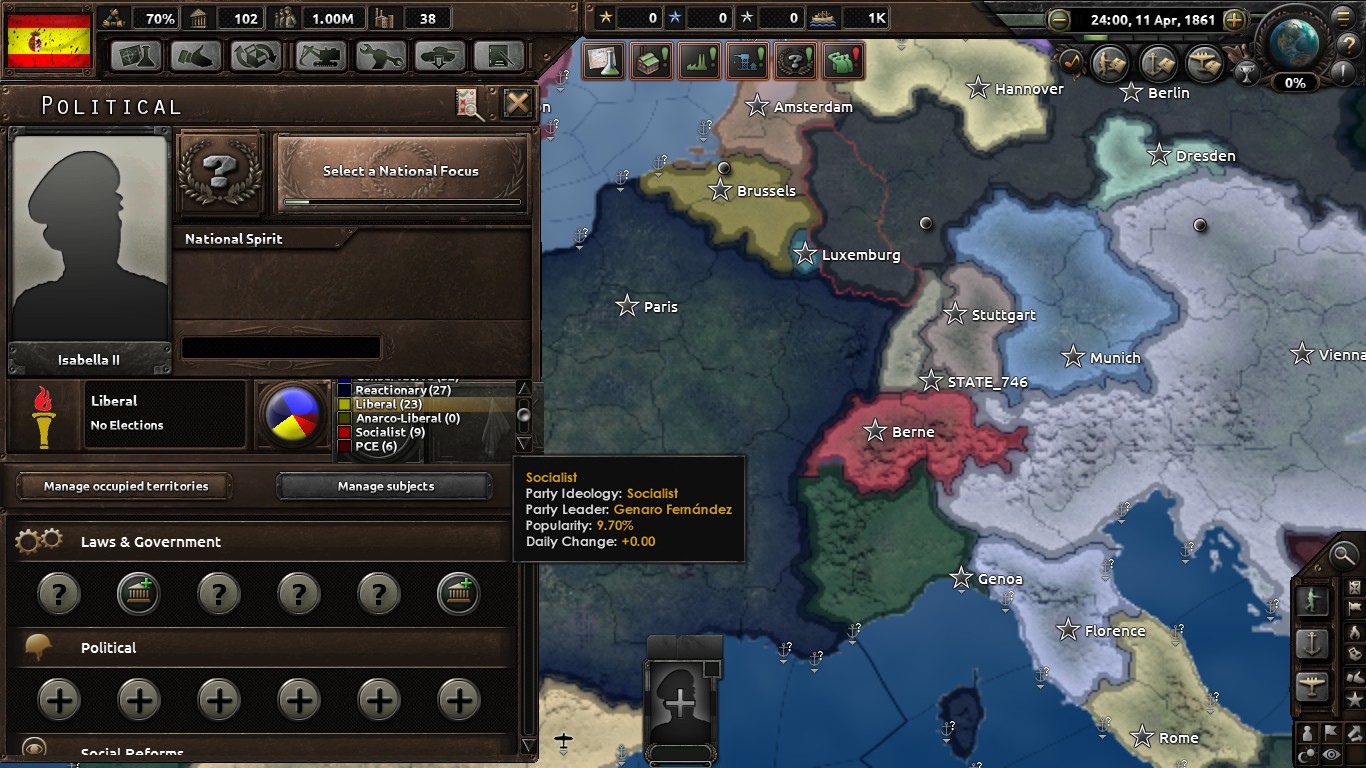 That's all for this week. Next week I will talk about the politicals