Hello everyone!
Today we want to show you what you will find in tower levels. This is the last type of level that we are going to show in the game, we hope you like it. Let´s begin!
In the Furwind adventure, we will must overcome these types of levels. Unlike the others, this is advanced vertically, climbing the level to complete it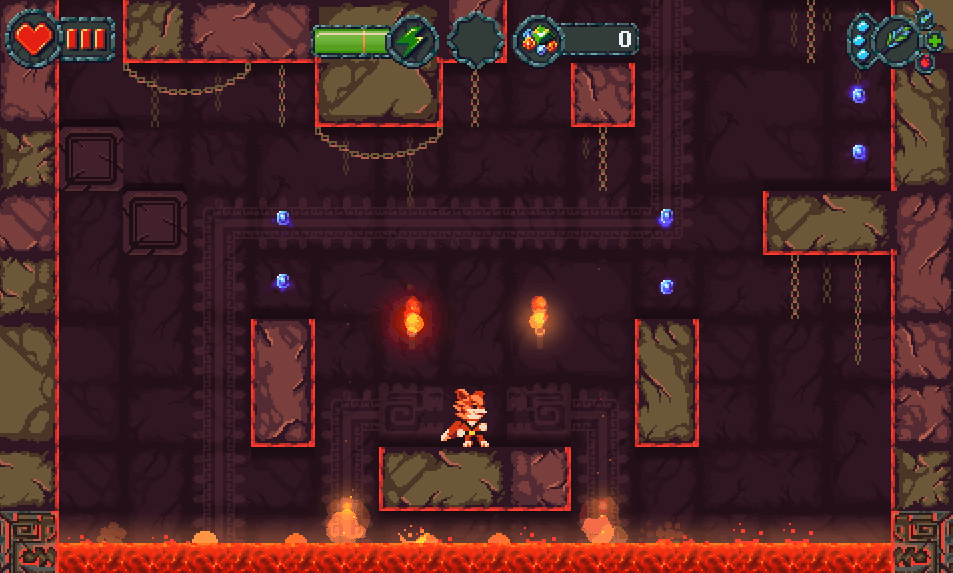 In the tower, the space of action is smaller, so we must give a better of us to avoid or eliminate the enemies that we find.
In some places you must press buttons to activate a ledge with which you can continue advancing. But do not get distracted, they disappear in a bit time.
Some enemies:
The burning ram is a grand enemy,a few blows will not be enough. Let's use our entire arsenal!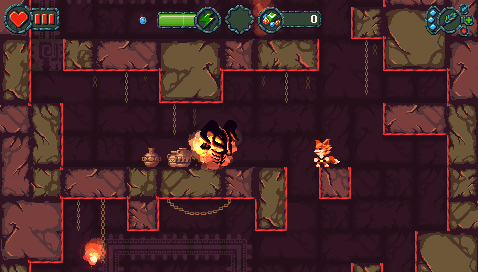 The Burning beetles are weak, unlike the ram, but they are very fast and normally they are never alone, we have to be very quick if we want to eliminate them. And watch out for the traps.

Finally, we want to show the Miniboss of this area. We have thought about doing something different with respect to the previous minibosses. In this encounter you must press a few buttons in the correct sequence while some burning spheres will prevent you from achieving it.
This Miniboss, is based on an electronic game of the 80s, could you tell which one?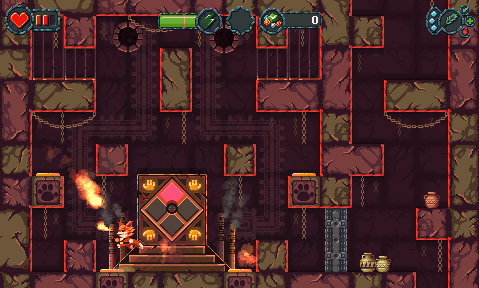 We are already in the final stretch of furwind's development. We want to thank all the support we have received during the development and all the feedback that you have given us, but we need you to help us a little more. Currently they are indie awards of the year in IndieDB and we would love to get your vote.
You can vote for us without needing to have an account with this link

Thank you very much again and we hope you enjoyed this advance. See you in the next one!