Hey guys,
It's been a long time since we last run a post. We have been extremely busy with prepping our pitches to distribution companies, that updates were put on the back burner. I also have put the Sin Evolution Profiles on the backburner as well because our artists flooded the forums with so much content. However, we are back online and ready to post some new content.
This week, we are finishing our last sin evolution with Sloth, the sin of laziness. As you can see in picture below, Sloth was made to look sleepy and was given a light color pallet to communicate her calmness. I am sure most of you are thinking "What is that evil-looking teddy bear in her hand?" That is her melee weapon. Much like Gluttony's Fork Stab, Sloth has the Teddy Slap.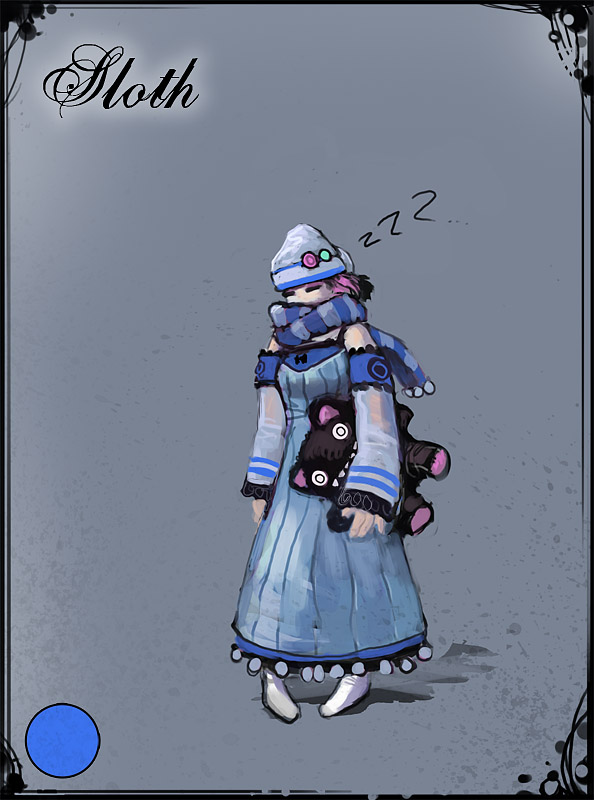 Sloth actually didn't go through much evolution during our character design stage. Sloth's bonnet and permanently closed eyes made her look even more tired and slow. Since Sloth is the sin of laziness, we figured she would be fun to play with the theme of "slowness". This is where Sloth's special ability and super power come into play. Sloth's special ability allows her to shoot a blast of energy that slows down everything it hits. This requires proper aiming on the player's part and a great power to use when two sins are racing for a valuable item.
Sloth's super power is a little different than her special ability because it can only be used when full energy is accumulated. This over-the-top power allows her to slow every player, enemy and prop down while she moves at regular speed. This gives Sloth the advantage when it comes to stealing kills and items from fellow players as well as escaping swarms of enemies.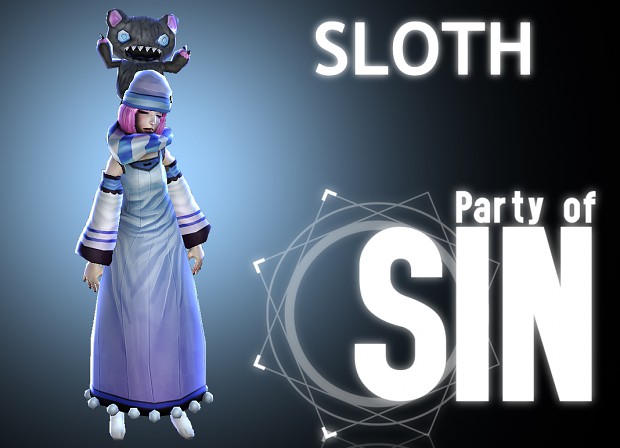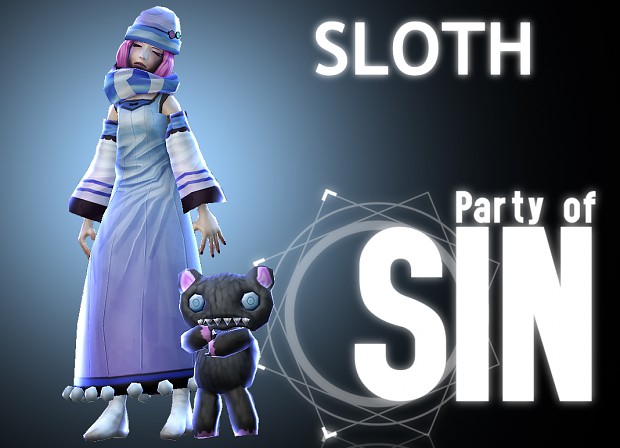 Sloth's super power has also led to the development of some pretty unique puzzles. For example, a conveyor belt in Purgatory may be moving too fast for a player to jump on, Sloth can slow it down for a specific amount of time and allow sins to cross. This will require the cooperation of fellow players in coop mode or, if you are playing alone, a quick sin-swap in mid-puzzle.
This concludes our 7 sin evolution series. We will be moving into more content oriented posting here on out. This will be anything from screenshots, concepts, videos and so on. We will also be releasing explanatory footage to help you guys understand the dynamics of the game. Check out our website for even more updates and news about where we will be, and what is happening over at Crankshaft Games.
Check out our website for an environmental guessing game...
Alex & co.