First we want to talk about is the contest of the BC-304 class ship names in our mod. We want to thank anyone who participated and send us plenty of names. Now we have to decide which ones will make it onto the Hull of one of these proud ships.
It will be a harsh decision and some of you maybe disappointed but please have faith in our decision, we will find some perfectly fitting names for them. Many names have been send in twice or more, you'll have to understand that we cannot give all people who have send in the same name and this name is chosen the price. Instead we have noted the exact date on which the name was received by ourselves. The participant who send it in first will be the winner if it's chosen.
And once again: The winners will be announced on the 1st of January 2010, along with some other News.
Secondly, we are no longer the STN-Engineering Crew. As some of you may have noticed the link to our former Forums has vanished from ModDB. The reason is quite simple, the site went offline in the end of November and will not return.
As a consequence we have founded the Universe Modding Crew. Following our maxim "creatio universi idea" we have specialized ourselves onto the modding of Sci-Fi Games with 'Revenge of the Fallen' as its first Project. You can find the Link to our Forum on a temporary Domain in the Mod Profile. As soon as we have received our real Domain we will change it. It supports German and English language and we will answer to almost any of your Questions there.
So wherever you see the following logo, you will know it is us.

Okay, now lets get to the main part. How's the mod going? Well, fine so far. We had some problems with the dedicated server and the server-side version, which are gone by now.
On this point we want to thank the developers of the First Strike Mod for their great open source Server Launcher and for giving us some good advices in creating a server-side.
Most of the Weapon models and Effects are done but Skinning/Texturing, Animating and Exporting will take it's time. In February we will make some tests with one of the, I think it is, dunno for sure, most detailed Soldier Model which was ever supposed to be implemented in Battlefield 2142. It is based on a CGI-Model which was originally created for use in CG-Movies and Renders. It has about 59'000 Polygons and we are not sure if we can get it In-game, but we will try it.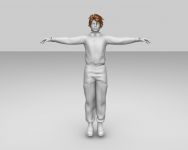 Our stock of ambient effects and objects have been increased, we have suns, nebulae, a black hole, wreck parts, Asteroids, and many more. We made some new vehicle skins, finished up the ground vehicles on the side of the Tau'ri and started to do and search new, hopefully more realistic Sound effects for some guns and vehicles.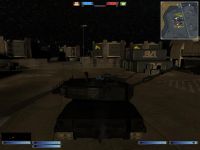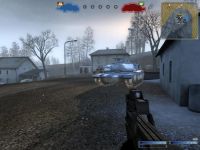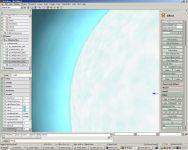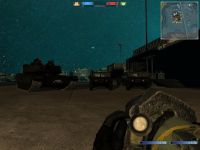 We finally decided what will be in Version 1.0 as well, so work should go faster now and more fluently but we are still in need for some help.
In the first place we need:
Sound Engineers who can make the soundtrack for the Mod, like menu theme and the music for the loading screens.
Skilled Skinners/Texturers.
Animators and people who can handle Max and the BF-Tools.
Some additional Mappers would be a help as well but not that urgent.
What you will get:
access to the intern area of our Forums.
access to an Alpha Version under some conditions.
You'll be listed in the Team part of the Credits
And of course you'll be a beta-tester
How should my application look like:
State what you can do, favored with some material we can see and/or test.
Why should we pick you and not somebody else.
An IM (Instant Messenger) Adress for communication (We use: Xfire, XMPP/Jabber, MSN and ICQ)
State what languages you can speak, write, read, maybe we could use your help in localization in the end Phase.
Now to the I think most exiting part for you guys, the small FAQ.
Q: Will there be Wraith in the Mod?
A: No, there won't. Their lethal capabilities are too weak to stand against anything the Tau'ri have in the Mod. There will be Darts on some Maps tough.
Q: Do we have full access to the Titans?
A: Yes, you do. Well, for the most part. On the 304 it will be one or two Hangar bays, a lot of corridors, some storage rooms, Engineering, Bridge, Conference room and some Quarters. On the Ha'tak it will be the Hangar bay, the Bridge, many corridors, the Core and the Cargo bay.
Q: What programs do you use?
A: We use Cinema 4D and Milkshape 3D for Modelling. Photoshop CS4 for Textures and Graphics. Fraps and Battlerecorder for Video recording. And Magix Video Pro X, Adobe After Effects CS4 and Adobe Premiere CS4 for Video Editing.
Q: Will we be able to fly the 304?
A: Maaaaaaybe. Don't want to say anything about this at this point.
Stay tuned and good luck, wish you the
Revenge of the Fallen Developers.