So far, so good. Development going well. We have already added three new skills into a game:

Map: As you see on the screen shot this skill is timed.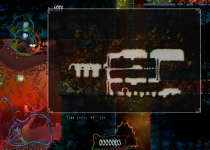 An Arrow pointing an exit from the level. Of course skill is timed.

Skip level ( We hardly discussed about this, but since we've heard from some number of people that this skill IS A MUST regarding game difficulty, we have decided to add it finally ) - say thanks to mr. Santa xD
Also. Now skills can be found in game - not only bought in shop. Some minor fixes like: Added better drop for fortune cookies, some animation fixes, and some net tests regarding high score system.
So.. newer version you can grab here ( at download section ) . New skills and music track added. This time its an installer version.
If you like our game, remember you can still pre order it here, before release and help us a little.