So if you are reading this you have probably played Samphi 0.2.5. If you have I hope you are enjoying the game in this early state, and if you haven't then you should download it and check it out!
Anyway, I am hoping that players will see a real increase in playability with the shift to 0.3 as I have made some big changes both under the hood and visually. One thing I want to show off is the new UI and Day/Night cycle. As you know ATM the world simply dims and lightens again but I have improved this a lot. Check out the images below.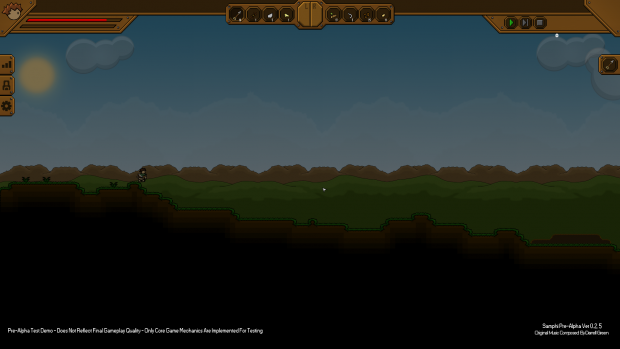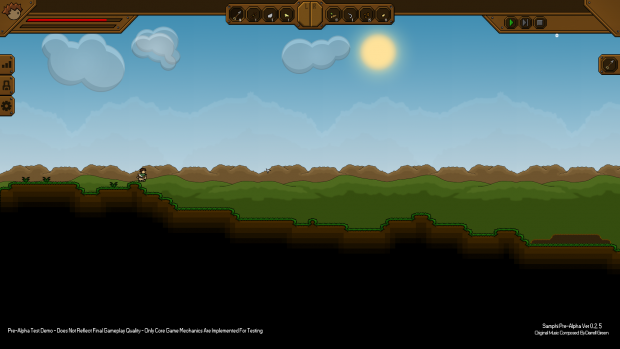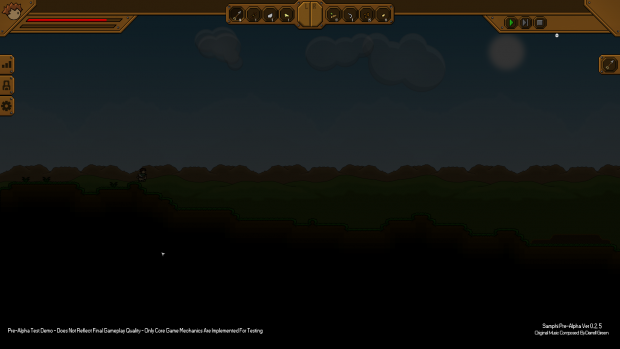 The screenies above not only show you the new Day/Night system but also the new UI. There are still things on the UI that I am wanting to change so it won't be implemented exactly as it is above.
As well as aesthetic updates like this, I have been working on the wave mechanics, building mechanics and fixing bugs that have been reported to me. You guys are awesome at telling me bugs so it makes it really easy for me to fix them!!!
Anyway that's all form me. Just wanted to get out a quick update before 0.3 to show where i am at with it. Overall you should see the playability of the game increase and feel tighter.
Oh! Before I go, I would also like to thank EVERYBODY who has rated the game. So far I have received AMAZING review scores which has just totally blown me away. With the game being in such a fetal state I was expecting low scores, but I have an average of 9.1 at the time of writing this which is awesome.
So, 0.3 should be available by the end of this week/weekend depending on how fast Desura process my upload, so be sure to download it when available. That's all for now!! Ciao.
-Greeny