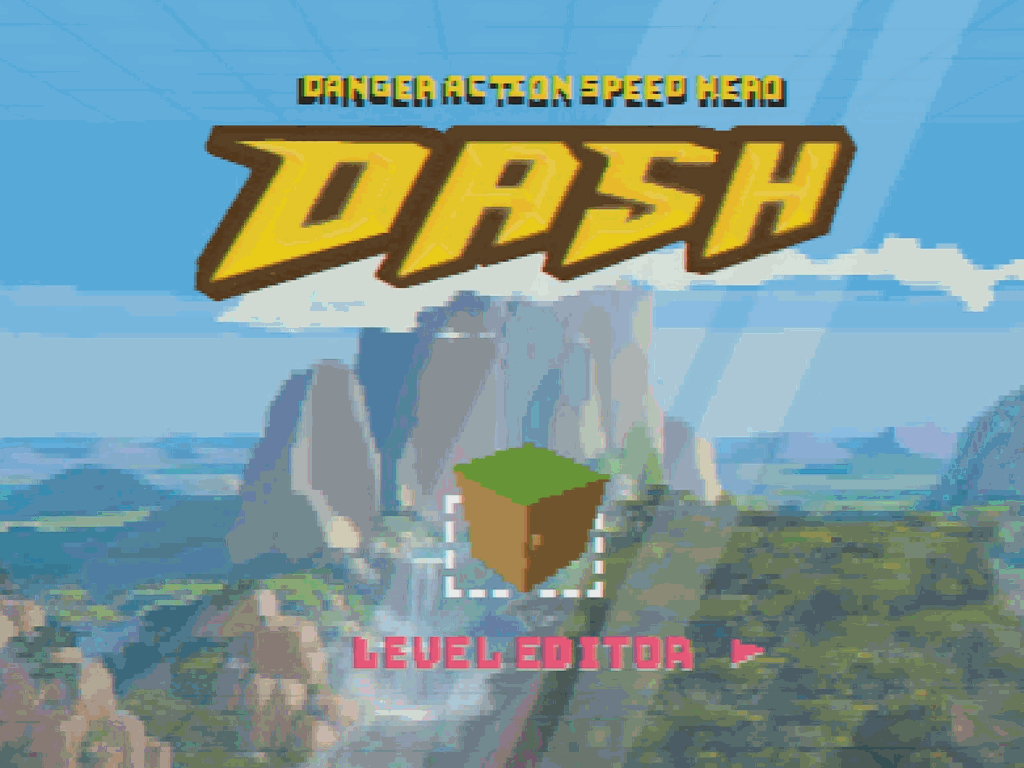 Update #019
Hello! If this is your first time, there is already lots of content to explore with updates every Wednesday and Saturday live on Twitch. Go follow and get notified as I begin the stream. All development streams are uploaded to the Baby Duka YouTube Channel. DASH stands for Danger Action Speed Hero - the ultimate 2D, low-res platformer creation tool. The official reveal of the prototype was on 1st of February 2018. I'm a solo dev doing all the stuff myself so far ♥
---
The Audio In the Vertical Slice:
I started out my career as a producer and creative director in music and animation. That's why I love the 2010s and I seek to merge these two worlds into one thing which is going to be the feeling you feel once you launch the game and start checking out all the possibilities. The game is becoming a very solid and fresh take on the genre: mostly built for players to share their creative process as well as competitive runs and tournaments. And I think the audio in the game has a great deal to do with that. Some say that game music and sound effects make up for 1/3 of a game. I think it's 50%. At least. I mean, for four months I've been deep into DASH and not until a week ago when all the sounds and music were ready for the vertical slice 0.0.1, I finally really felt the slice was perfectly ripe for rounding up, and passing on to cool and unique content creators/platformer experts (I mean you, of course).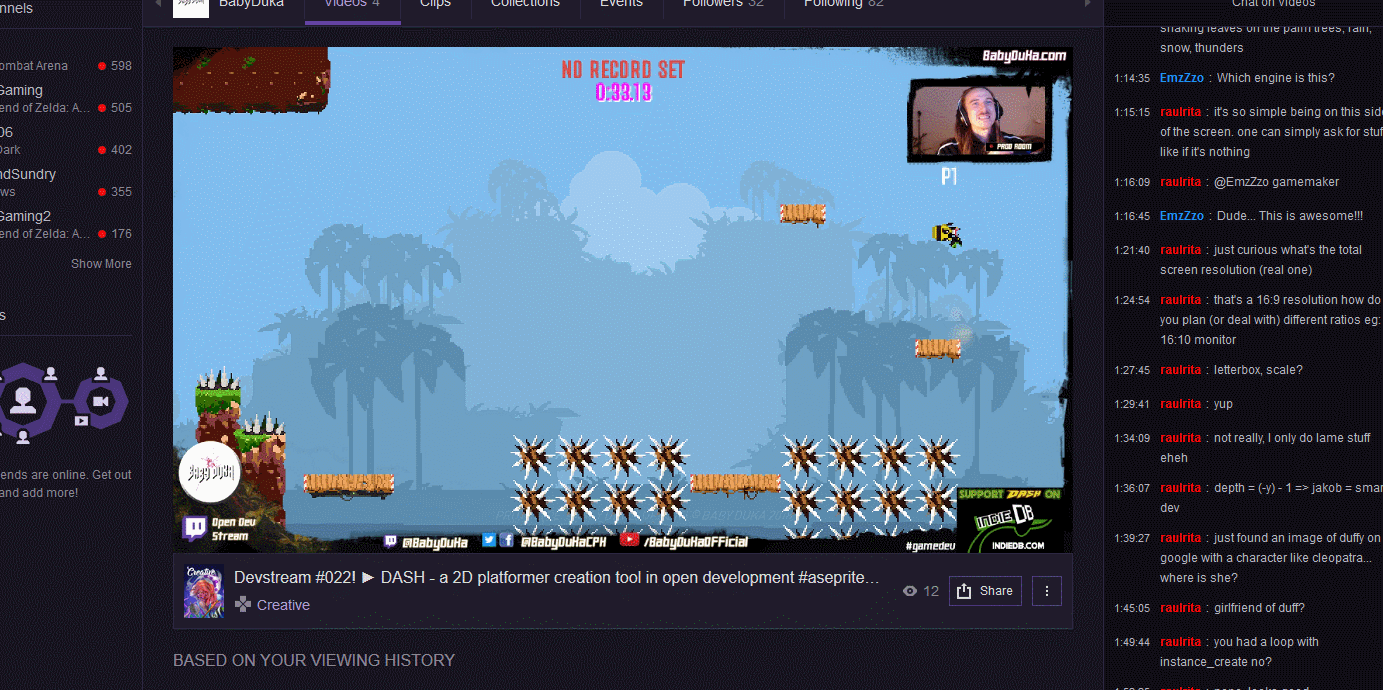 You can go to twitch.tv/babyduka to check out today's stream in the Videos tab and listen to both background and game music but also have an impression of all the cool sound effects. Make sure to follow.
---
"Crate" Tiles: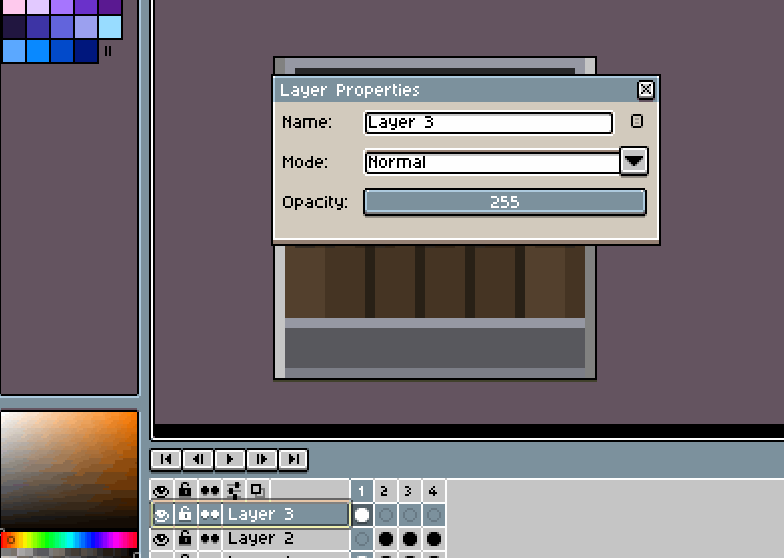 A new tile I've implemented into the Tools are the ordinary (wooden) crate and the chain-wrapped steal crate. The last one takes three times the damage of the first one (15 hp vs 45 hp). Just some sketched out vars and design which already is a lotta fun.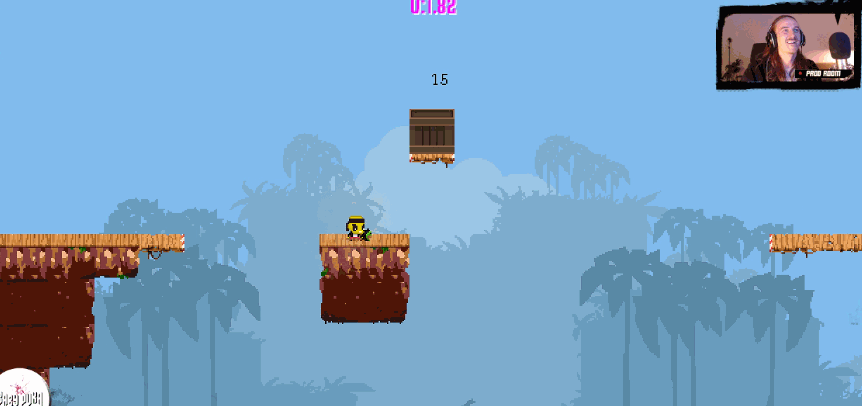 The idea is to have a block which blocks the player's way but can be destroyed by dashing into the wooden crate or shooting them (where the individual hps are necessary).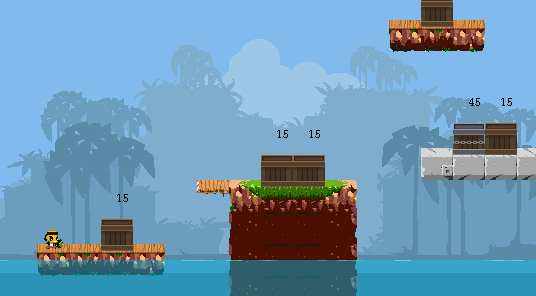 (Destroying crates (before the crateSmash particle system)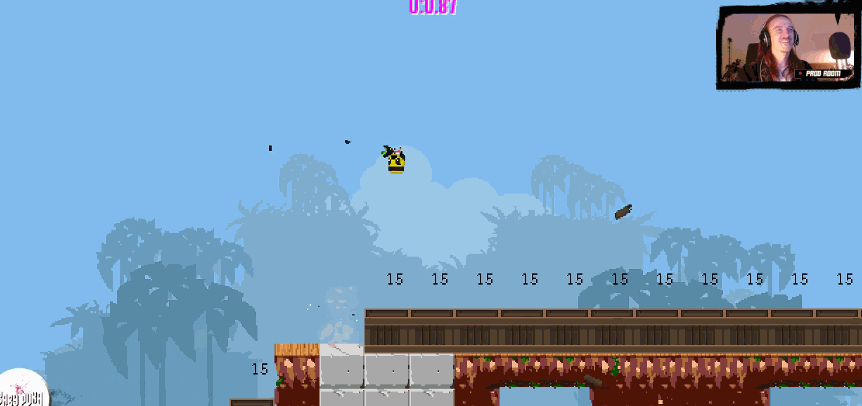 (Just having fun. After particles (splinters and boards) are implemented)
Tomorrow and the week out will be all about trying to wrap up the building blocks and themes (layered backgrounds). I hope to have four Heroes and four themes in the Vertical Slice.
That's not a lot but it's all I have time for this week. Looking forward to Saturday. Until then, go check out some devstreams and follow the Baby Duka Twitch channel to get notified as I go live (schedule on channel).
On Saturday the 28th of April I'm planning to host some great players here in the studio, set up a couch and stream the gameplay. Perhaps starting a little earlier than usual.
Thanks a lot for reading ♥
---
Watch the development LIVE on the Baby Duka Twitch channel every Wednesday (8pm GMT) and Saturday (6pm GMT)! Updates here on this blog both days as well.
DASH ON!
- Jake, Baby Duka studio (Copenhagen, Denmark)
NEWSLETTER on the new website ► babyduka.com
Open development stream ► twitch.tv/BabyDuka (Wednesdays 8 pm GMT, Saturdays 6 pm GMT