Update #033
If this is your first time, there is already lots of content to explore with updates every Wednesday and Saturday live on Twitch with development and game play. Go follow and get notified as I begin the stream. Some development streams are uploaded to the Baby Duka YouTube Channel.
DASH stands for Danger Action Speed Hero - the ultimate 2D, low-res platformer creation tool. The official reveal of the prototype was on 1st of February 2018. I'm a solo dev doing all the stuff myself so far ♥ The game is being developed in Game Maker: Studio 1.x, and is being released on Steam with full controller and local multiplayer support.

---
The Perfect Wall Slide:
Now was the time to really make the wall slide and wall jump solid. Friday was all about really going deep and into the last remaining mechanic-bugs which needed to be addressed before the demo/early alpha build can be handed out.
One of them is the wall slide. It felt ok before and was useful - the mechanic was good. But not great! The way I optimized it, was to make the grab stronger itself (more sticky, sliding with exponentially increasing velocity). It feels very tight, yet slippery if you're on the wall for a too long time. No mater how much speed you are coming with, the wall is always a safe place to ground check (to get your jumps and dash back).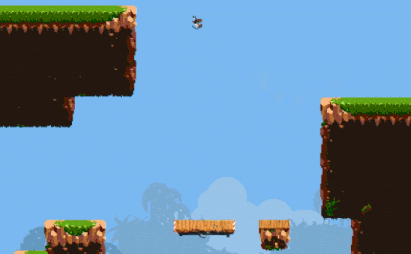 (The Raider and the perfect wall slide)
The Moving Tile Collision-Bug:
Not much to show but one bug I am incredibly happy to have under control: the sticky-moving-platform-bug. I got inspired by this code, but eventually ended up altering most of its shape to fit the principle of the moving tile in DASH. The moving tile (the invisible object of the moving platform sprite) checks to see if the player object is close to touching it up, left, down and right and if so add a little x and y to the player's step event. If the player is 'crushed' between a platform and a wall it is crushed and stands still during two steps.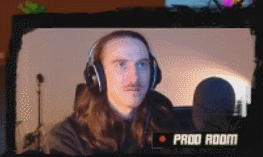 New Special Power: The Double Dash!
The second Special Power the player can choose in the early alpha is the Double Dash - dash twice in one jump. This allows for multiple combos: jump + dash + jump + dash or dash + jump + jump + dash etc. Pretty cool stuff. The special power is unleashed as the player swallows 6 magic blue balls (read more in last weeks article).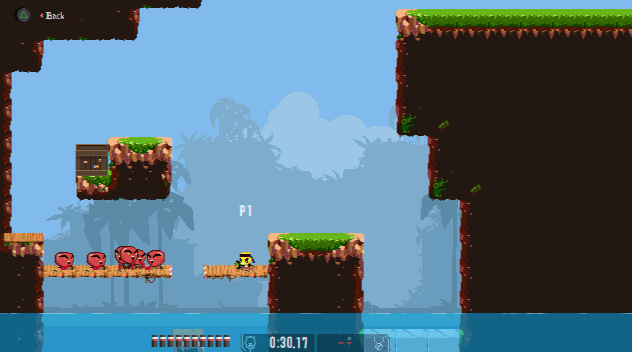 (Duffie doing the Double Dash)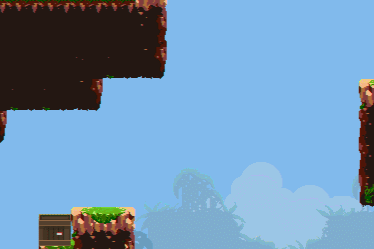 (The Raider doing the Double Dash)
---
Watch a DASH Devstream On Twitch!
If you haven't stopped by, it might be because it feels a bit new or far away - but really, it isn't at all! Right here you can watch this week's Saturday stream where I talk about and show DASH:
---
We're Getting There / Rounding Up:
So a little over four months of dev is coming to an end. Now I will spend some weeks with full focus on communication, and taking this very very playable demo to the world. This means that I will not be updating twice a week but only once a week: every Saturday, but not Wednesdays. This will be the same for the streams as well. It has been such an incredible challenge, experience and fun thing to do, and I can only advice other (solo) devs to hang out with your community as you go along. What's to lose?
I hope you will be following on Twitter, on Baby Duka's forum and here on the DB as this exciting new step is coming up!
Thanks A LOT for reading and I hope you enjoyed this devlog. Please spread the word and make sure any platformer expert or super speedrunner gets a chance to have their hands and the ultimate 2D action/precision platformer tool!
---

DASH ON! And next update is on next Saturday!

- Jake, Baby Duka studio (Copenhagen, Denmark)
NEWSLETTER on the new website ► babyduka.com
Open development stream ► twitch.tv/BabyDuka (Wednesdays 8 pm GMT, Saturdays 6 pm GMT)