Hello everyone! Welcome to the new design of the Saturday Update! The production has now moved to the next level including new team members, tech, mods and players. Yeah!

The Discord:
If you don't know Discord, to make it short, it's a popular game chat app which is slowly growing into becoming it's own gaming platform with millions of very active members from all over the planet. It is ideal for indie developers with communities and creative gamers by their side. To experience the beast in its very much contemporary form I suggest you join our server! Here you can meet fellow DASHers, help with bugs and of course get the free alpha key! And now with over 10 original DASH emotes!!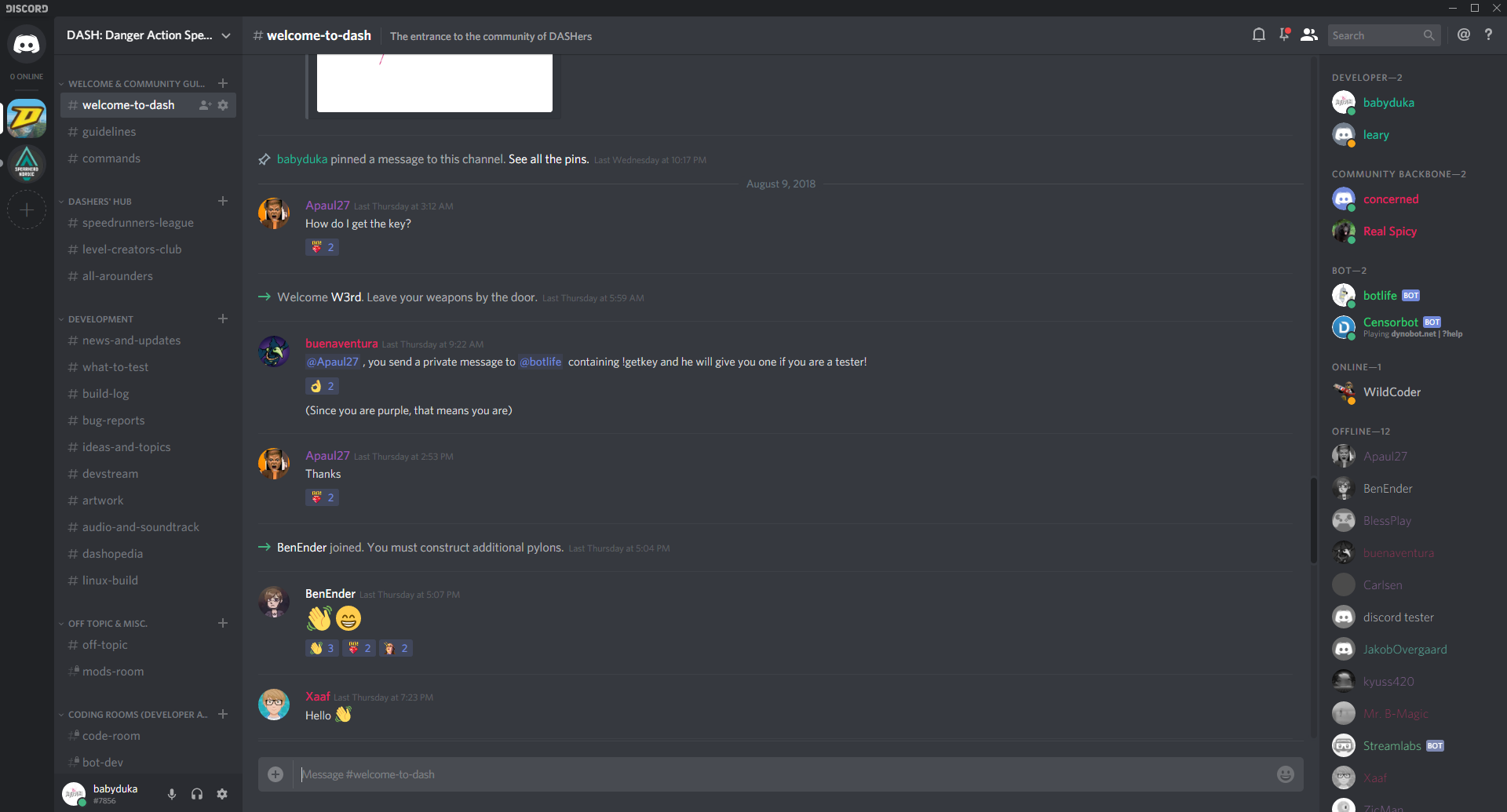 The Development (priorities):
Right now there are a lot of balls to juggle and luckily the all star community is helping out and spreading good vibes. Crucial in this intense period of development. Discord allows a 24/7 hour open window for development. The first priorities are:
Integrating a report-bug-feature in the game so it's easy to copy the bug report to the clipboard and then post it on the #bug-report channel on the server.
Getting keyboard and gamepad controls to work in the Linux build
Establishing the Level Share system - we're working on a solution to upload and download levels via the Discord server too
Getting ready to vote for a new Tileset for the next big update!!
Getting more people to join the server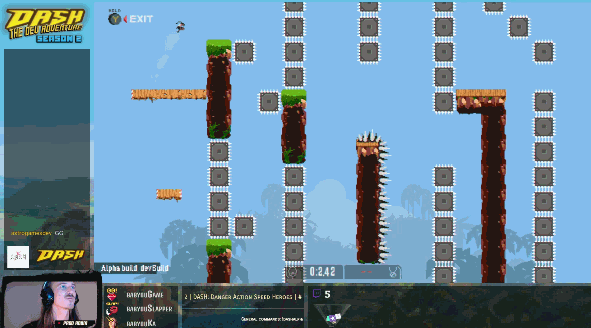 Watch the Saturday Devstream:
This is the first stream where I download a user level (by Iskra Buenaventura) and play it! It's fun so come watch it! I also beat the slap out of Concerned's new level Up 'n Spikes (he who is known for his expert levels with the P jumps). Exciting and high level DASHer stuff!
JOIN THE ALPHA NOW! ► !dashalphakey !discord !website !howcaniplay | !pr !ca !gg | Alpha build 201 | Host: Jake aka Duka from BabyDuka on www.twitch.tv
Best Runs:
Every Sunday I upload a video to of the best runs from the stream the Discord server!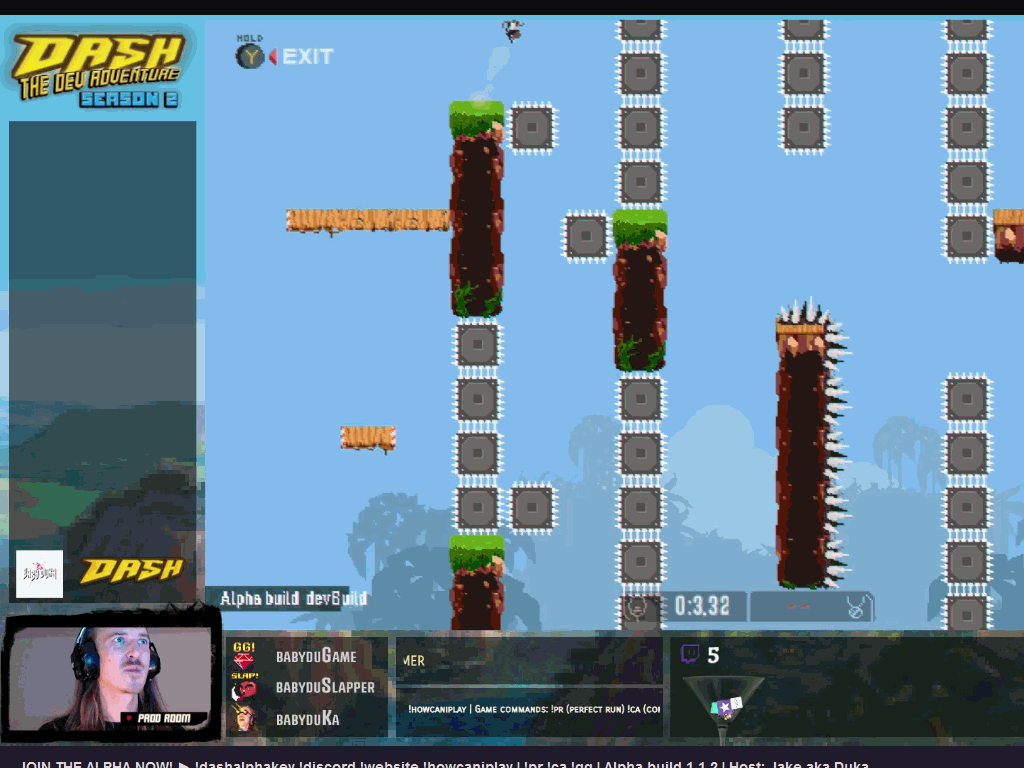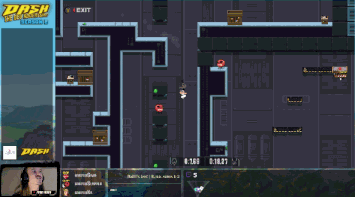 SEE YOU NEXT WEEK OR ON THE DISCORD!
- BD