DangerousWorld 2 Vehicle
As I promissed in past, that I have some surprise for you, I reveal one now. Surprise is, as all see on the screenshot, the new interier of the new vehicle. Color of this vehicle is green, but if you want another color please leave a comment and I consider the new color.
New Vehicle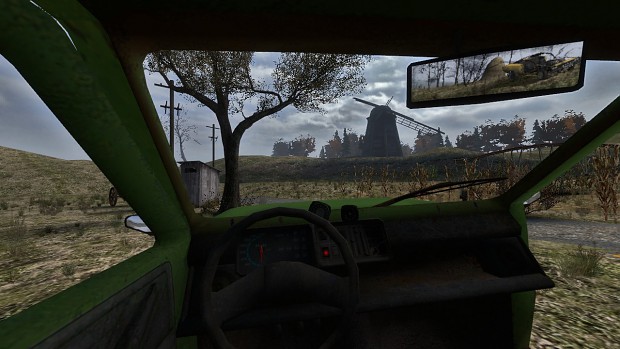 Some new info about mod :
First map is already finished. If someone has opposition to it, i'm also working on another seven maps and I dont realize to update the first. Last time I do a lot of work on the vehicle, textures and sounds.
SK
Tak ako som slúbil v minulej novinke, že bude prekvapenie tak aj svoj slub splním. Prekvapenie je ako každý vidí na obrázku interér nového vozidla. Farba vozidla je zatiaľ zeléna tá sa mi najviac pozdávala ale pozor môžete kludne navrhnúť svoju oblúbenú farbu na vozidlo.
Priebežne info o mode:
Prvá mapa konečne dokončená ak sa niekomu zda, že je toho málo tak nepracujem iba na prvej mape ale ďalších 7 a nepredpokladam, že ešte stále budu nejake zmeny aj v tej prvej. Tento posledný čas som dosť pracoval na vozidle. Texturách a zvukoch.
/SK