Hello all!!!
Meet, Cuttlefish, the cleverest fish in the sea. Cuttlefish is a cuttlefish who was born with a broken cuttlebone, which is a bone that helps cuttlefish control buoyancy. Because of this disability, Cuttlefish cannot swim upwards. Cuttlefish must use her other skills, which she will acquire during her underwater journey, to defeat the villainous sea serpent who lives under the ocean floor, feasting on unfortunate fish.


The link to the project and trailer is right here:
Cuttlefish: An underwater adventure by BatYaggy — Kickstarter
Cuttlefish is an open-world Metroidvania-type game for Windows (and hopefully other platforms later on). It mainly takes place in one giant ocean. At the beginning of the game, Cuttlefish can only explore a small area in the ocean. As she gains more abilities, she is able to progress and explore more areas in the ocean such as Deepwater City, a city full of traveling fish, or the abyss, a dark trench full of vicious anglerfish. Along the way, she will meet many other fish including pufferfish, goldfish, guppies, stingray, yellow and purple butterflyfish, and some tiny baby fish. She will have to escape predators such as sharks and anglerfish. She will also be able to munch on yummy shrimp using her tentacle grab. New abilities are unlocked through giant clams. These will grant amazing abilities including ink attacks, tentacle attacks, and camouflage. Cuttlefish is controlled with WASD and the mouse. She moves throughout the ocean but must be careful to not venture too deep until she gains camouflage abilities. She must collect baby clams in order to pass through special one-way gates that lead to new areas. Special purple clams allow Cuttlefish to save her progress.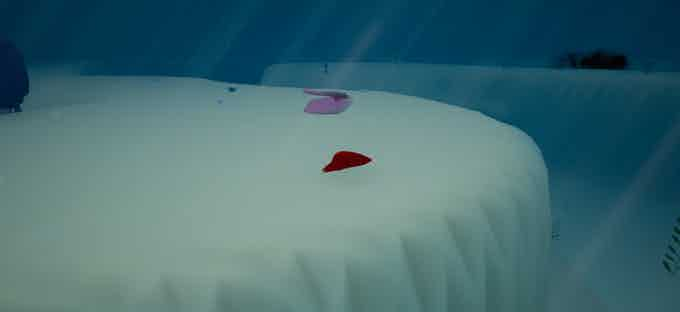 Cuttlefish swimming The OceanUnfortunately, the ocean looks the same everywhere. I tried adding different watercolors in different areas. The world is basically split up into five major territories. These include the center of the map (where you will find the ink shot ability), the western edge (where you will find the tentacle grab ability), Deepwater City (where you will find the camouflage ability), the abyss (where you will find the hop ability), and the final area/serpent's lair.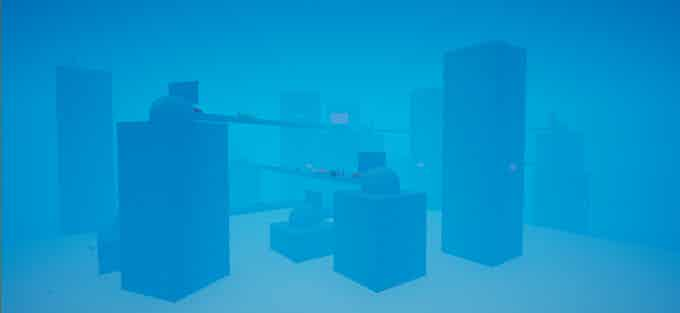 DeepwaterCity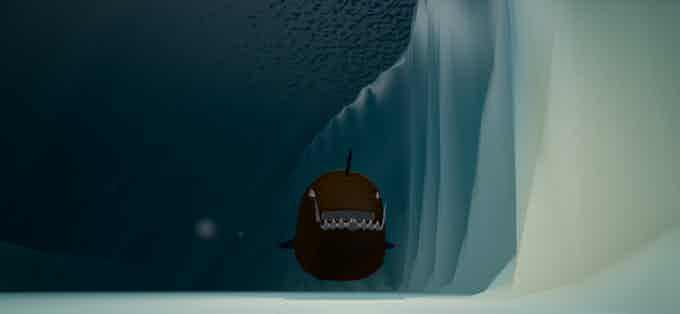 The Abyss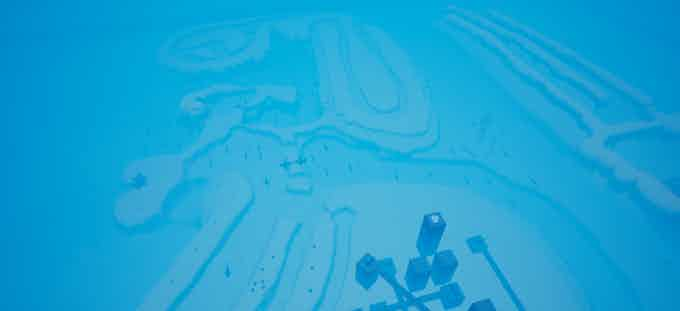 The ocean from above
The game will likely be released on Steam Early Access for $0.99. The lowest backer tier in this project is higher because the credits will mention that backer's name in the credits and $0.99 will not likely allow the project to reach its goal.
Along the way, cuttlefish will encounter many types of fish including Goldfish Pufferfish Guppy Stingray Anglerfish Yellow Butterfly Fish Purple Butterfly Fish Baby fish Shark Shrimp
These fish all have a single line of dialogue that appears above them when cuttlefish approaches them. Becoming a fish would allow the backer to choose a line for the fish to say (likely including their name).