Maps:
We currently have one map, not counting those that were used for the wallpapers in Fan Pack #1, and this map isnt finished as of yet. Yes... an entire month and STILL only working on the first map. But dont panic, this is a good thing because it contains a LOT of detail.
Music:
Thanks to Cork279, we have 2 completed music tracks for Reactor 17. These are available in the Videos tab. And, I personally think that he did an amazing job with it all. More coming soon!
Level Design:
The majority, if not all, of the levels will contain a high level of detail. Lighting levels are based on those seen in real life, using actual experience as guides. Outdoor lighting will be fairly realistic in comparison to most games built with the Platinum Arts Sandbox Free 3D Game Engine.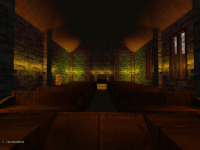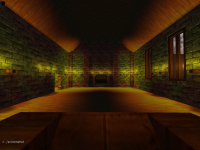 These images show clear changes better than most of the others, they have about 24 hours difference between them.
Models:
Reaper, our 3D model designer, is currently working on a rather nice looking Skeleton Warrior. We are unsure as of when this will be available for preview as it's taking a little while to develop. As soon as the model is complete, we will upload a video of it in the model render and Sandbox environment.
Thats as far as the game is at this time. Stay tuned next week for the next update.