We have now created a new crypt world for Aegism where the building of towers or the purchasing of guns are not allowed, instead you must collect guns that are placed randomly in the levels, purchase ammo from traders and place barriers (defensive only and spike barriers) that are upgradeable!
You can also place ladders/ramps that allow you to climb over the barriers that you have placed but they are very weak for the enemies to smash down so make sure you don't get caught out.
Here is a screenshot of a level from the crypt world that shows the trader waiting to take your hard earned coins in exchange for some ammunition.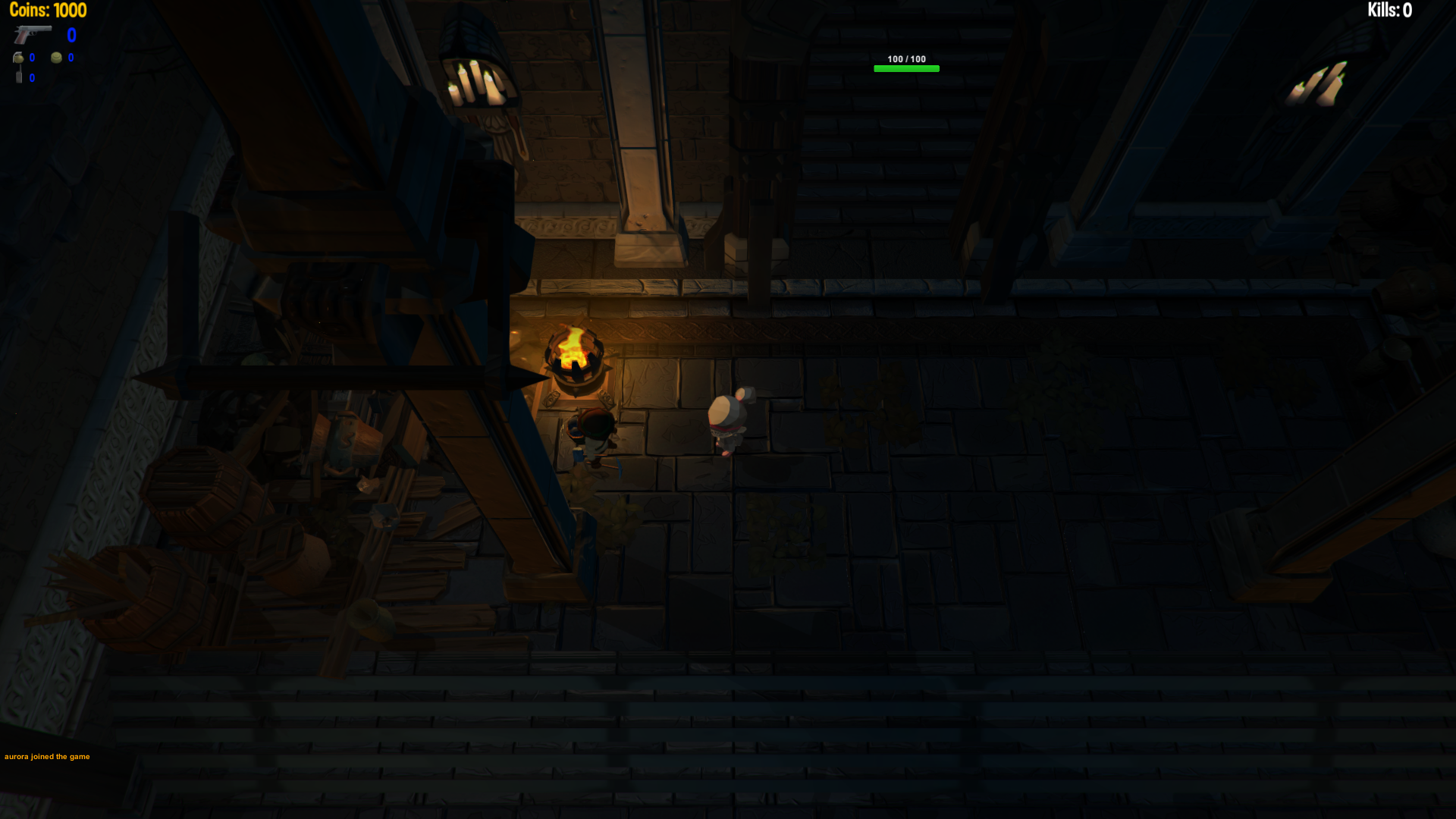 The crypts are a dark, eerie place with a whole different set of enemies with different abilities to the other traditional/outdoor levels so you'll have a lot to learn with these guys.
As usual they fully support single player and both multiplayer modes (pvp and coop).
We are still hoping to get some videos up for you guys as soon as possible. Follow us to find out when these are uploaded!