We're back! And yes, we're one week late. Since the last update many team member have been missing due to several trips (vacation and business wise). Thus, we waited another week to get more content together. And this is what we got for you: First, we added water, hidden treasures and a little boss in the autumn area. Second, we created a first test dungeon using all the puzzle elements and graphics of the previous updates. And then: critical damage, sound playback improvements and more.
Lea can't swim
---
Sorry to inform you, but Lea can't swim.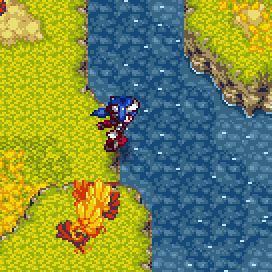 No matter how much she tries...
But also some good news: neither can your enemies.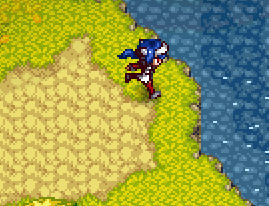 So yeah, just recently we added real water to CrossCode. The kind you can jump into - to be respawned.
Otherwise, lot of stuff happened to the autumn area. R.D. did a lot of work and finished most of the planned area (as shown in the last update).
In addition, we added treasure chests to give the player more motivation to explore the area.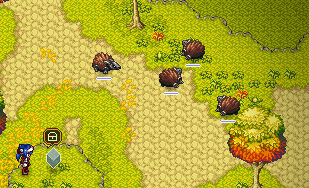 Currently you only find a whole lot of hedgehogs in this area. Of course we plan to add new enemies, but we're still lacking graphics at the moment. But at least we added a stronger hedgehog for a small challenge: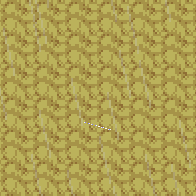 Strangely enough, it's a blue hedgehog. That's because blue is a nice contrast to the rest of the green-yellowish autumn area. Yes, that is the only reason.
Our first little dungeon
---
We presented several new puzzle elements and graphics for a new dungeon during the last updates. Now GFlügel, R.D., and me actually created the content for this dungeon. That is: puzzles. Here some impressions: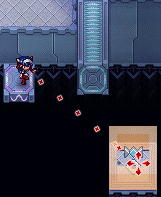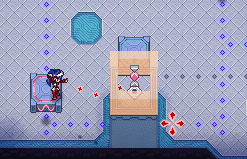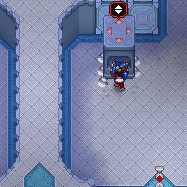 Creating interesting puzzles isn't all that easy - but we'll get there!
Critical damage, sound playback and concept art
---
One important feature that has been planned for a long time but never really implemented is critical damage. Now it's finally done: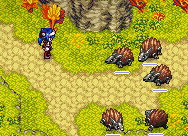 The probability of critical damage depends on the player's and enemy's focus value. When it occurs you'll get those flashy yellow hit numbers with around twice the usual damage. There will be other advantages to criticals as well. Of course all of this still needs plenty of balancing but at least the mechanic is there now.
Another feature that is hard to demonstrate with GIFs is an improvement of our sound engine. For a long time, sounds have been an issue in CrossCode when there were too many at once. For instance, when Lea was bashing a whole bunch of enemies, you got multiple hit sound in a very short time frame - even several sound in a single frame. Up to now, we simply played all these sound without any restriction, so there was a lot of overlapping. The result ranged from rather strange to downright unpleasant. However, there was a very simply fix: when one sound is about to be played while it's already playing, simply stop the previous playback. This really improved the overall sound playback. It kind of reminds you of old style video games with limited sound channels, but that's actually a good thing in our opinion! We have the matching graphics after all.
Finally, we have Frece creating more concept art! Yeah, I know, surprise, surprise. This time, it's not only about new environments but also something else: a new race that you will meet in the world of CrossCode. Want to see pictures? Unfortunately the design of the race is still work in progress, so you'll have to wait a bit longer. Until then, have a peek at another landscape by Frece: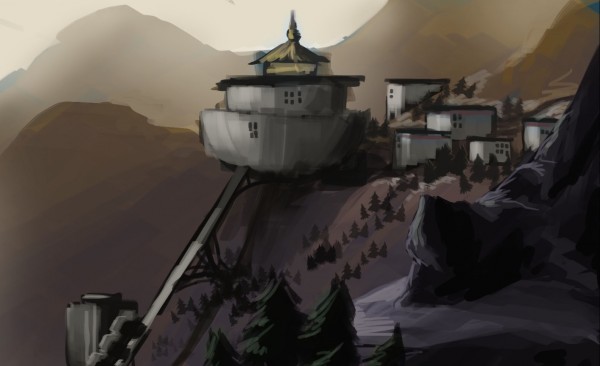 And that's all for now. Until the next update!