Crimson Sunrise's sixth update is here, and so is the free, playable Alpha! While you download it below, please also check out all the other new characters and backgrounds we've included!
Update #1: Indiedb.com
Update #2: Indiedb.com
Update #3: Indiedb.com
Update #4: Indiedb.com
Update #5: Indiedb.com
General Development Progress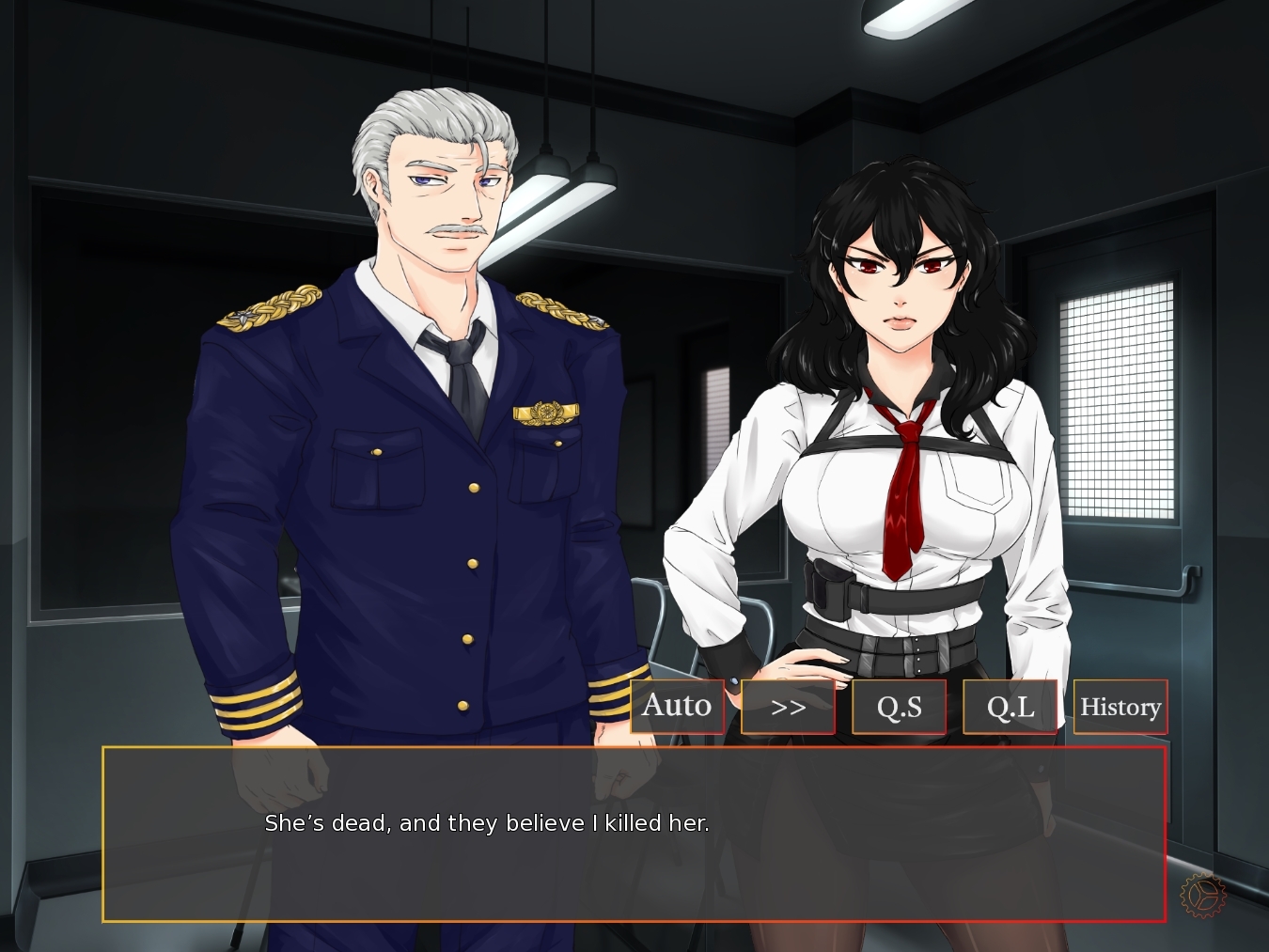 We're happy to finally show this Alpha off to you all, as it represents the last few years of hard work, passion, and dedication our team has put into making it! This build consists of the first two weeks of the Common Route we have planned for Crimson Sunrise, and has plenty of characters and mysteries for you to dive into! Please keep in mind that everything shown is a work in progress, and all text, art, and sound is subject to change. With that said, we'd love to hear about your experience playing it!


New Characters & Outfits
Like last time, we have some new characters to introduce you to. We are very excited about finally getting to show them off! In addition, new outfits for returning characters!
Akane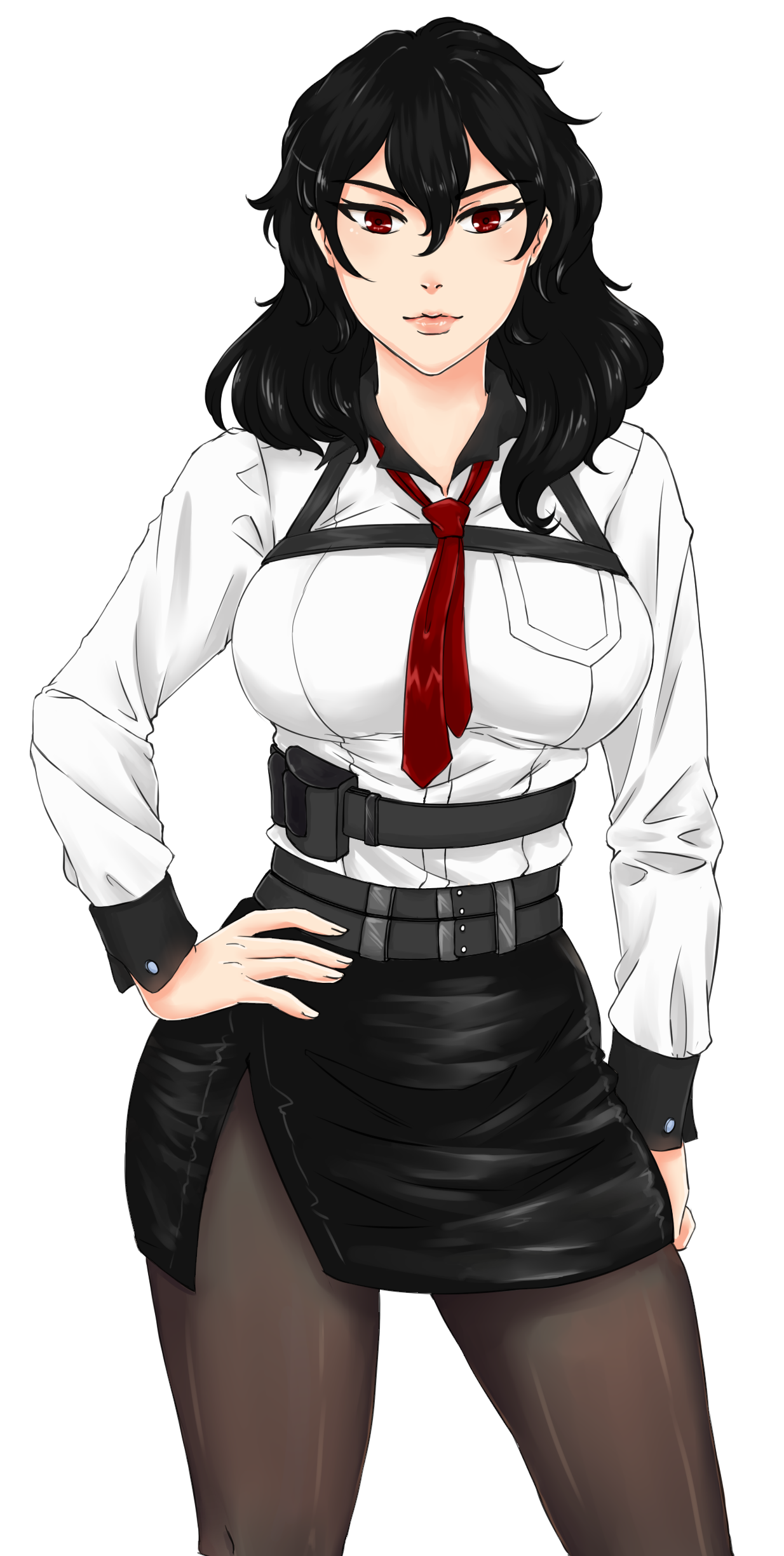 "I don't have the patience or temperament to deal with scum like you."
Akane is the right hand woman to the police chief of Shinku City. With a fiery temper, unchecked emotions and lack of professionalism, she's quick to accuse and deliver a sentence without knowing all the facts. Her shortcomings aside, she knows a lot more than the average person about what the Shinku Curse really is.
Police Chief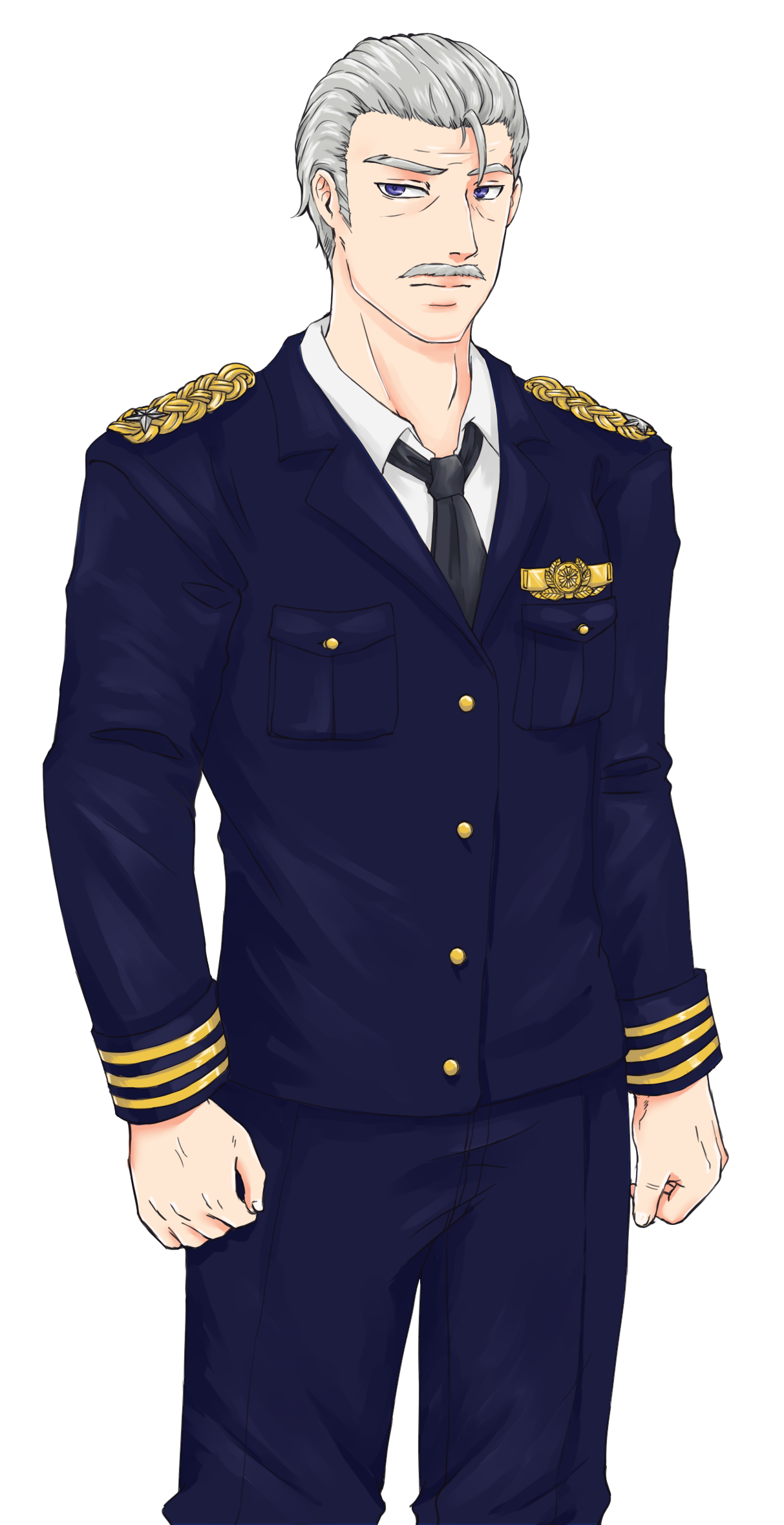 "You see, murders like these happen consistently enough around here that very few people care about the truth anymore."
The Police Chief has served tirelessly in Shinku City's police department, but the long-running and unsolved 'Shinku Curse' cases have eluded him to this day. Every lead, witness, and piece of evidence has inevitably led him to a dead end, but he feels he's closer than ever to finally finding out the truth this time… with your help.
Mrs. Tachibana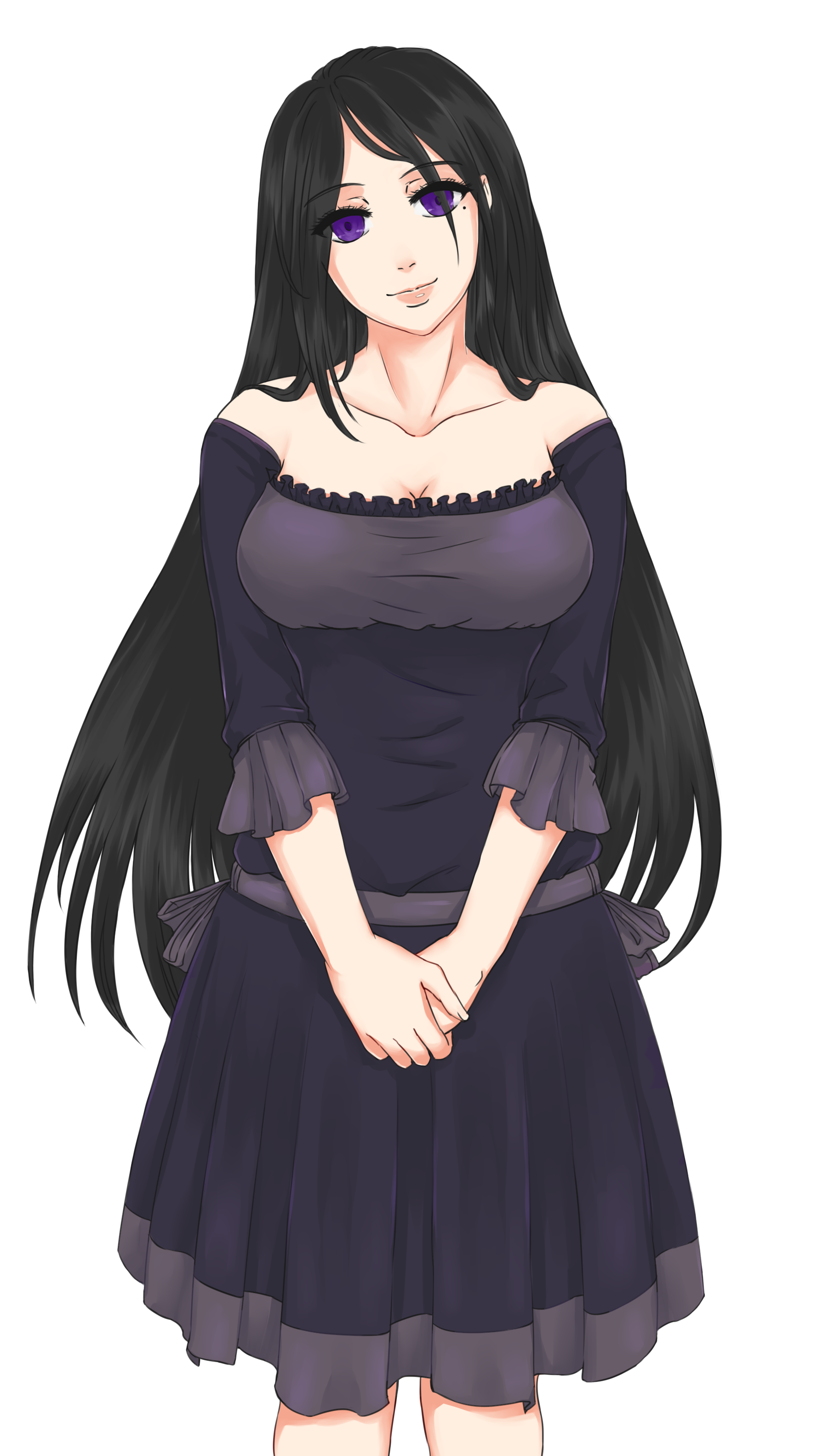 "You absolutely must be kind to him. You mustn't ever hurt my baby's feelings."
Mrs. Tachibana is Orenji's mentally unstable and criminally obsessive mother. Her past is cloaked in a series of strange circumstances that not even her own son is aware of. With such feverous servitude driving her every action, it's not unusual for others to feel threatened, or caged in her delusions of maternity.
The Cashier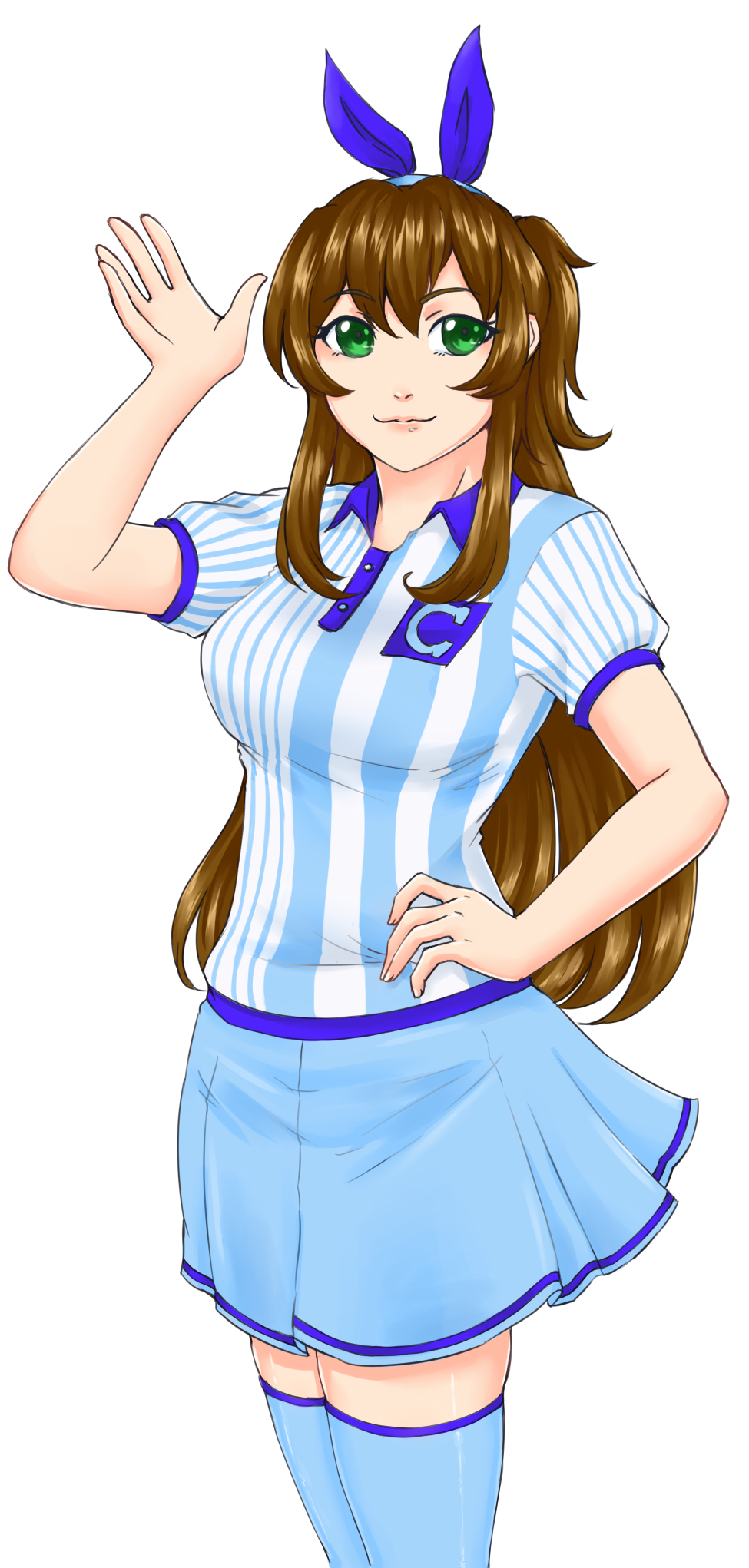 "Seems like the odd ones really like you! This is your lucky hotspot!"
The Cashier works diligently at the Cocytus Convenience Store, seemingly around the clock. When she's not ringing up groceries, she's often found reading gossip magazines and chatting up regular customers and strangers alike. Despite being a part of the family business for years, she's dreamt of a glitzy and glamorous life for herself outside of her usual occupation.
Ms. Atsui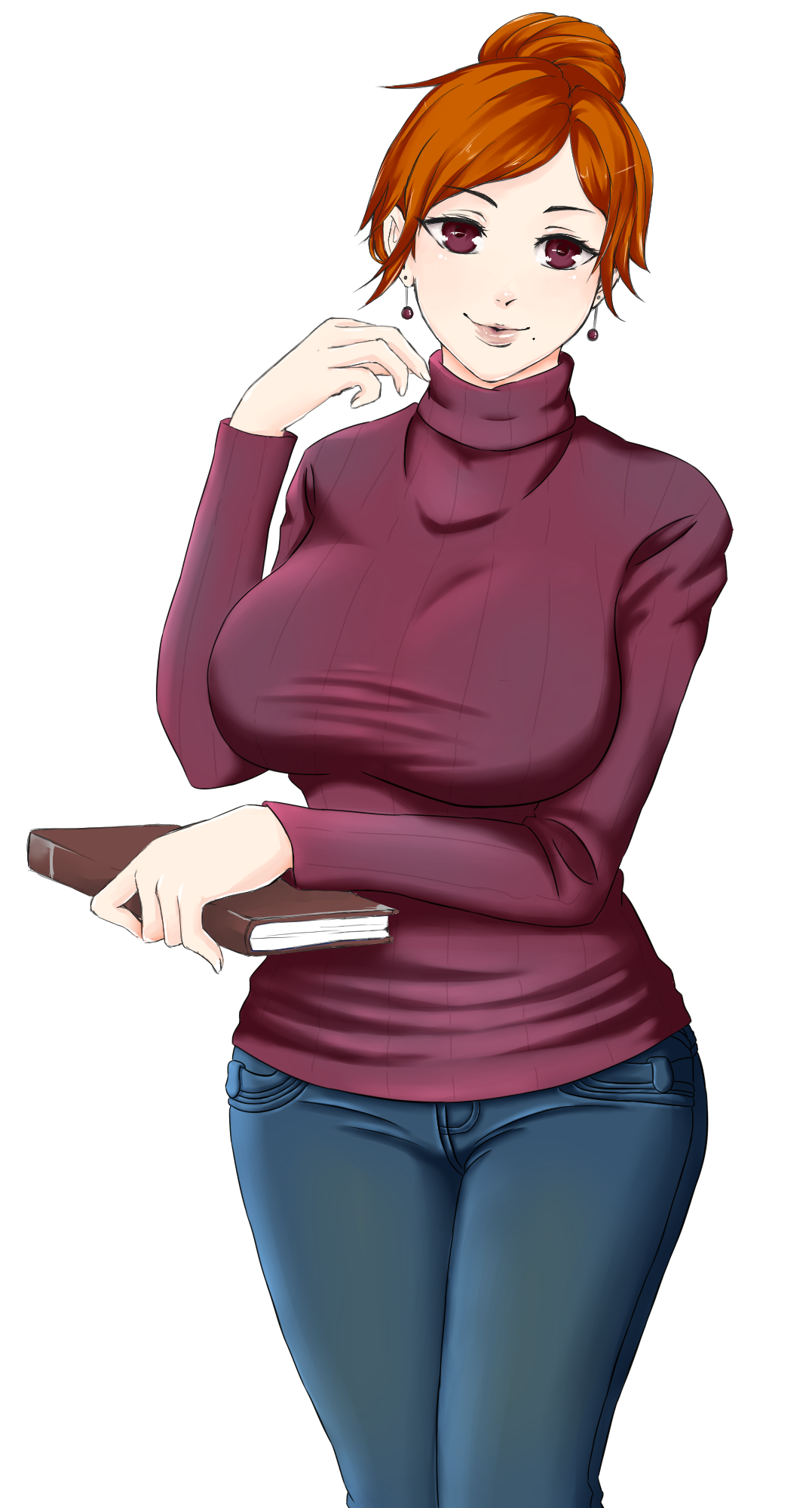 "There's a test on this subject later… and a reward if you pass it."
Ms. Atsui has been a teacher at Hinode Academy for many years. Traditionally at Hinode, it's an unspoken rule for all teachers to host a special educational program for one select student per teacher. One on one, in private, home tutoring between a teacher and their chosen protégé.
Witch Tairana
"I'm a WITCH! Not a wizard! There's a difference!"
Tairana is a fantasy fanatic, her adventures in the whimsical tabletop adventure world far supersedes the limitations of basic, boring reality. In her own odd bubble world, she is a terrifying magical witch, whether her powers are used for good or ill, however… Dare you enter her magical realm to find out?
Barbarian Renga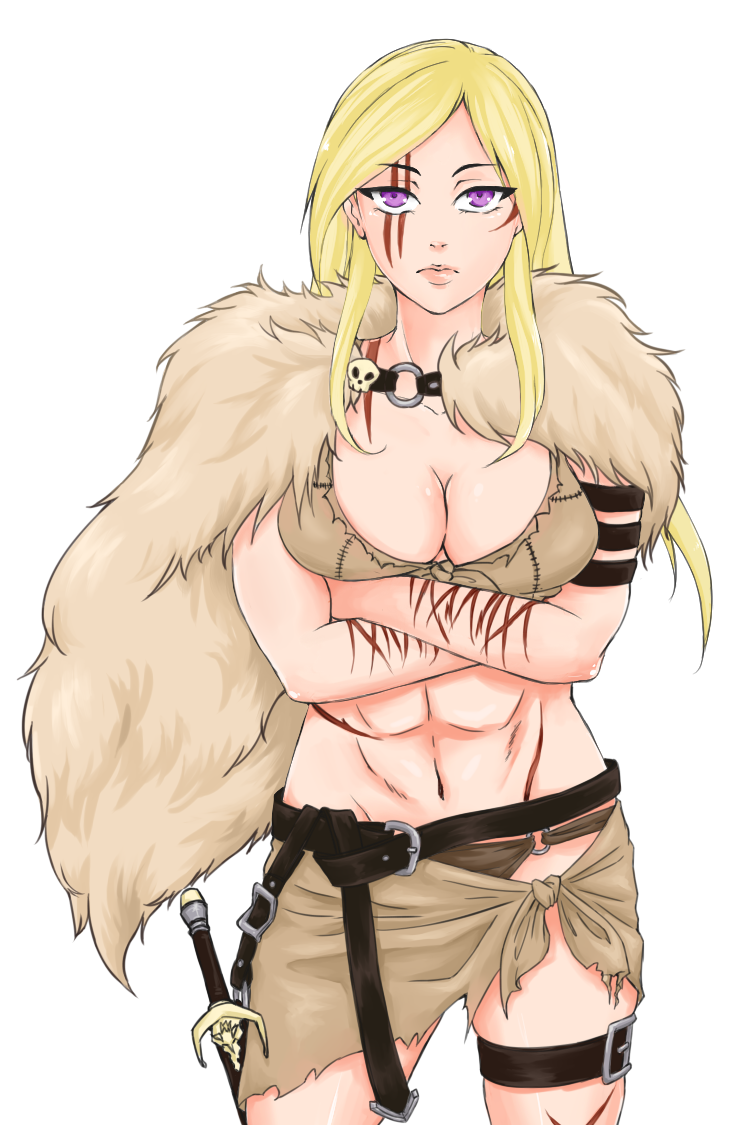 "The next worm who breathes the word 'snu-snu' is a dead man!"
Renga is portrayed as a powerful and crude barbarian woman in the eyes of Tairana's fantasy world. Of course… as the protagonist of her game board, every female is really just another dependent, buxom, thirsty sow ready to throw themselves into your harem.
Mr. Yamazaki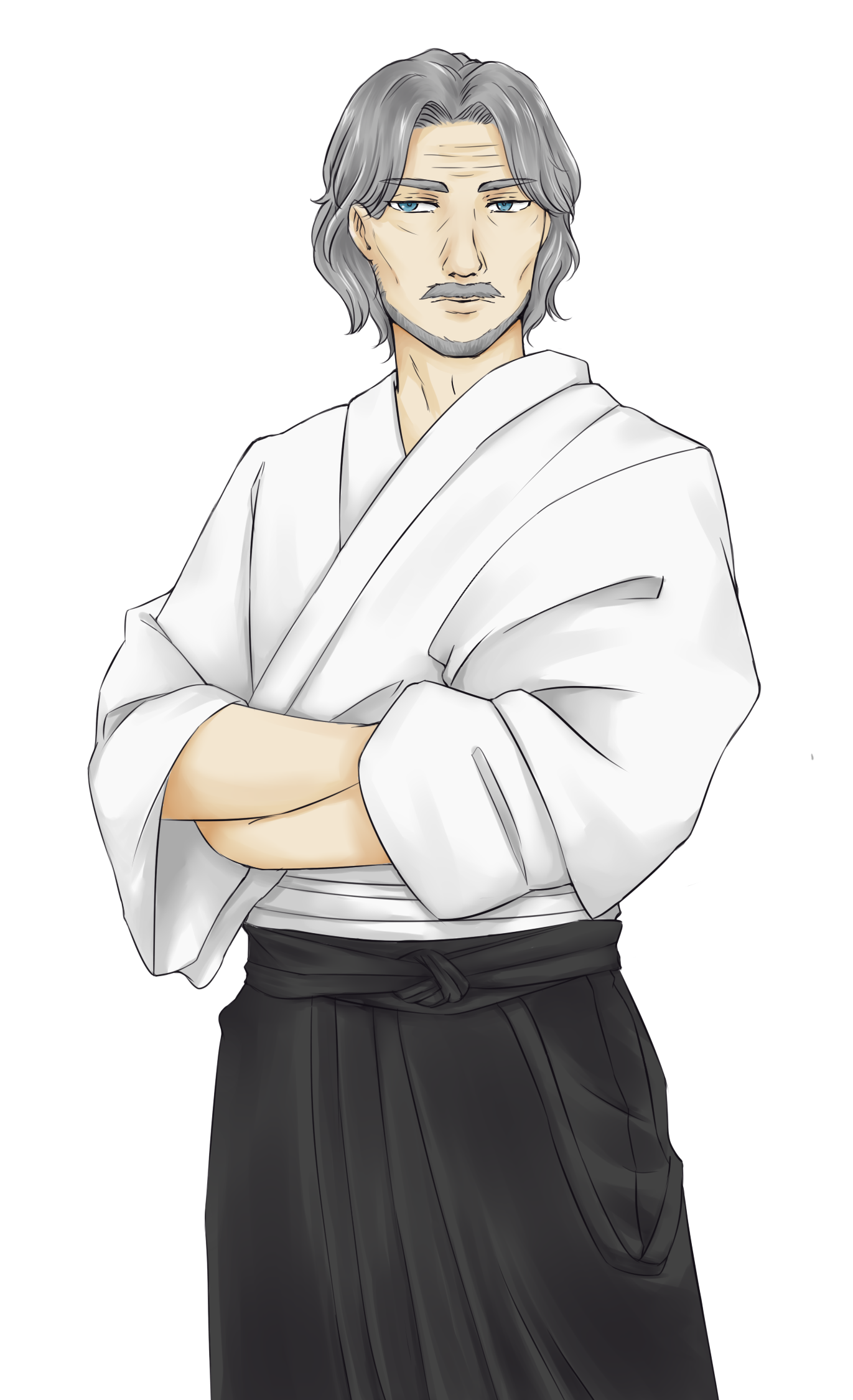 "This is a place for kendo training! Neither my daughter nor I have time to waste dealing with you Academy kids unless you're here to learn!"
Mr. Yamazaki is Shizuka's father and the master of the Yamazaki Dojo and the Shinku Shrine. As the unofficial head of Shinku City's traditionalist faction, he and his family have always stood in staunch opposition to Principal Komoda and Hinode Academy. Despite their rivalry, the two founding families do occasionally work together for the sake of the city, like organizing cultural and religious festivals.
Background Artwork Samples
Our new and improved backgrounds below have been masterfully crafted by our brand new background artists, and are worthy successors to the original pieces we had done years ago.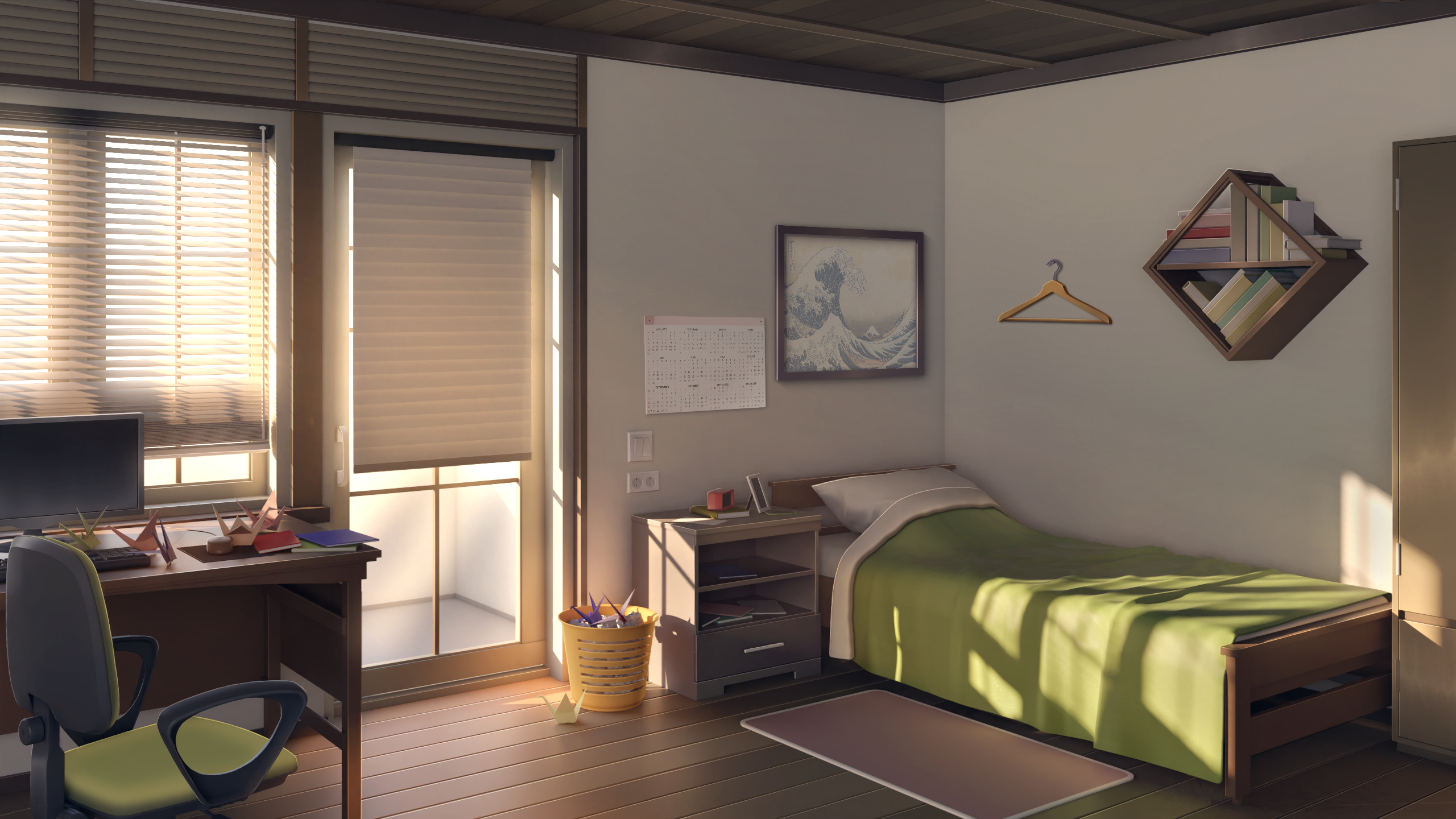 Much more than simply a dorm, each student accommodation at Hinode Academy is a safe and comfortable home away from home.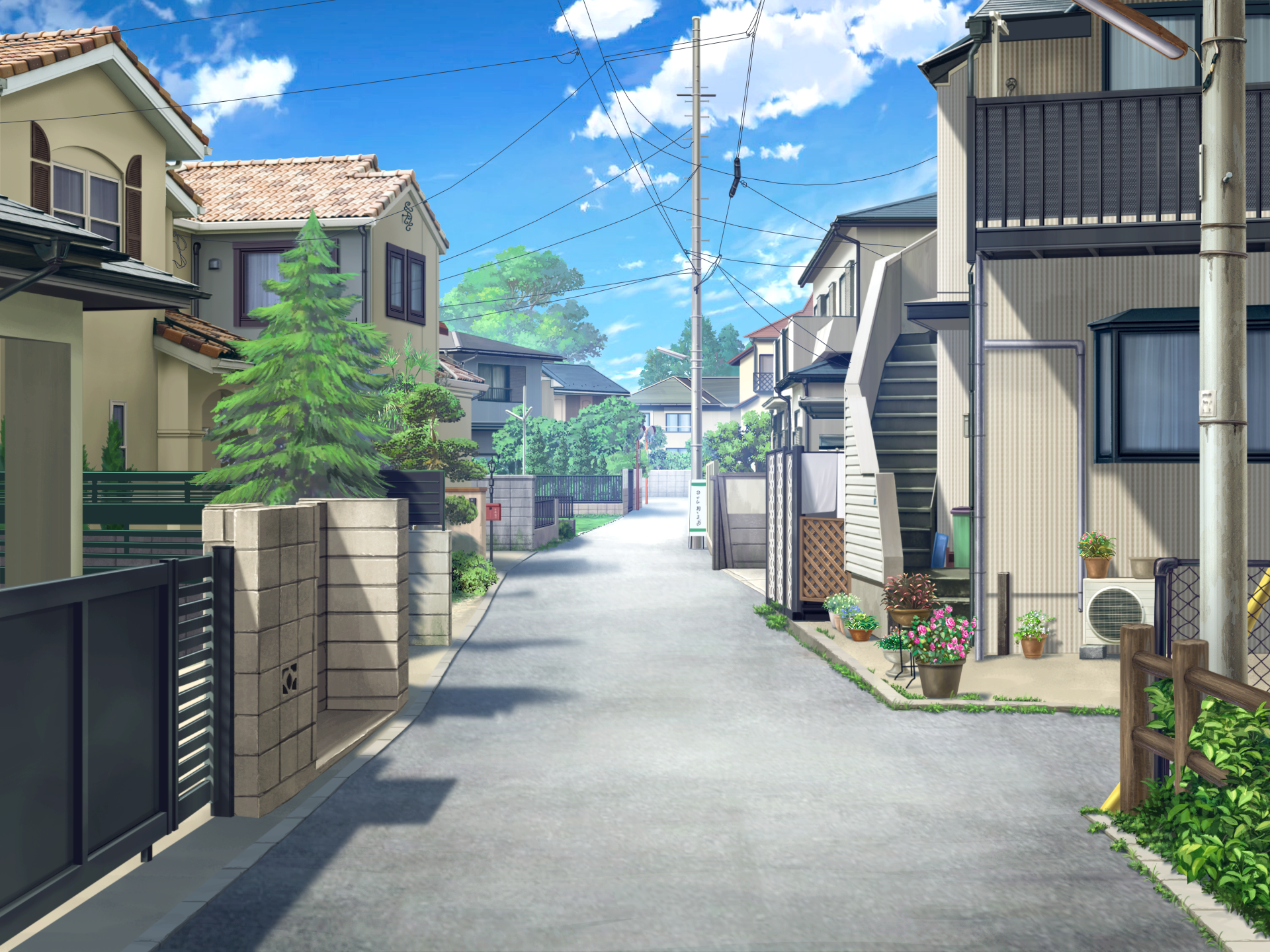 Student accommodations at Hinode Academy are just a short walking distance away, and are spacious enough to house the student's families if need be.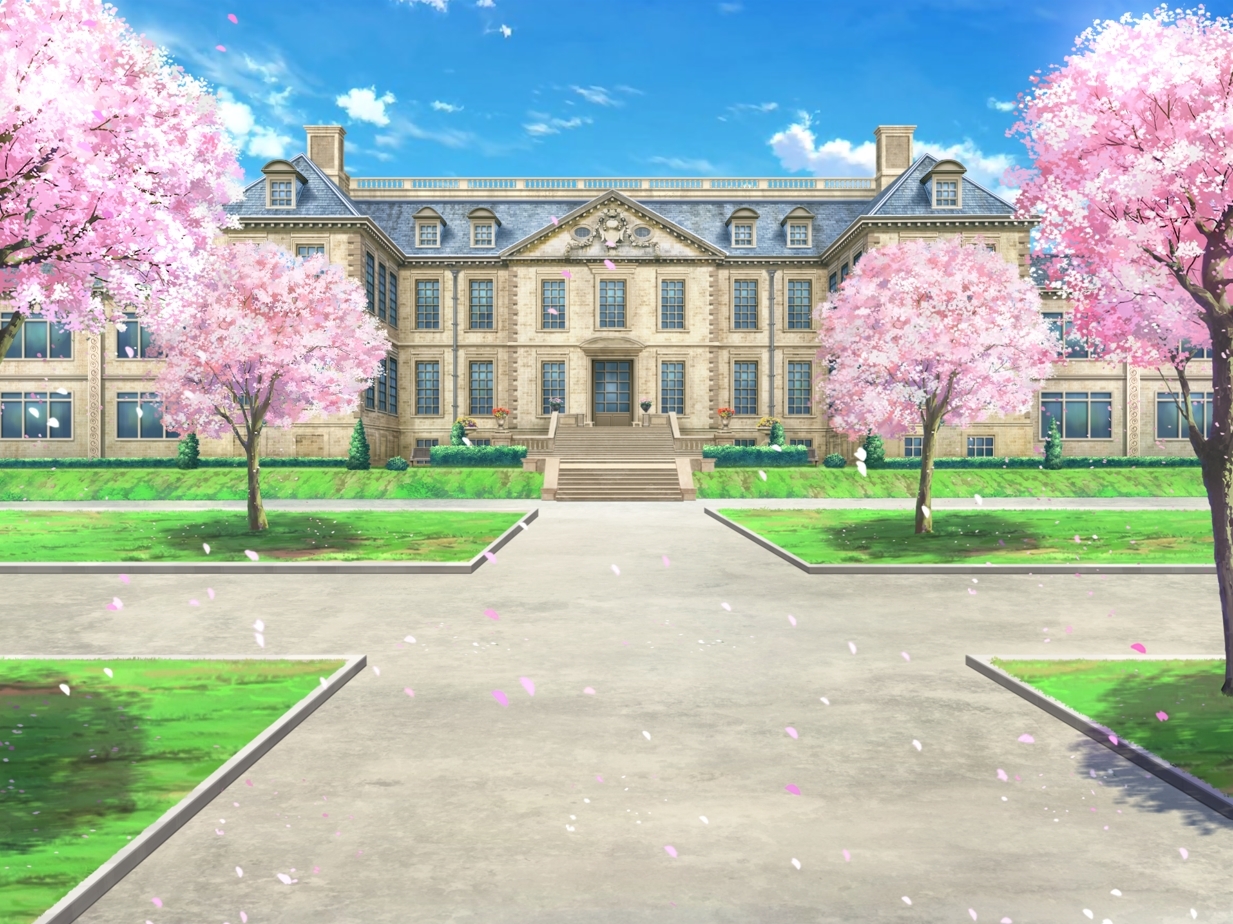 Built about one hundred and fifty years ago by the Imperial Japanese Army, Hinode Academy has been continually renovated and carefully tended for the students of today and the future.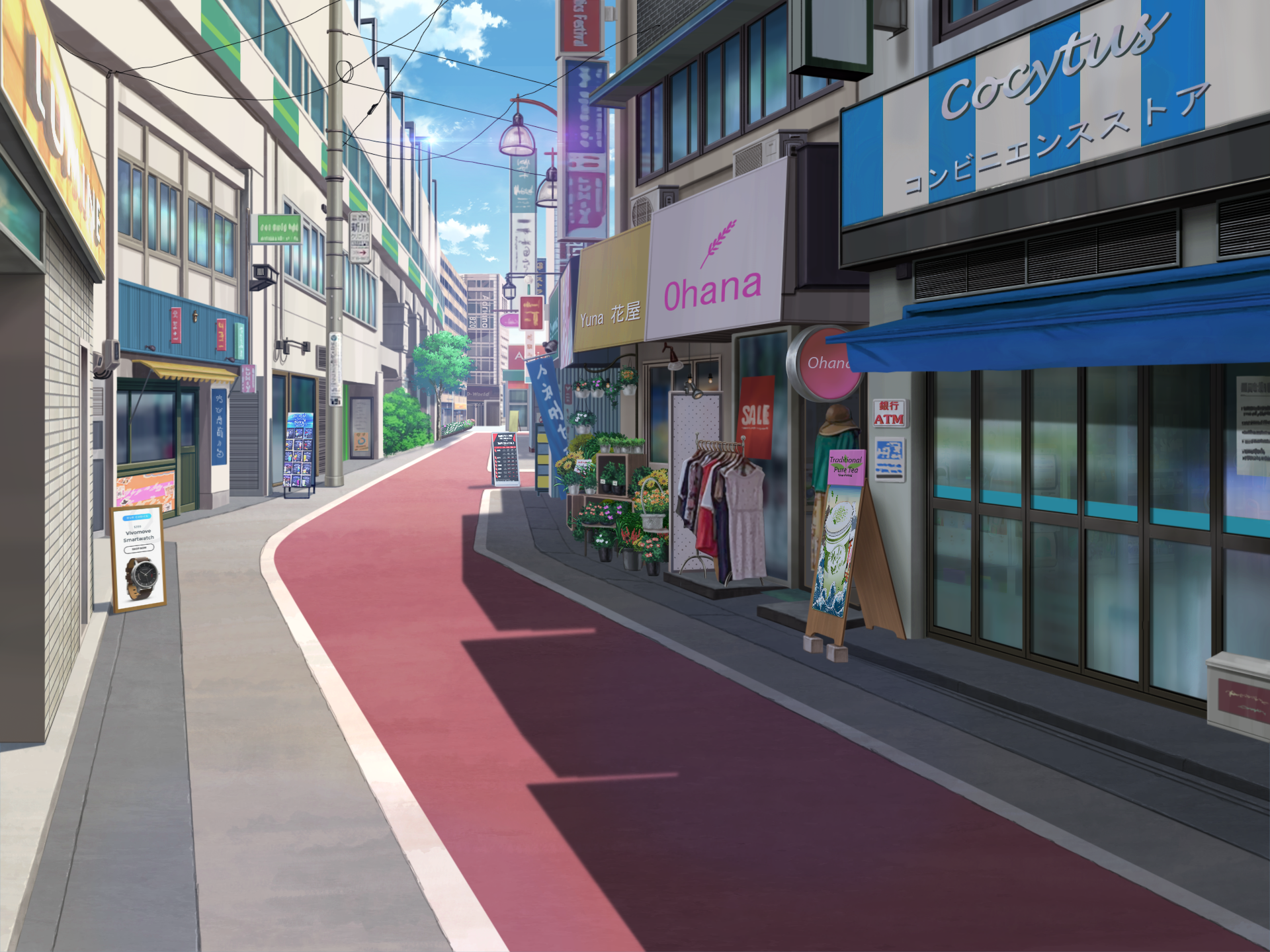 Downtown Shinku City has all the conveniences and modern amenities one could expect of Japan, with less overcrowding, traffic, and a lower murder rate!
Conclusion
Thank you for following the development of Crimson Sunrise! Please download and play our newest Alpha and tell us what you think! Also, please be sure to follow our Twitter, Instagram, Facebook pages, and follow us here on IndieDB as well for any new updates! We hope you had a merry Christmas, happy holidays, and a happy new year!
With love,
The Esoteric Legacy Team