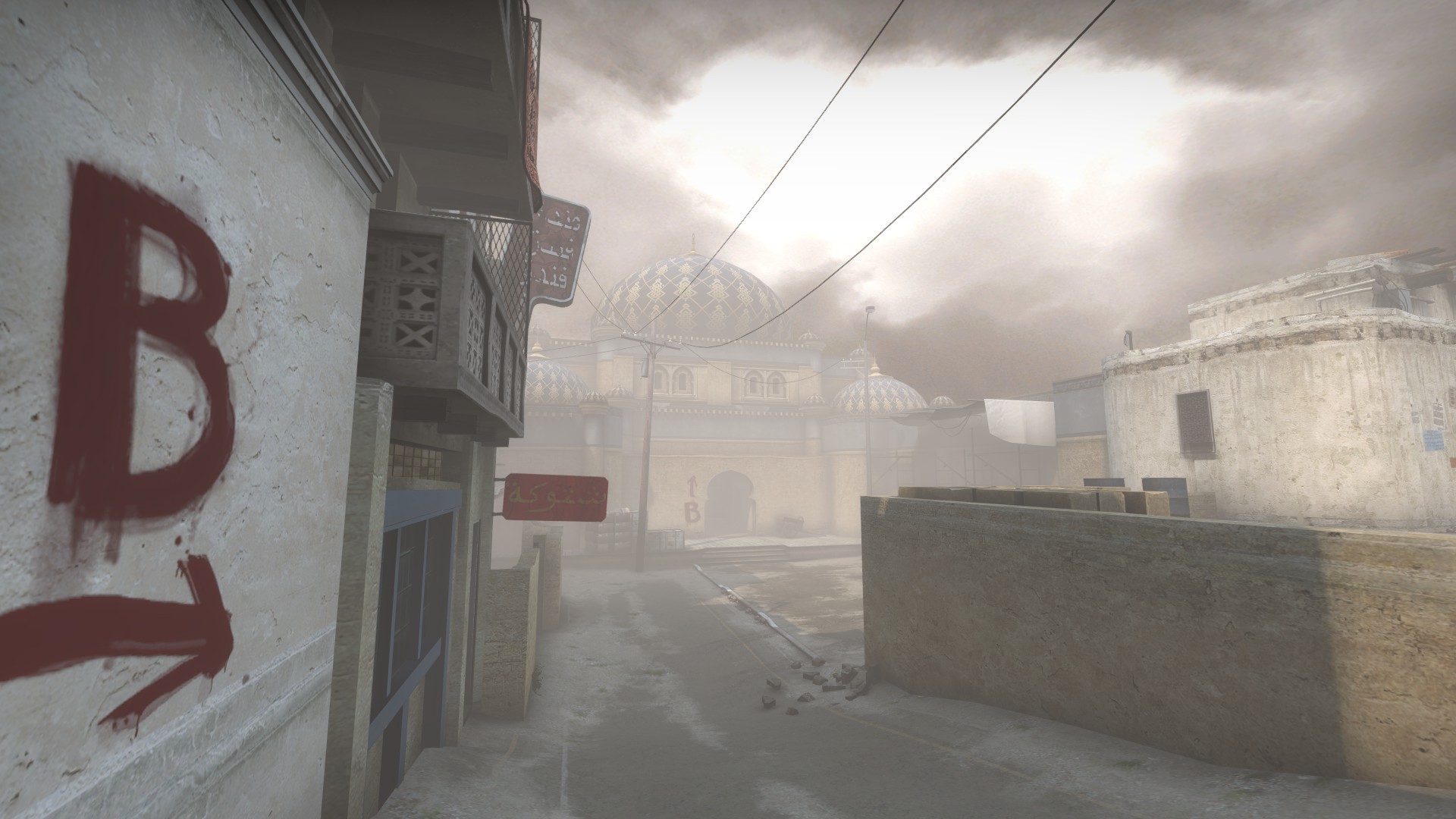 Modders Lewis Palfrey and Luke Millanta have created a new mod for Counter-Strike: Global Offensive which adds dynamic weather effects into classic maps. Effects like rain, fog, and thunderstorms will affect visibility and also change certain props throughout the level – such as rain actually putting out fires.
Thunderstorms will also affect the ability to hear opponents, which is why users are debating about whether or not this mod would be appropriate for competitive play, with opinion split down the middle. One camp believes it would make matches more interesting, while the other feels it would take away from the skilled nature of relying on sight and sound at full visibility.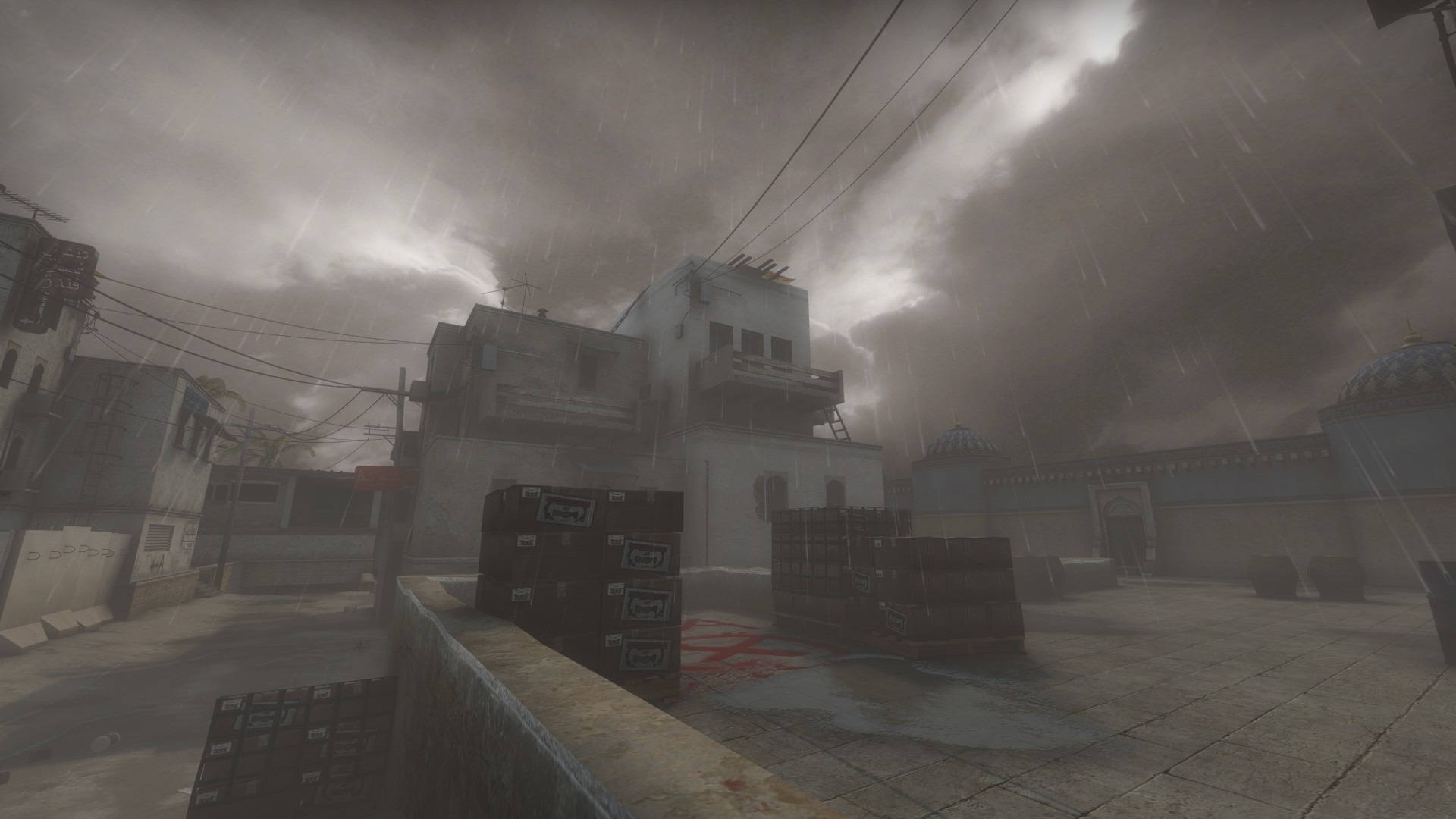 In an interview with Eurogamer, Millanta expanded on the competitive twist these weather effects create:
"When raining it is harder to both hear enemies approaching and to see without the aid of a sniper rifle. This means that while your enemy may have an advantage while AWPing, it is easier for those stealthy players to sneak up on said AWPers."
The maps available include classic Dust 2, Mirage, Overpass, and Cache, while the list of different weather effects, which are randomly selected each time the map loads, includes:
Thunderstorm (heavy rain, low visibility, puddles, frequent lightning, storm clouds)
Heavy rain (heavy rain, medium visibility, puddles, occasional lightning, storm clouds)
Light rain (light rain, normal visibility, puddles, no lightning, storm clouds)
Heavy sandstorm (low visibility, dust in atmosphere, sandstorm sky)
Medium sandstorm (medium visibility, dust in atmosphere, sandstorm sky)
Light sandstorm (good visibility, sandstorm sky)
Heavy fog (low visibility, overcast sky)
Light fog (medium visibility, overcast sky)
After Rain (normal environment with puddles)
Default (everything normal)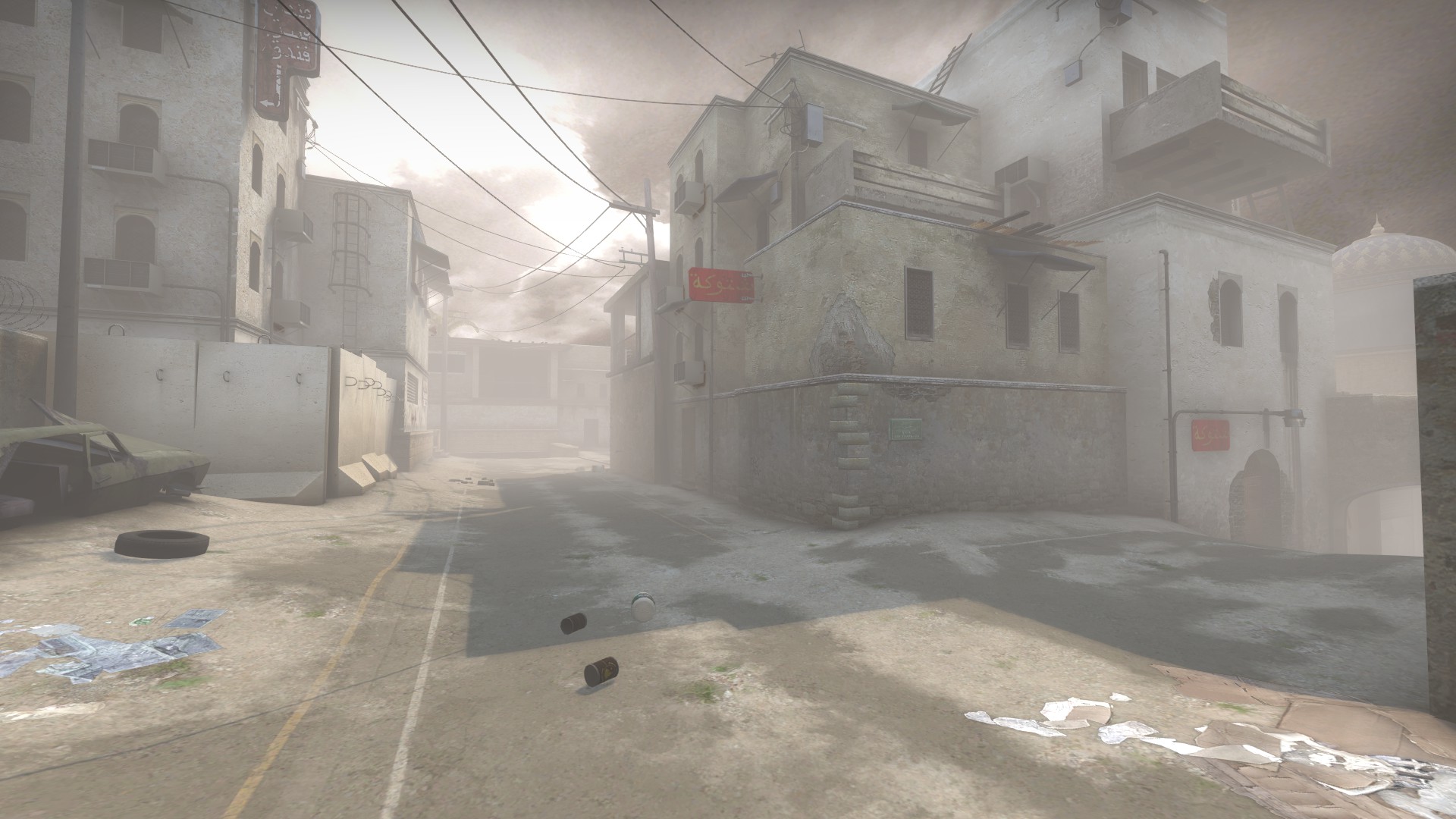 On the intention behind the mod, its two creators say:
"These maps represent an attempt to change weather throughout a game and to demonstrate what is possible using the Source engine. This is the first time such changing weather patterns have been incorporated into a version of Counter-Strike."