This week we'd like you know more about our game setting: the "Redemption - The Third Era" society is organized in Corporations that include the most prominent and valid elements of each race.
Firstly we will analyze those referring races you already know: Human, Damas and Graunt.
In terms of game, they provide additional skills and upgrades to the members of their band (deck).
Below you can see the image depicting the emblems of six Corporations conceived by our Art and Setting manager.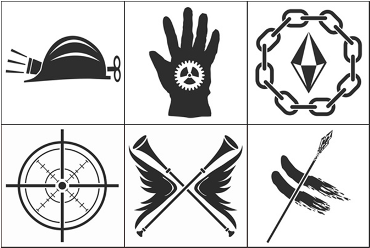 You can read here their description.

You can always follow us on facebook and g+ or Twitter @RedEvoGames