Xarelok will be a straight direct-to-the-action shooter. However, we could not resist to add in a little tweak that makes a huge change to the gaming experience, and which has grown to become one of the core features of Xarelok: Downloadable weapons.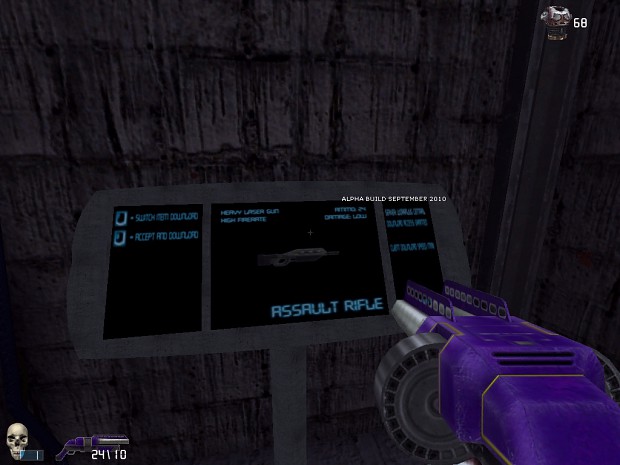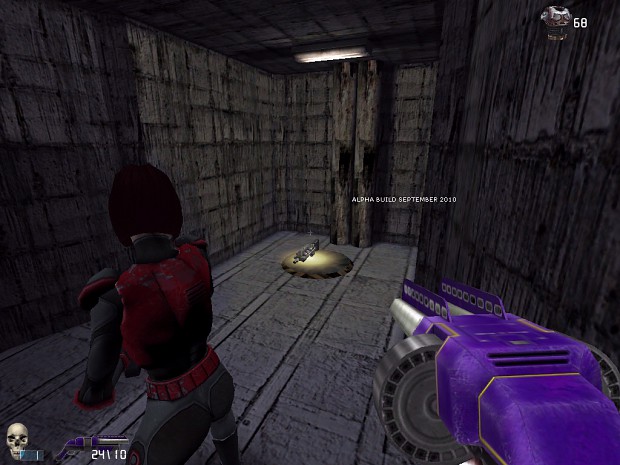 Background Story
The Worrajug Empire has become the most dominant human force in a whole galaxy because of a high-tech-revolution: Weapon Servers. With the possibility to upload physical weapons to central servers, and this way, making the weapons available for download from planets spread all over the galaxy, the Worrajug scientists have created a most important military advantage for their faction. In just a few years, Worrajug became the Empire it is today, highly efficient in transporting weapons, and well equipped within literally seconds wherever needed.
Gameplay
For the gameplay of Xarelok, this means you will come across small metal Download Pads here and there. These can be controlled by accessing a nearby Weapon Download Console. Depending on your nearest gateway, you can choose from an arsenal of up to five highly different weapons to bring directly to your battlefield. Or you can choose additional body armor for a longer life. Which adds in the chance to make important strategic decisions on your way through the game, and increases the replay value.
This result of massive scriptwork is, however, not a true download feature, to make that point clear! All downloads you can access in-game are fully fictional, and do not require an internet connecion.
We hope you like this fresh idea.