Well well well well well......................
We've been working our butts off over here at Malevolence HQ, and things are starting to shape up big time. Our focus has shifted mainly to content, which means quests and loot.
We came up with many different quest ideas back when this project began (years ago) so that players wouldn't have to deal with the same old fetch quests over and over again, but we thought we'd also extend the offer to our forum followers to show us their ideas for quests, and grabbed a few ideas from there, too.
We implemented a basic quest test system for the beta team to try out, and with the exception of a couple of glitches that we're working on, the Kevin Bacon generation system fired up and started working really well, which was awesome to see. So we're now ironing out the wrinkles with it and adding in all of the quest types for the game.
However, many quests revolve around loot. Sometimes finding something, sometimes delivering something, sometimes collecting something then using it on something else. So, to have this happen, the loot needs to generate. We worked with Rachel, our lead artist, to come up with (quite literally) hundreds and hundreds of art assets for loot ranging from plant matter to body parts to gold and jewels, even to the bizarre, such as bottled unicorn urine, so there will be lots of fun things to find. Many of these items are ingredients which will provide interesting alchemical attributes for your player when mixed to create potions. Other items are quite valuable and their only real purpose is to sell to get gold.
But the REAL loot that you'll be after is the weapons and armour selection. We got that working WONDERFULLY, as you can see in this short example video:
So that's super exciting.
Also, I can't remember if I mentioned this in an earlier update (can't seem to find a record of it) but we got oceans working finally :)
And not only oceans, but biomes as well. Deserts and icy areas:
Please remember that you're watching beta footage here, and that it doesn't necessarily represent the appearance of the final game. We get inundated with comments about the high bloom levels but as we've said time and time again, we keep the bloom turned up to maximum in order to keep our GPU strain at maximum for testing purposes. It's fully adjustable as it is with most other games.
But yes, this was a giant leap for the game as it meant we could finally lock down the world as it will be when you fine people get to explore it.
We've also been putting a lot of work into re-modelling towns and the way they are created. You may have noticed in past videos/screenshots that we're using straight 3D models for town buildings. This is cool, but can get repetitive after a while, so I've been working closely with Ian Atherton on the 3D team to come up with a system that procedurally generates our 3D buildings out of "pieces" of buildings. So far we've got a rough version of it working for single-storey buildings only, but it'll end up doing 1, 2 and 3 storey buildings. Here are some shots of what the first model pack looks like. In the end there will be 10 model packs, each with several texture options to give lots of variety: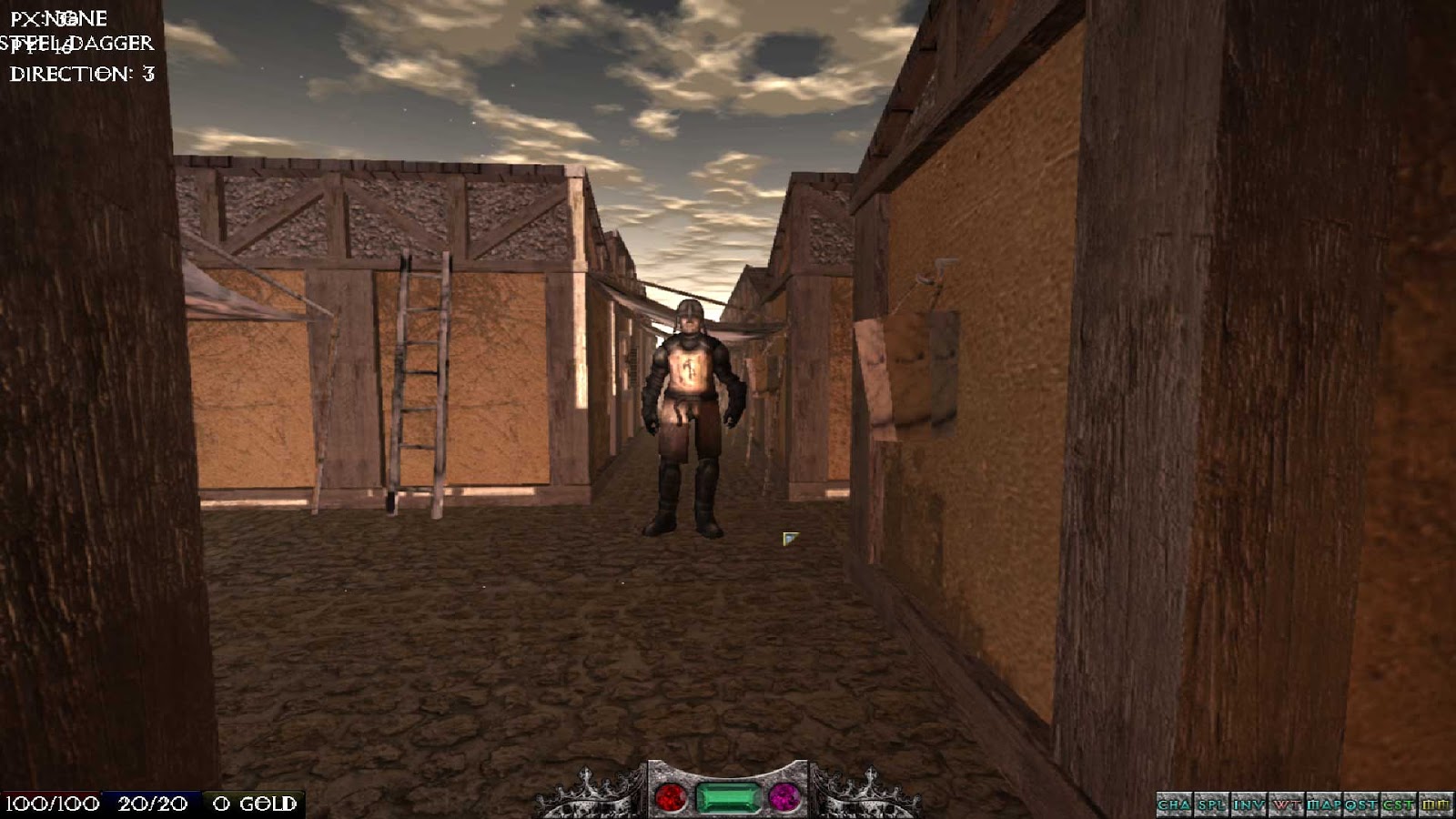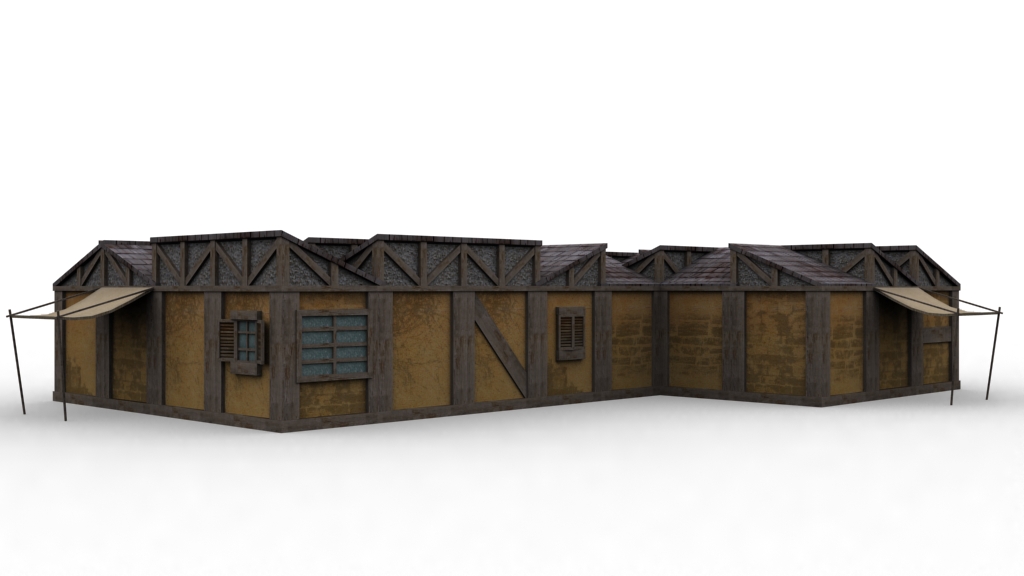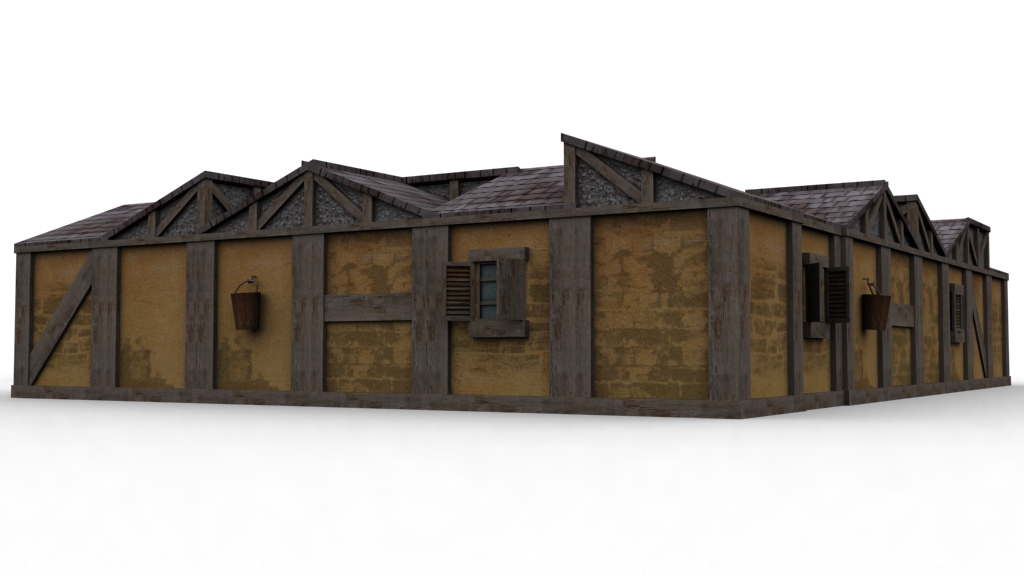 Also in towns are the Gryphons, which you may remember. When you visit a Gryphon aviary (as they're called) you'll meet with the Gryphon handler. These handlers will actually be artistic representations of key staff members on the project. Rachel's been hard at work coming up with the art for those, so here's a sneak peek at what she's been doing: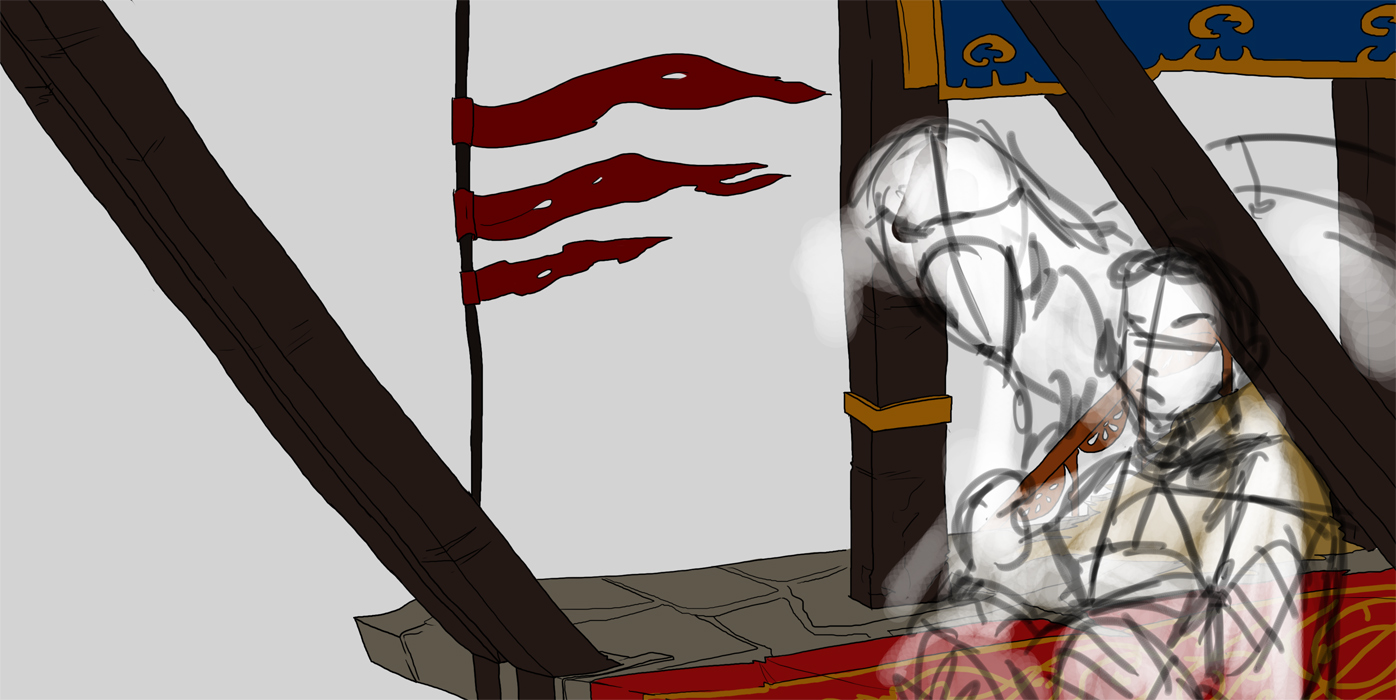 Speaking of awesome artwork, Carrie has done a new loading screen picture! Check it out! I think it's my favourite so far. You'll notice that she's sitting on an arch coming out of the Tower of the Blade in the city of Ahkranox (which Mihaela painted)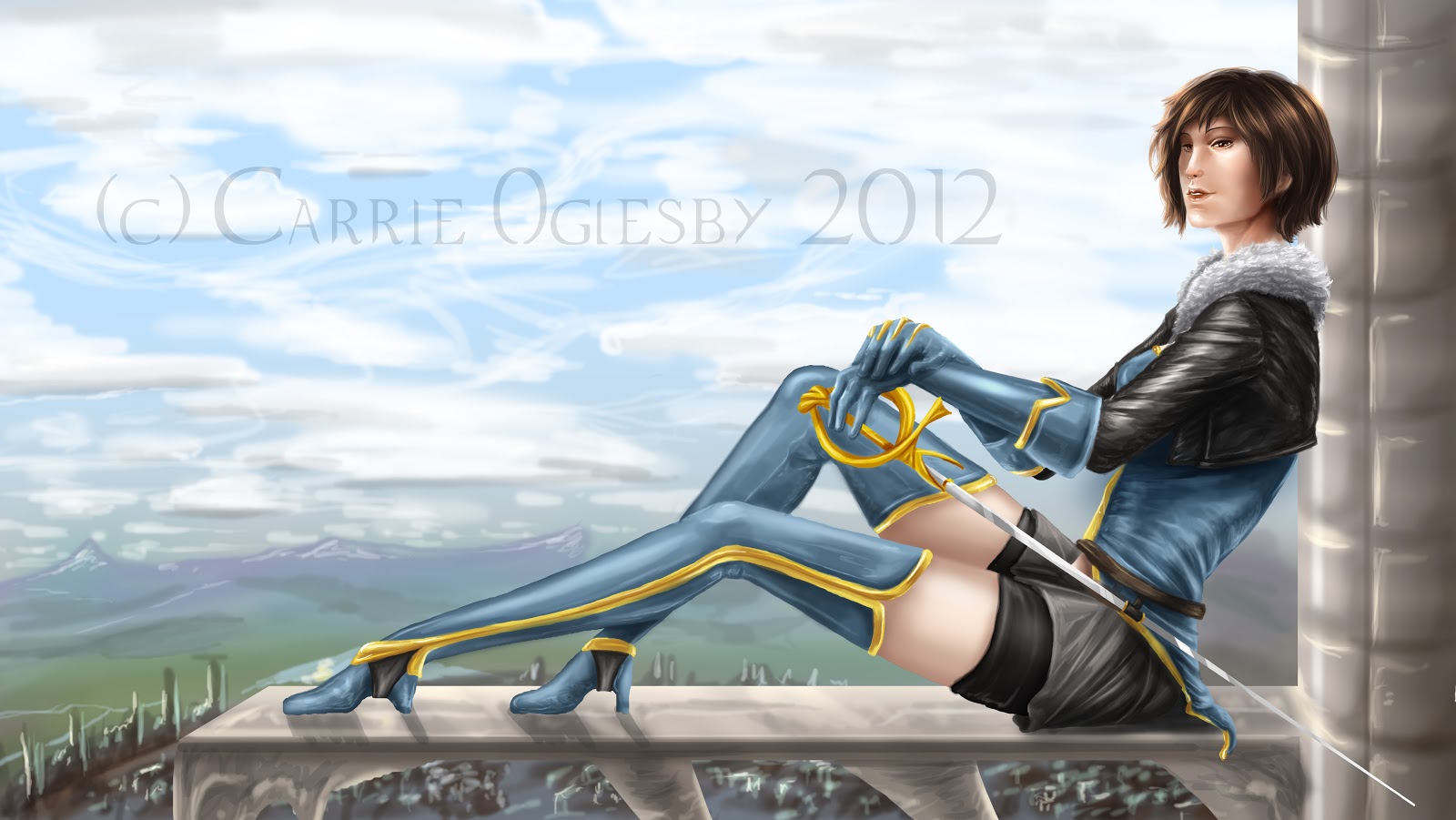 Artception! :-P
So that's all we've got for you for today, but the next beta update to the test team is going to be HUGE. It's going to have the procedural loot generator in place and possibly some more quest action going on if we get the bugs sorted out in time, so keep an eye out for a new lets play video! If one appears, I'll be sure to link you to it on here!
But that's all for me. It's 2am here again and I should get some sleep before work tomorrow (today)! See ya guys! I hope you enjoyed the update!