After our PAX Prime Exhibit this year quite a lot has happened with new kids, marriages, and loss. That said there hasn't been a day without an update as we move forward on an updated Engine, roughly a gig of new content, new maps (which we'll reveal later), and work at a large MoCap Studio with professional actors. We look forward to sharing our final line up of characters, maps, and more in the near future as well as discussing beta with our fans.
We also have some very interesting news for comic fans! Joseph "SickJoe" Arthur has signed on and has been working on "Contagion: Arrival" our Official Contagion Online Comic. This initial release comes with a colored cover and 10 pages and will be updated weekly. Will also be sharing information on how to follow the live feeds where he's working on promotional art! As for the current format of the comic we will be updating it to a more traditional and easier to browse setup, was in the hospital for most of last week but doing great now. Enjoy!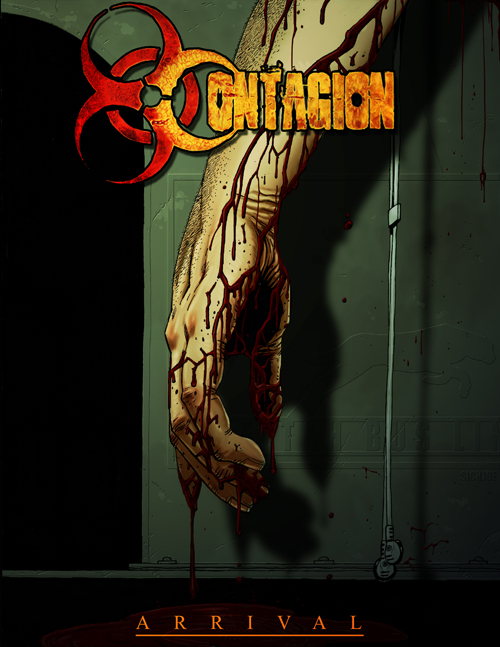 WARNING!!! MATURE CONTENT!!!
As we said we'd like to share all the new content but for now here are some teaser in-game images on the updated engine. More can be found on our Facebook/Twitter posts
Happy Halloween from all of us! Be sure to check back every Sunday for our weekly update of "Contagion: Arrival" and/or follow us on Facebook and Twitter for the latest updates!
-Monochrome