Version 3.15 of Conquest of Elysium brings a completely new and unique character class to the game, The Voice of El. The priests of El gathers relics and use them to get favours from their god and to break some of the seven seals that restrict the actions that El can take in the world of Elysium. The more seals that are broken the more powerful servants will come to spread the word of El, but breaking too many will also bring the apocalypse closer.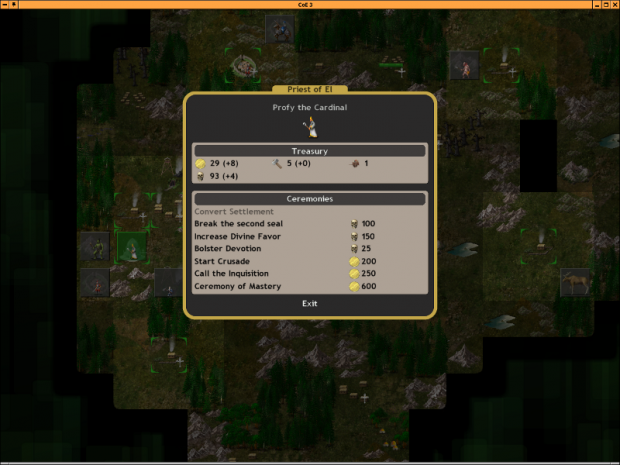 New features and bug fixes:
New class included in the game, the Voice of El.
Added battle and transfer unit shortcut lists to misc menu.
Did not get to see last turn when winning a network game, fixed.
No quit confirmation required after someone has won the game.
Easier to get rid of 'repeat ritual'.
Network bug fixes.
Updated SDL library for OSX version resulting in much better scroll wheel behavior on new Macs.
Modding:
Unique is taken into account for mastery powers.
New command: loner (same type of units take damage if in same square).