It's been a long time than I want to change the forged blade effect, Lord_Elessar think the same things.
The idea is to delete the old effect of blue/red light and to replace this by a texture update when the player buy the forged blade.
However this system will need some rules:
- All the weapon texture must be regroup on a same texture file to win space in the Submod folder. I know than we can put all the weapon on the same texture file but this will be good to make something like that for exemple: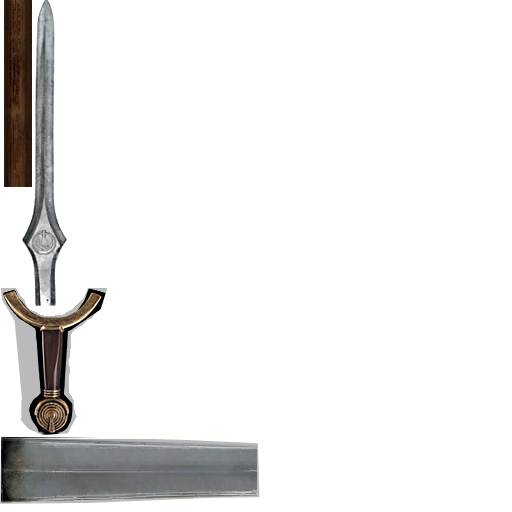 (This is just for the example I've not fill all the texture)
- We must find a solution very visible because the goal of the old light blue/red is than the player can directly see if his ennemy have or not the forged blade upgrad and this is a really important thing for the strategy
-> We must so make textures really differents so that the player can immediately identify the weapons of the enemy.