We are happy to present you the Concepts of two of the five alien races appearing in the final game. Our Concept Artist Michael drew them last week and I will now show them to you!
The first race he drew were the Fevorians.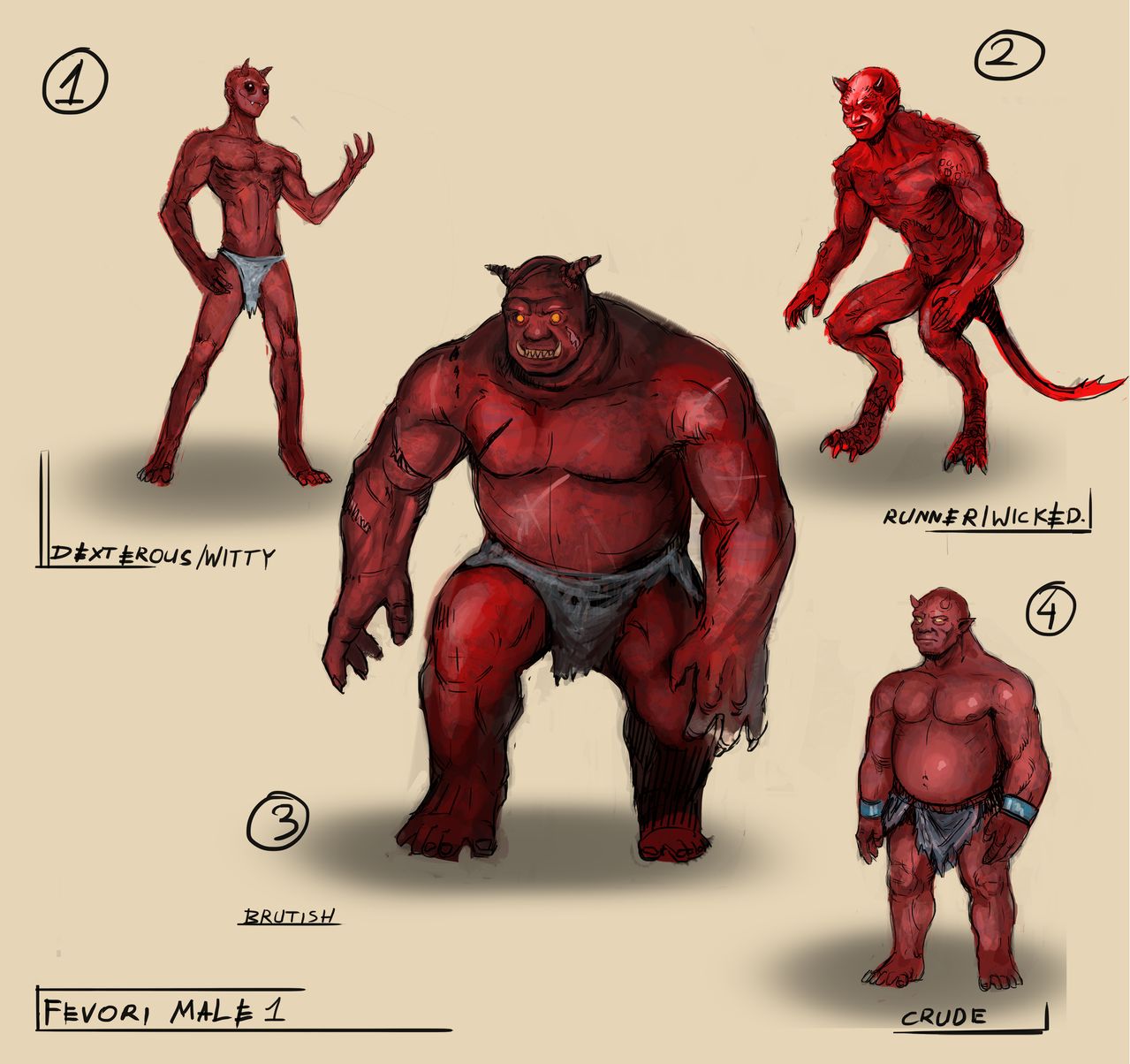 As you can see he took the time to think about different males. Some of them wil definitely appear in the game.
But now to their story:
"A red skinned race of 'devils' due to the males having black horns on their heads, the Fevori culture makes the Fevori great marksmen with some them being granted limited freedom to serve as bodyguards and snipers in the Imperial Military. The Fevori are of a darker tone of red than the Ragon and were another race to fall to Illgoths wars of conquest."
This is the story our writer came up with, sounds nice, doesn't it? This means, that in one mission (maybe a kind of flashback or something) you have to kill some of them because (if you remember) the human race was attacked by the Ragons, in whose military the Fevori are fighting.
Another Race are the Yisuta. Our Concept Artist made 2 drawings for these guys.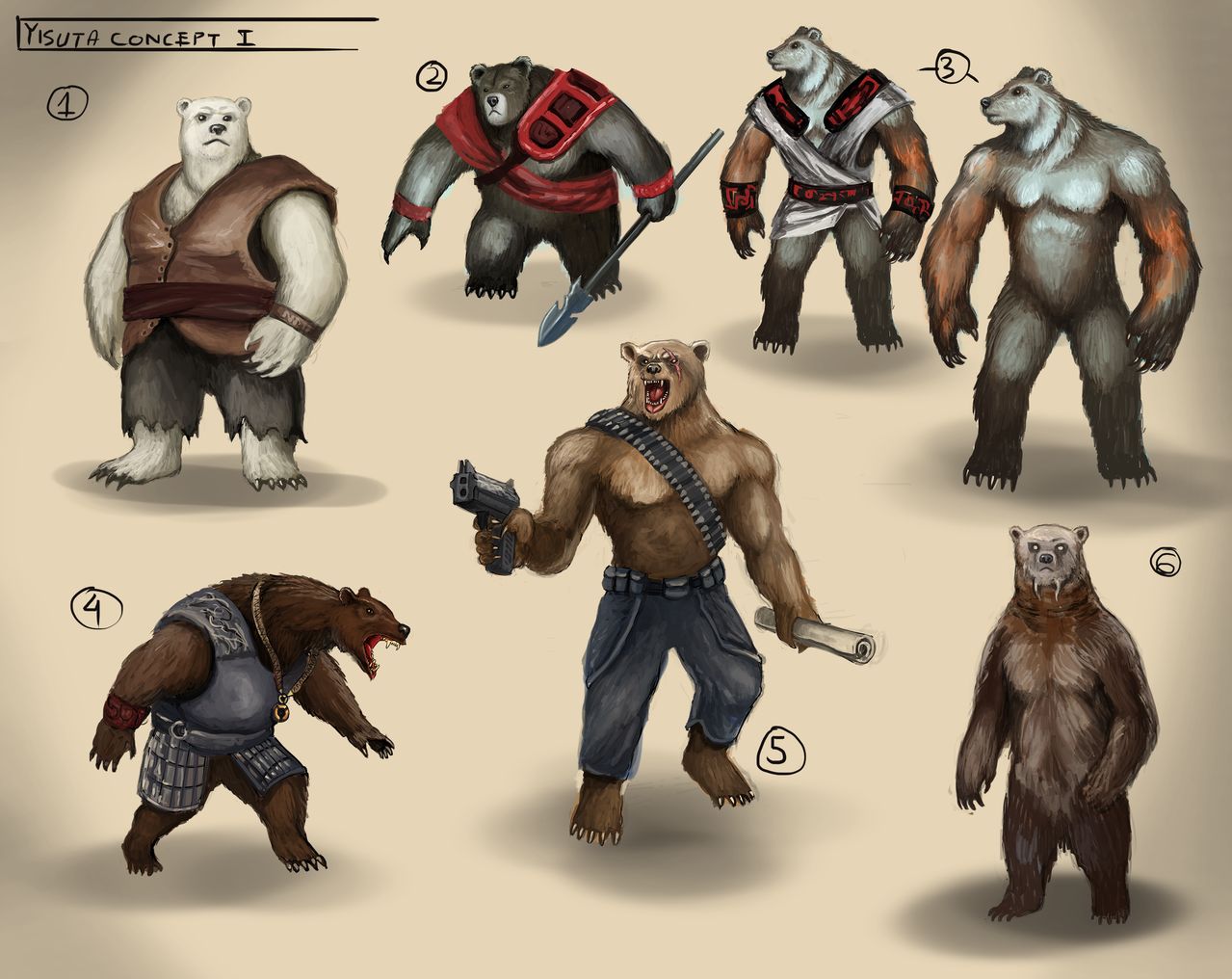 First of all, again different types. As you can clearly see the Yisutan are bears, which makes them one of the most dangerous enemies, or best allies ingame.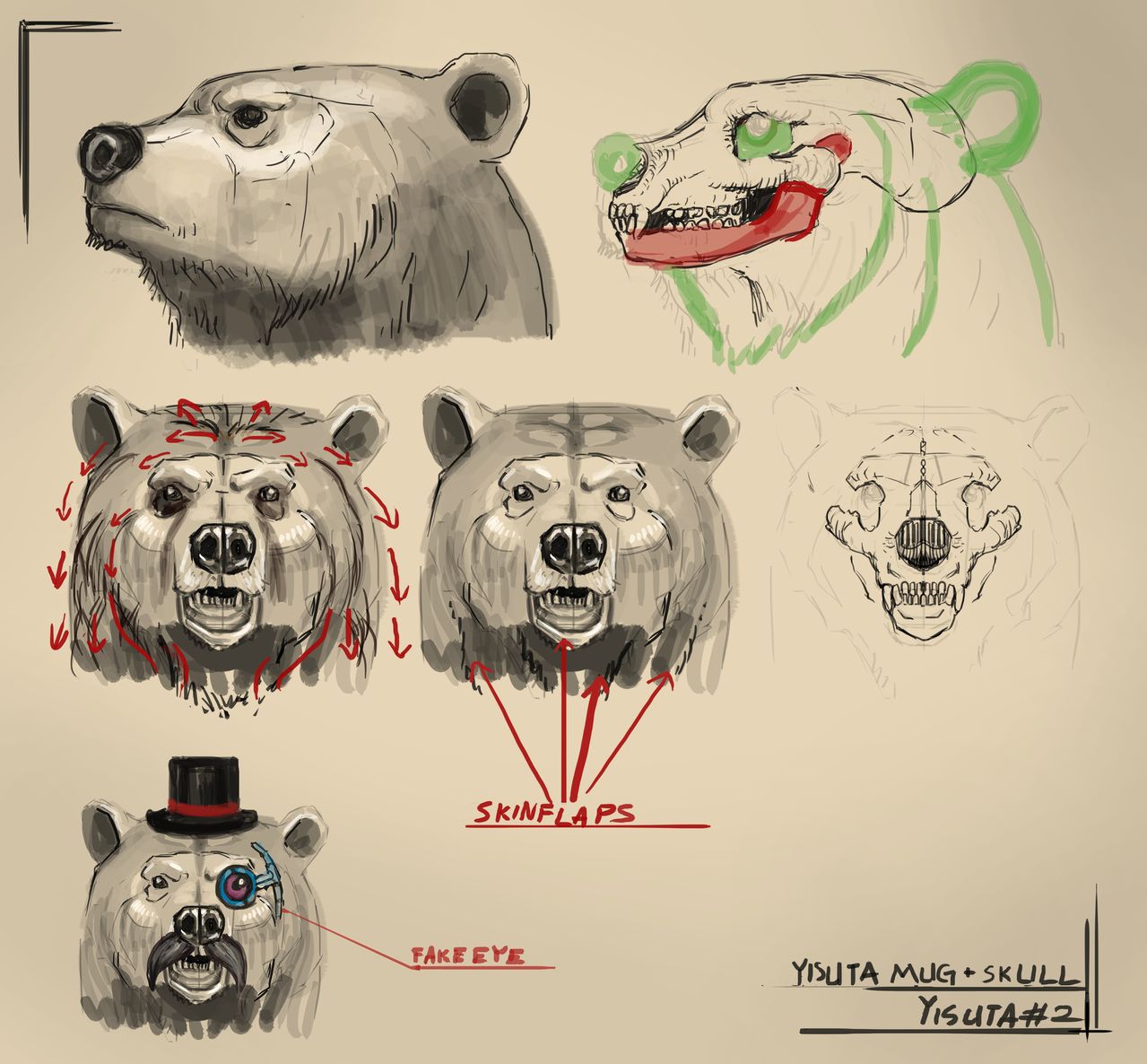 The second drawing however focuses on the skull of the Yisutan.
Back to the story part:
"An honorable race of warrior poets, the Yisuta are a peaceful race ruled by a series of clans supervised by a Shogun. The Yisuta and Ragon Empire have clashed, primarily over the Seno System which the Yisuta Shogunate and Ragon Empire claims belongs to them. The Yisuta are strong, look like various species of bears and stand at seven to eight feet tall."
We thought of some ancient-japanese-like government, which divides their territory into different Shogunates. They are peaceful, but you don't want to be an enemy of them.
I hope you liked this little insight, please comment your suggestions, feedback, etc. and don't forget to vote for our game!
Tobias