Due to the popularity of images of characters (specifically the Lightbringer and Universal Mother) that are in parts of the game that have yet to be integrated, and interest in the process of the character design, a concept art gallery was added to the main menu. Hopefully this will allow people to see the images they want, while giving me time to complete the story sections in a way that doesn't add any bugs into the process.
Also a new trailer has been made to update the visuals to match all of the current revisions to the GUI and to show a more varied selection of Game Play sections. The trailer uses the same music and is structured the same way as the previous trailer, so It is meant as a direct replacement and not an addition.
Also the Game is Currently on Sale for 33% off on Steam for the Black Friday/ Autumn Sale so follow the link below to check it out.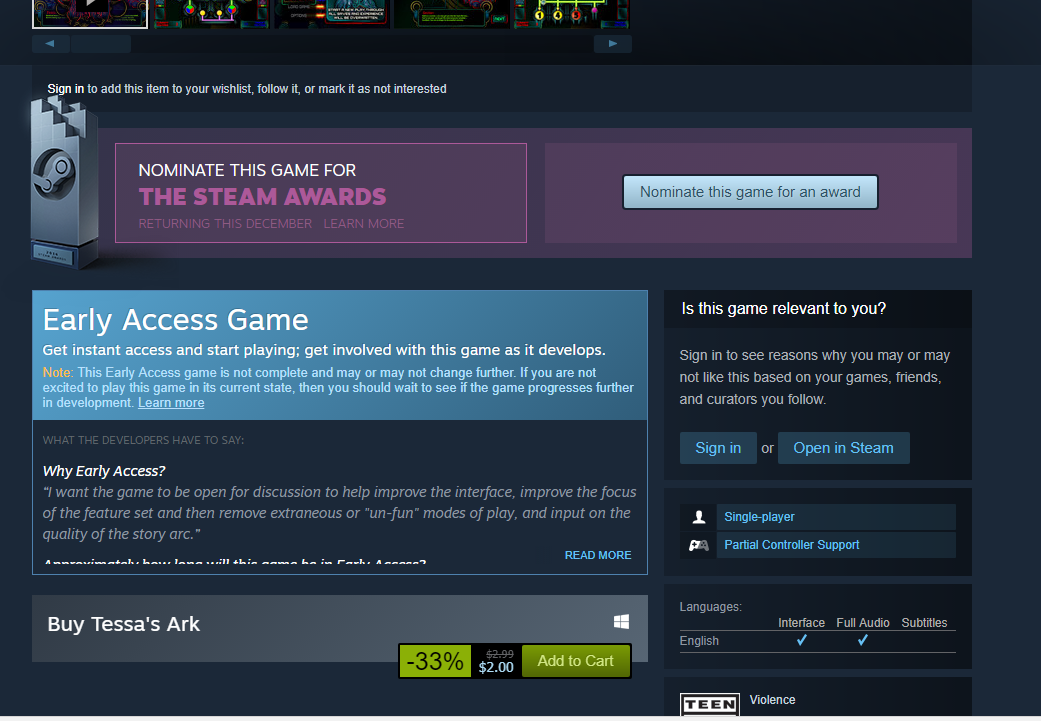 For updates and info follow mo on Twitter