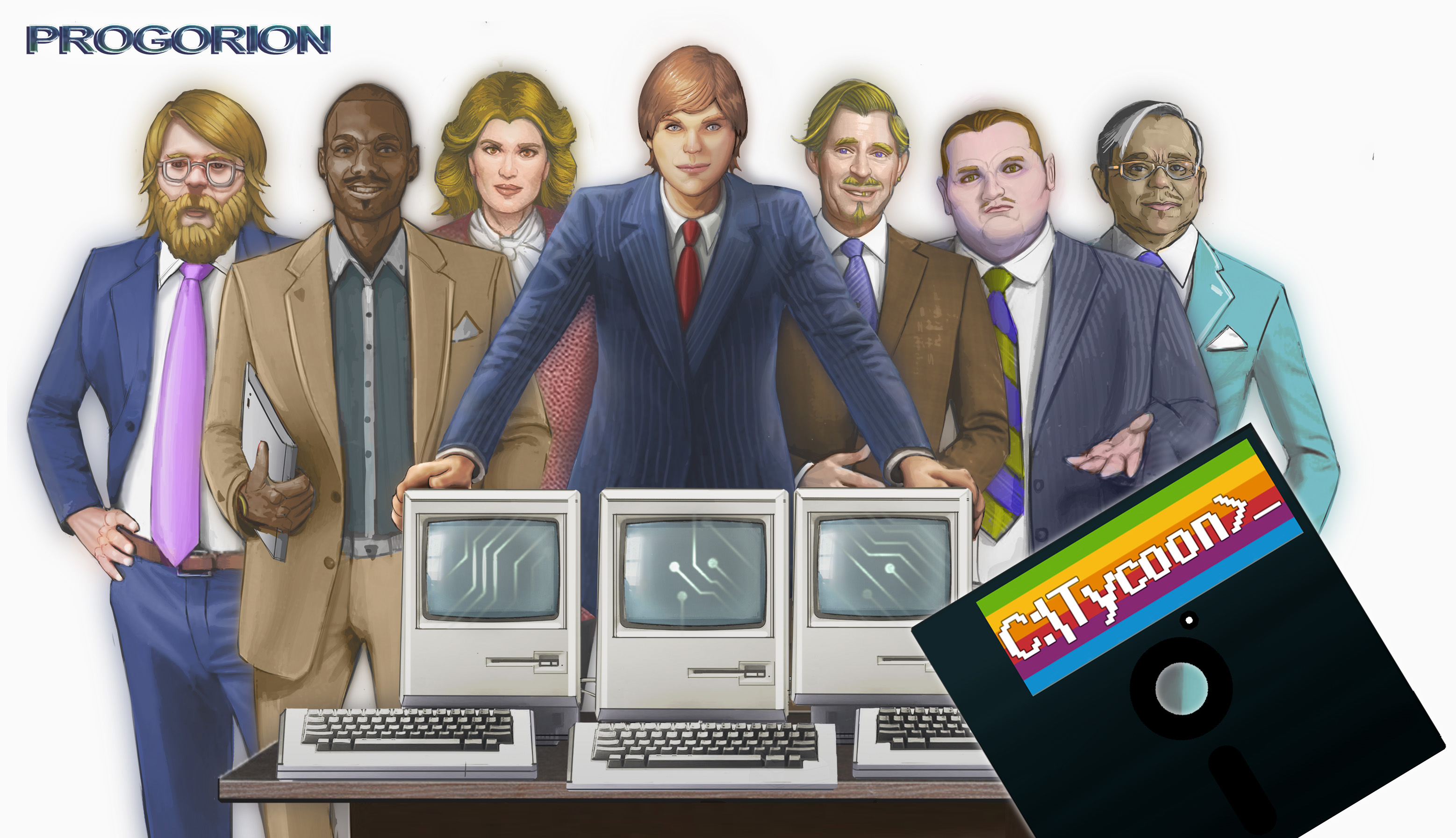 So in descriptions usually I mention that it's a business strategy game on a grand strategy level. But what does it mean exactly? To answer this question, I think I should first focus on telling that what is a grand strategy game at all (or what it is in my understanding).
Please remember to subscribe to my mailing list if you are interested in alpha testing or winning a free copy on my release giveaway. Eepurl.com

Grand Strategy Games
On Wikipedia you could find something that a grand strategy game is a wargame, a strategy game where you command a bigger entity such as a country, an empire, a planet, a nation or something like that, meanwhile, your focus is on your resources and usually you watch a map to control the whole thing. Another aspect that usually this entity is followed during a longer period of time. (for example the devastating world wars)
To me, Grand Strategy games are all about maps. I'm a big fan of the genre including games like the Civilization series or paradox games. One of my biggest favorites is Romance Of The Three Kingdom III. It's about the dynastic wars in China, and I can tell you that this game is very very old. In fact usually, I play it on a Dos Box emulator. It has many sequels, but somehow my fav is the third one and this is mainly because it has all of the major features that it should have added with some unique twists AND because it has such a lovely map. I can see everything on a simple map that is not way too chilly to me, nothing distracts me from my aim: getting every possible territory. Seeing your empire growing on a map is one of the most rewarding things in games.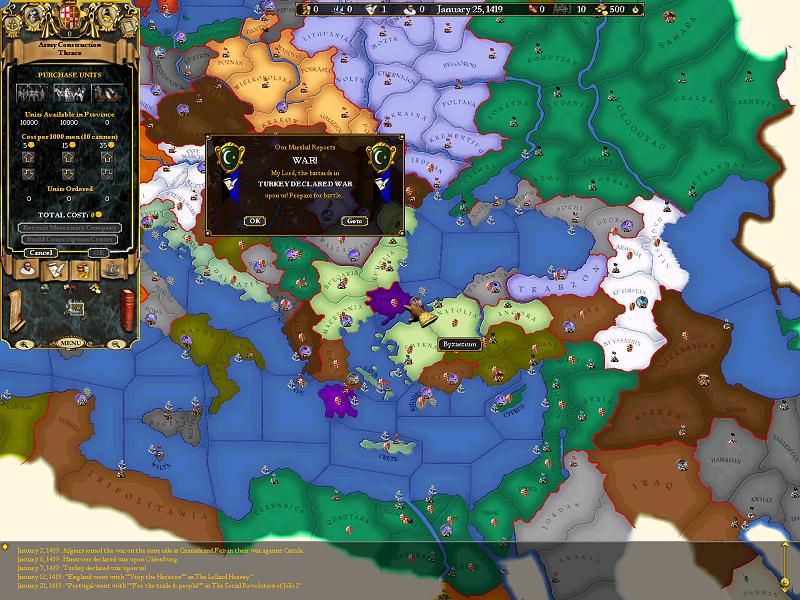 And here comes my core thought:
Well, what if a company is that entity that you should control in a grand strategy? Such an entity has its resources, right? The computer industry does exist for a longer time of period, right? And what if you could control your computer empire on a map? Well this is something that isn't so far from business simulation games, right?
The only missing component is that it's still a business simulator and not a wargame. But business is a war from my own experience: you have opponents (enemies and allies), you have marketing (weapons), you have employees (army), you must research for better tools… for the aim to reach something: DOMINANCE (Victory). Commercial dominance or military dominance, I think you got my point.
So here we are. Still, I'm not sure if I should market the game as a business simulator or a grand strategy game, but I guess it's a perfect hybrid… and as far as I know, there are no other precedents to such a fusion like that. Computer Tycoon is going to be the first game about the computer manufacturing industry and as well the first business oriented grand strategy game. What an excitement, I'd love to play this game already, haha!
I have so many ideas, and unfortunately a strict scope. I'd love to create the sequel already!
Check out, how big is the world! (Oh you can rotate the whole globe in the game)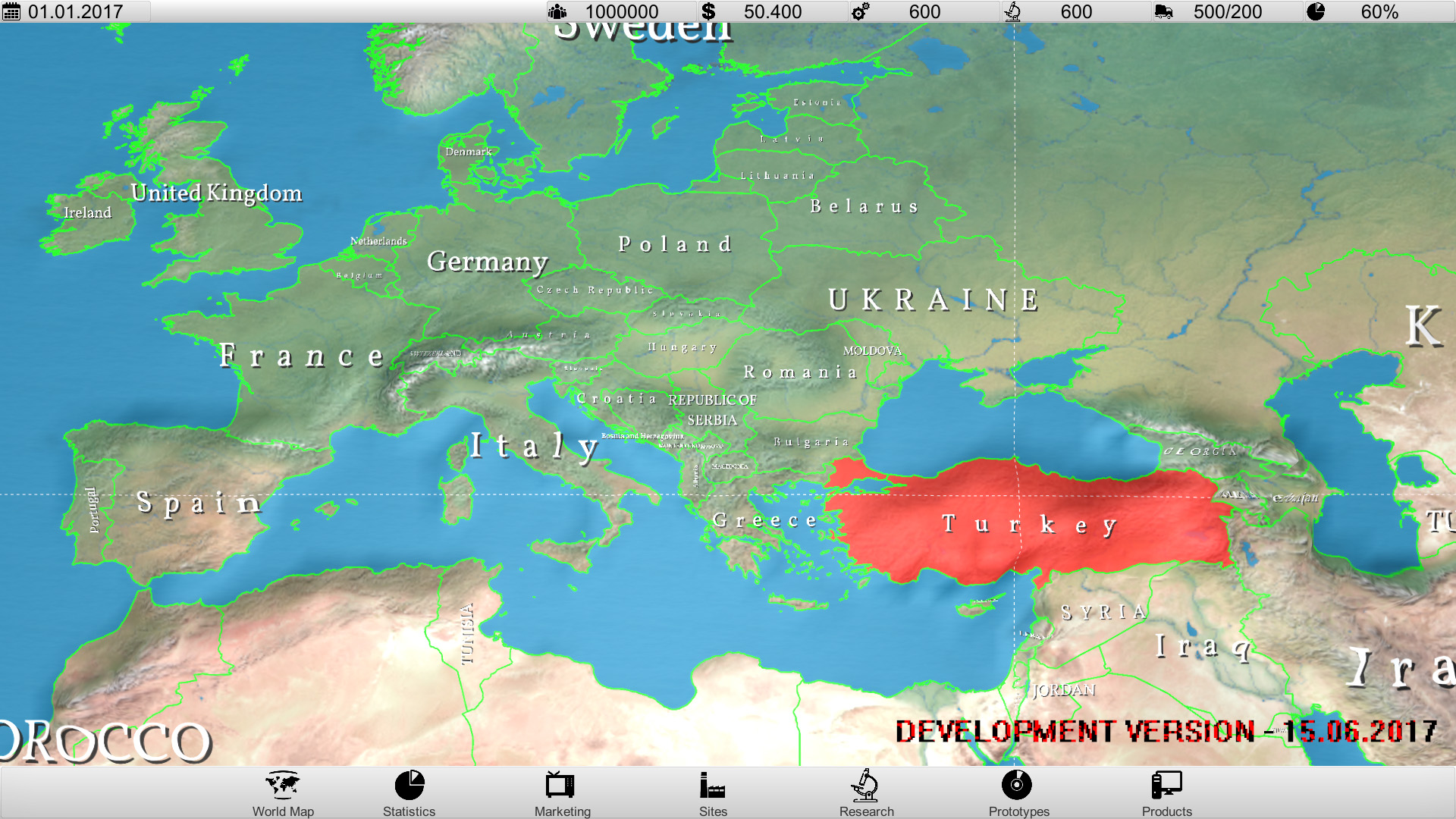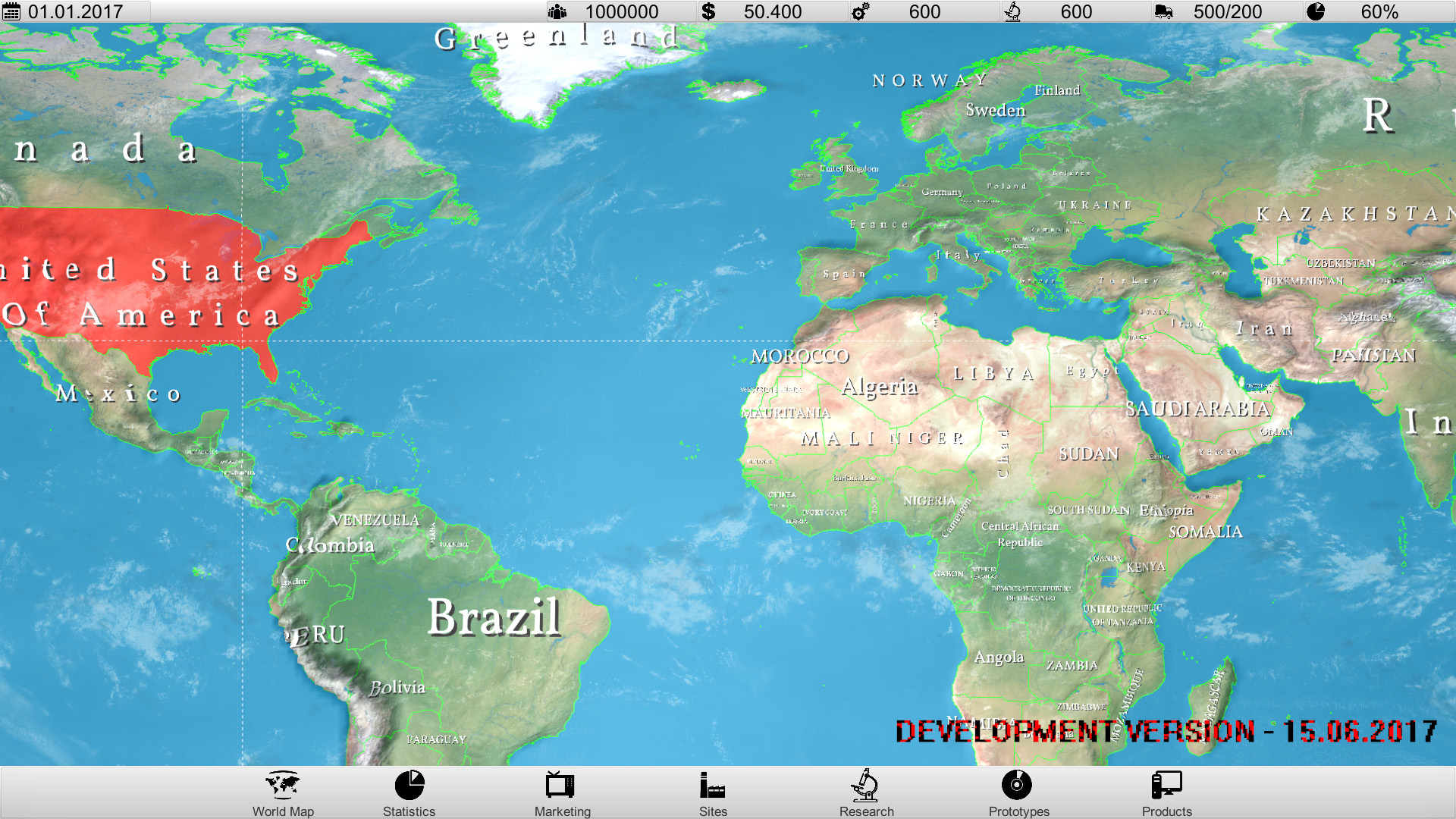 As it should be, you can expand from country to country for "logistic points" and money of course. I was thinking about building into the game the Soviet (the Iron Curtain) era and country border changes as well, but unfortunately, that will wait for a sequel as well, so in the game, you won't have Yugoslavia or Czechoslovakia for example. Still, it's awesome to see how your Computer Empire grows.
Also, I know how important for you to play with a character that you can relate to, especially when you can start from your own country to rule the market… so I tried to get some diversity in that question. I wish I could implement even more characters. Let me show you some optional computer Emperors for you!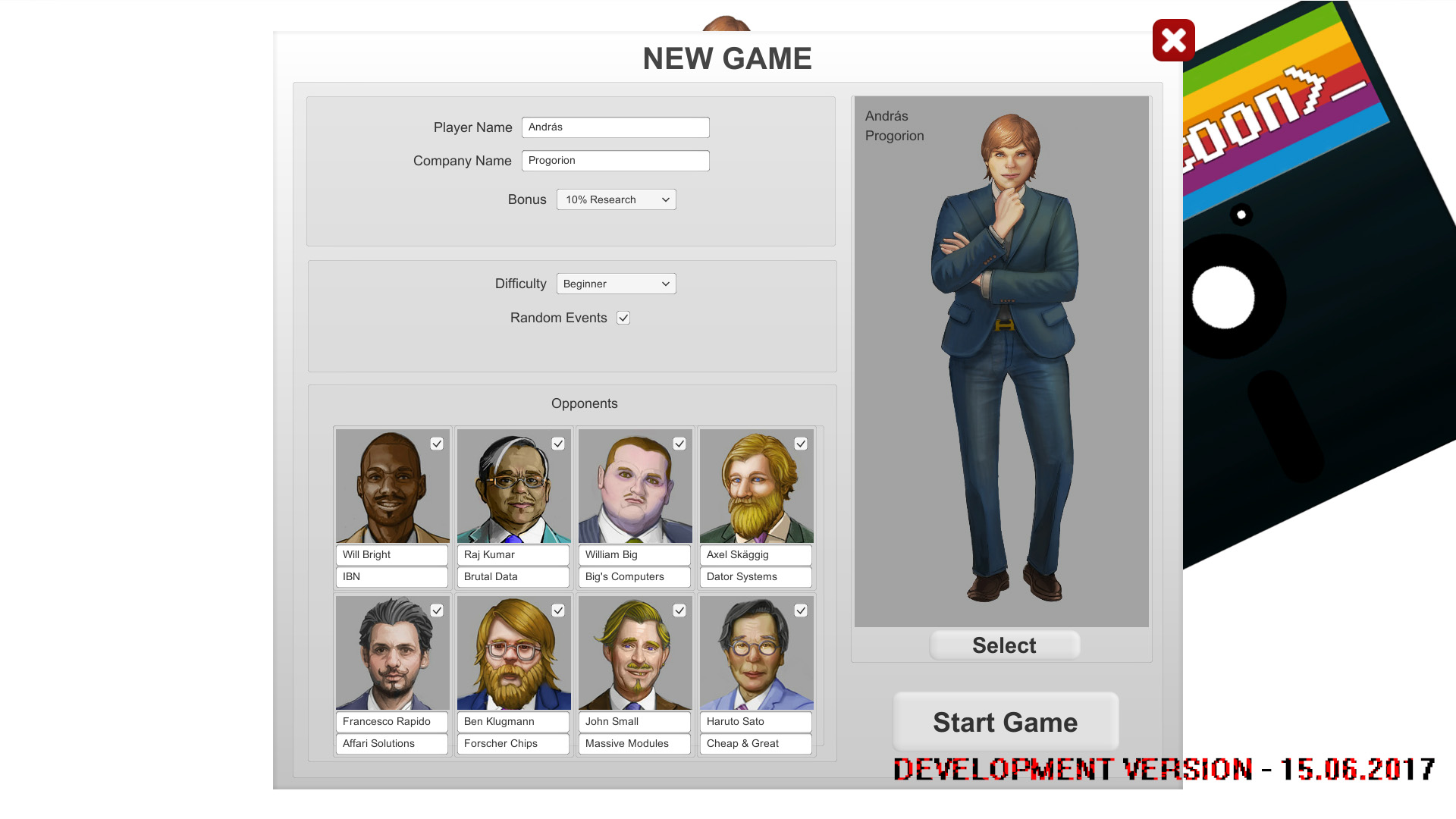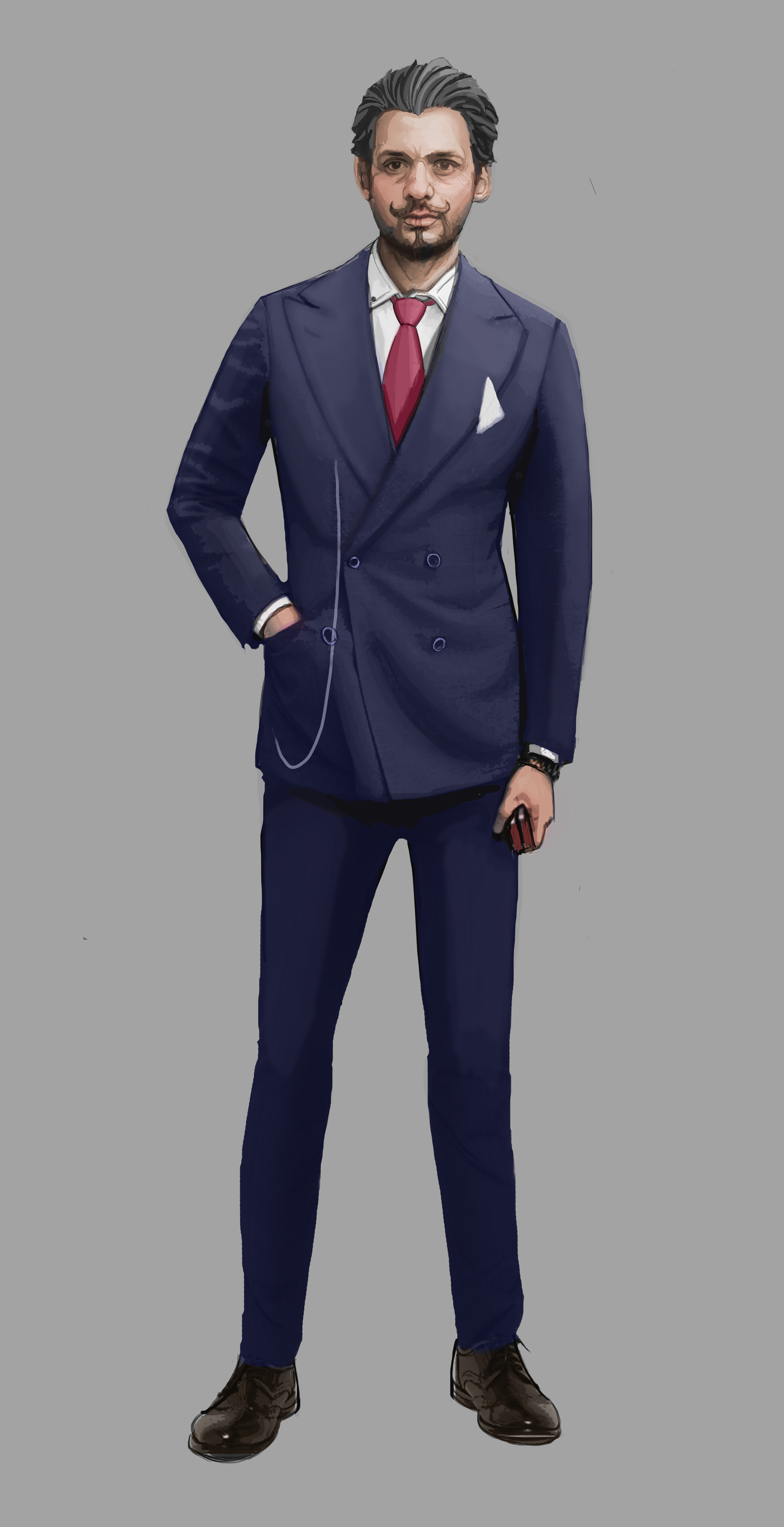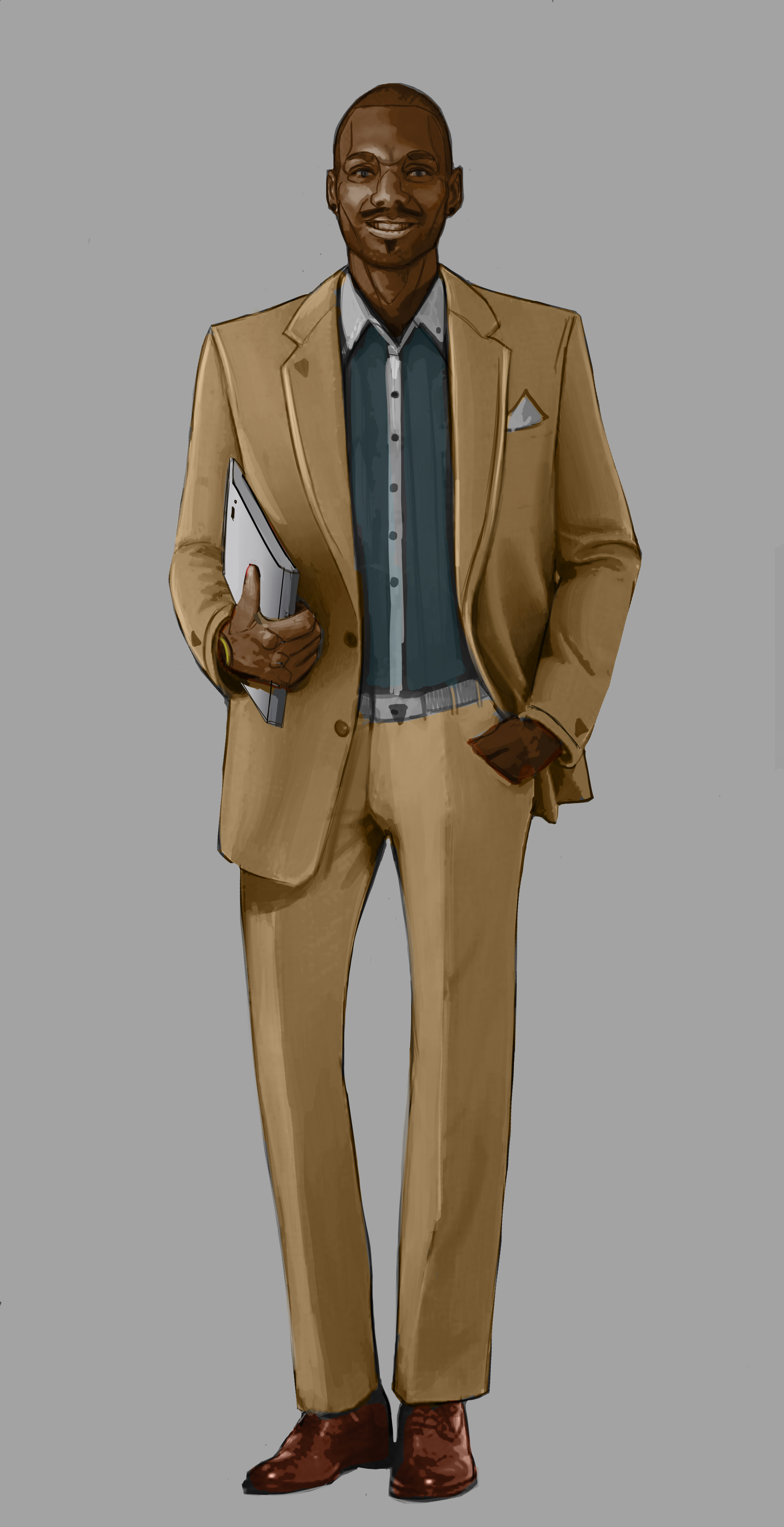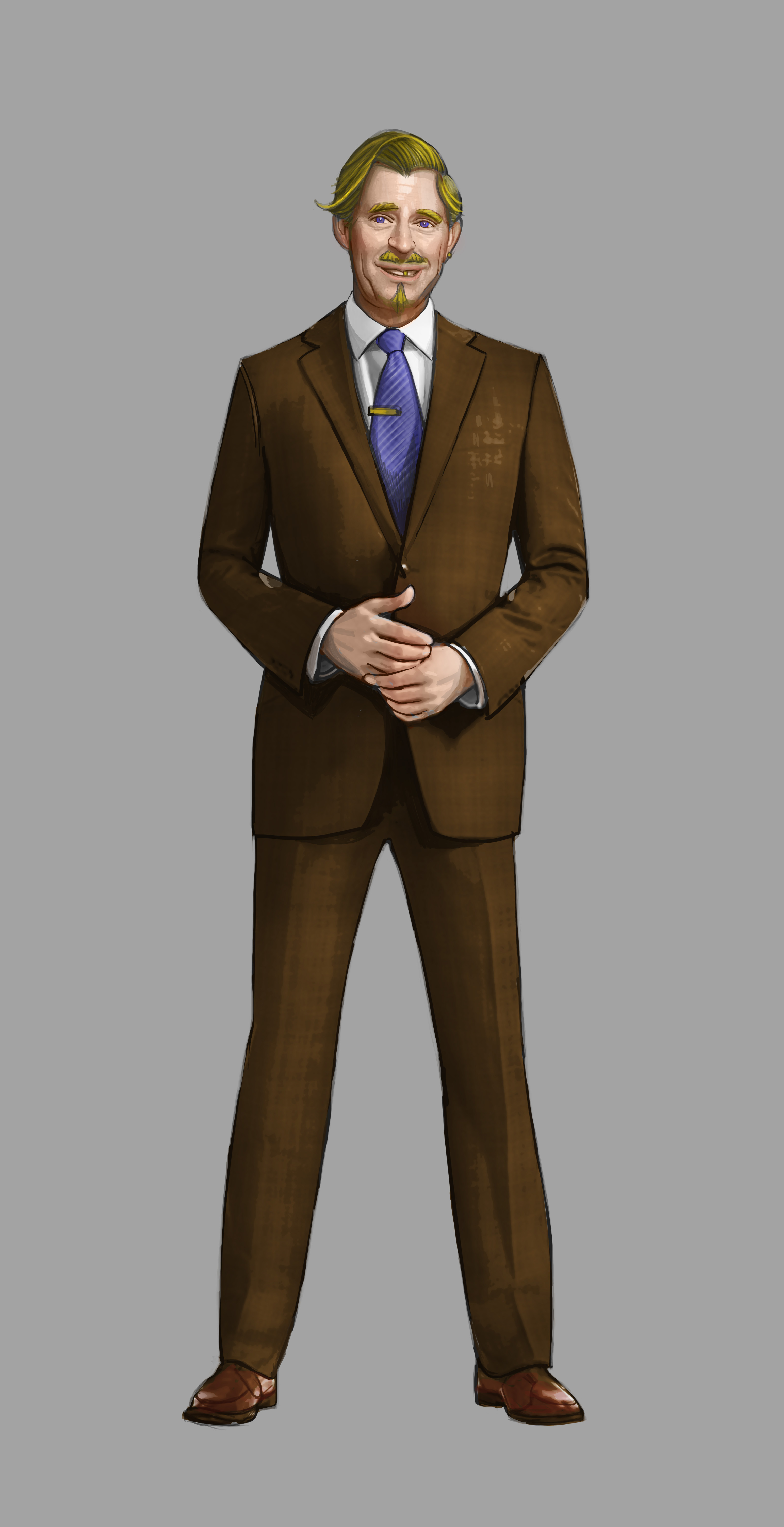 And for being politically correct, and thinking about women players I have a wonderful Empress as well (do you see her nice clothes from the era? :)