Greetings Troopers!
Now that the dust has settled since the release of 1.5 we have seen an influx of brand new players to the mod with many people trying it out and stating that it is one of the best mods they've ever played, with the addition of new maps and gameplay balance tweaks, and of course the addition of singleplayer and co-op gameplay going down a storm.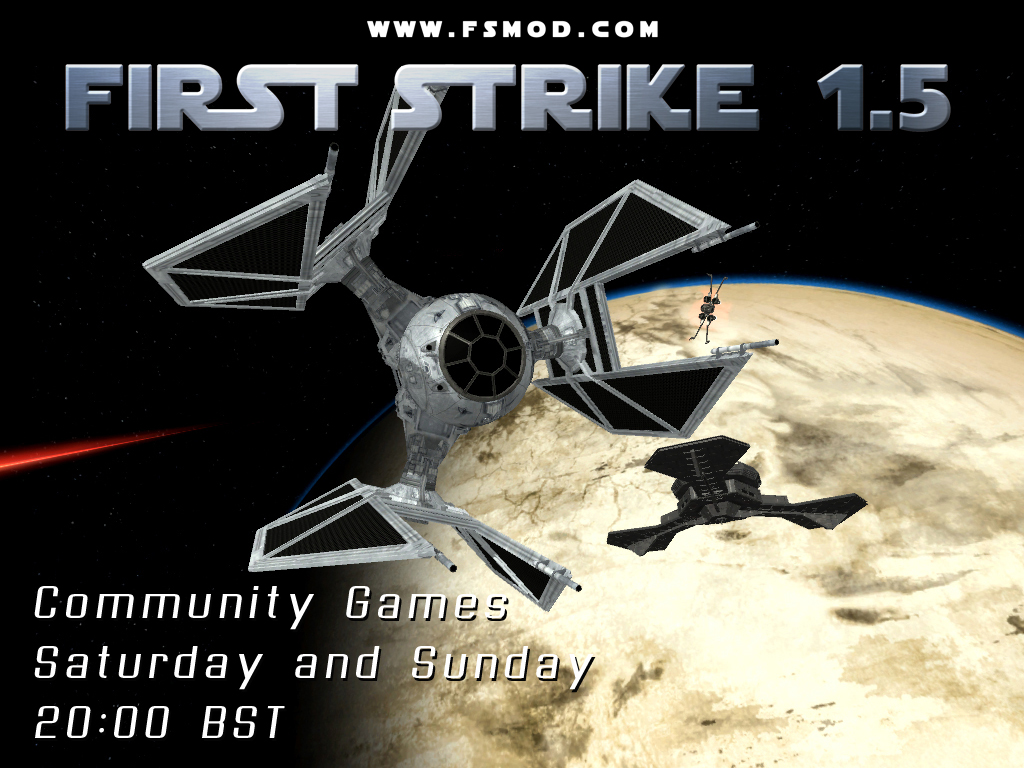 One issue however still remains. When are people on? New players main problem is finding a time when other people are playing so that they can enjoy a well populated game of First Strike.
With that in mind we've thrown up this post to remind you and encourage all First Strike players to get on-line this weekend at 20:00 BST (this equals GMT+1 which converts to 19:00 GMT, 21:00 CET, 14:00 EST, 12:00 PST ) for the Community Games held on Saturdays & Sundays at this time, this coming weekend, and all weekends to come. Lets get some good numbers on this weekend and show what this mod is really capable of.
This event will take place on the Black Intel server.
See you out there.