The golden coin has been downloaded more then 2000 times!!! That's really awesome for this work in progress versions. Finally the new v0.300 is knocking on the door ;-). The main feature of v0.300 will be the improved graphics. There are a lot of new textures and the new grass settings are really looking great:
That means that you will need more performance from you pc in order to play without slow downs. A part from the graphics there will finally be a fantastic third person view!!! There will be a combat mode and a travel mode. In the first one you will see in first person, so you can take better the target. In the second one you will se the game with third person view and you will also move faster then in the combat mode: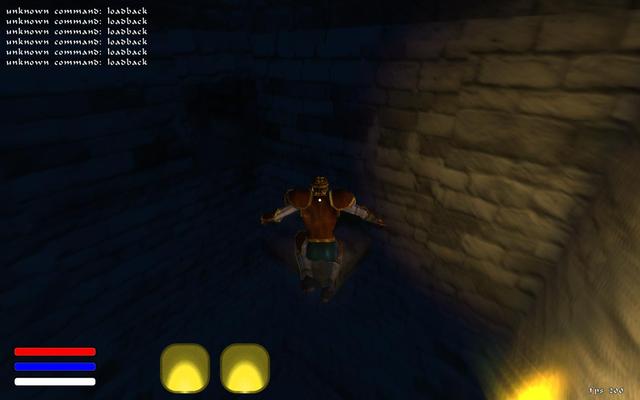 There are a lot of new gameplay features: now you can grill meat and fish at the fire for example and open barrels. Everything is sound animated. And more animations will come in the future. The main menu will also be animated. Here is an already old video from the main menu:
There will also be a completely new hud (unfortunately not displayed in the images) and a brand new beta save function that saves the level of the player, the experience, and much more.
The change-log is the biggest ever made for TGC and It would require days to talk about every new feature and bug fix. It will be available the day before the release on the official homepage: Thegoldencoin.do.am. The dialogs are completely rewritten and a lot of bugs fixed. And more, and more, and more...
Check also out the new fanpack for extra screenshots and elements: Moddb.com
You will fell in the world of Arnaria soon...