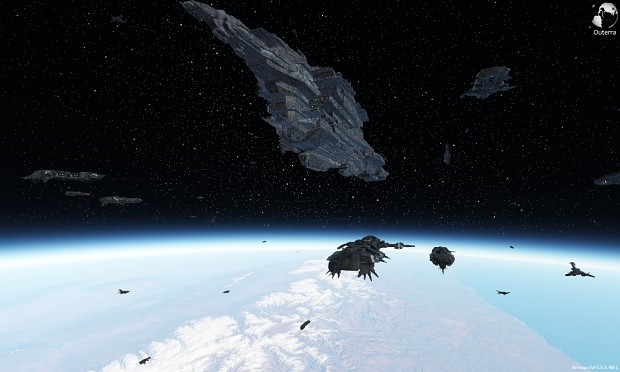 This Caldari fleet in orbit above Chile is actually quite small by EVE standards. At the moment the engine can sustain hundreds, possibly thousands, of objects and fleet battles in the final version will be as big as my computer can handle. Fleets will also have formations and structure instead of ships being randomly placed like above.
As we wait for the weapons API to be developed I thought I'd show you a representation of the weapon capabilities.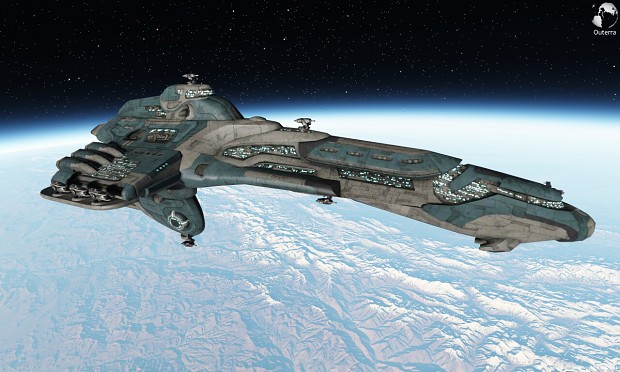 A single Thorax class cruiser confronts the fleet. Like 95% of all the ships in the game it carries a mix of short range and long range weapons, with the choice between two loadouts that favours one range type over the other.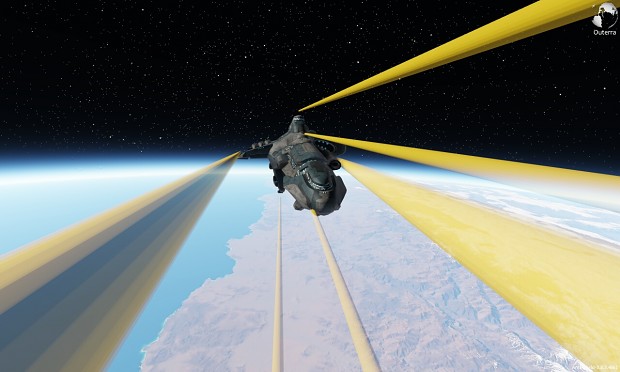 I added translucent yellow cones to the barrels of the weapons, with the lengths representing the weapon's maximum range and the width its cone of fire. Weapon projectiles, typically only a few meters wide, will travel in a straight line at any angle from its emitter that lies within the confines of the cone. This means if the entirety of the cone's base is intersecting with a ship's hull it has a 100% chance of hitting it.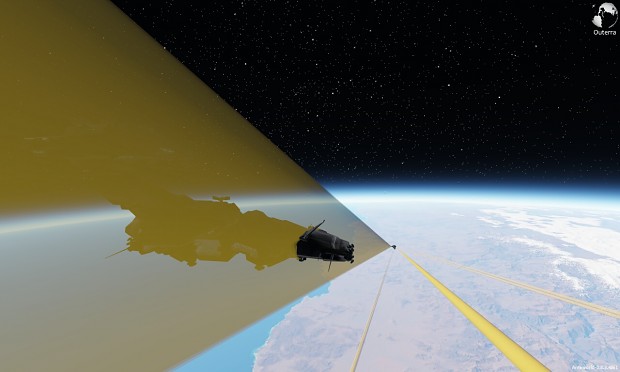 As you can see in the images, some areas of the cone do not intersect with the enemy ships at all. This should help atmosphere immensely with balls of energy and streams of tracer rounds making close calls with your hull as you manoeuvre through battle. It also makes the distance from your target an important factor.