Hey all,
Last week we pushed our first major patch to the Steam version of the game. There is now support for other languages and anti-aliasing, which I feel looks quite nice - in fact I haven't turned it off since Rob implemented it except to make this comparison shot: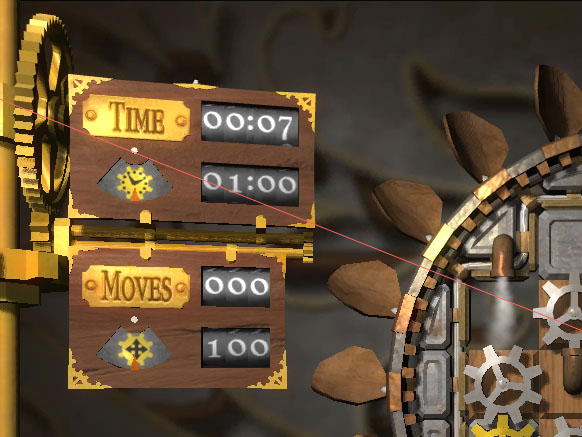 Dunno why we waited til now to add it. ;)
As for languages they will be released as downloadable packs once the translations are done (and I think will be automatically localized when you buy the game), but for now every version of Cogs ships with...wait for it...lolcat support.
Yes, you now have the ability to, should you so choose, cheezburger your way through all 50 levels. The pack was included in the patch so if you have Cogs all you need to do is press "more" on the options screen and it should already be available.
Full changelist for Version 1.1:
2x and 4x antialiasing added to the options screen
In-game language selection on an expanded options screen
LOLspeak language pack
Fixed a shader bug on borderline hardware
Added a "NoShaders" cheat code for low-end hardware
Improved language support
Improved error logging to log.txt
Lastly, if you'll be at E3 this week be sure to stop and say hi! Rob and I will be showing Cogs at the Indiecade booth #652 in the South Hall tuesday - thursday.
--Brendan