The Coda team is proud to announce that Coda, previously available only for PC has gone Beta and is now also available for Playstation 3. Coda features a fully automated self-installer as well as an auto updater. Players who already have a copy of the Coda Alpha should be able to simply run the updater found in the Coda section of the Windows Start Menu. New PC and PS3 players and can get a fresh copy from www.codamod.com/downloads. More detailed instructions on installing the game for PS3 as well as PC can be found in the Coda Wiki.
Playstation 3 support isn't the only change for this Coda release there have also been simple bots added to help new players become accustomed to Coda's gameplay beyond reading the online manual. By popular demand mounted sword combat for the Coda Mule has been added complete with all the normal Coda sword combat mechanics such as stuns, clashes and whiffs. See a screen of this below.
If you experience what appears to be a crash on your first time playing Coda, and you have custom characters install, don't panic. Coda will lock up for a moment while it creates shader files for these characters and then resume once this is complete. You can avoid this delay by moving your custom characters out of the UTGame\Published directory before playing Coda. We understand this sucks and it will be fixed in the next version.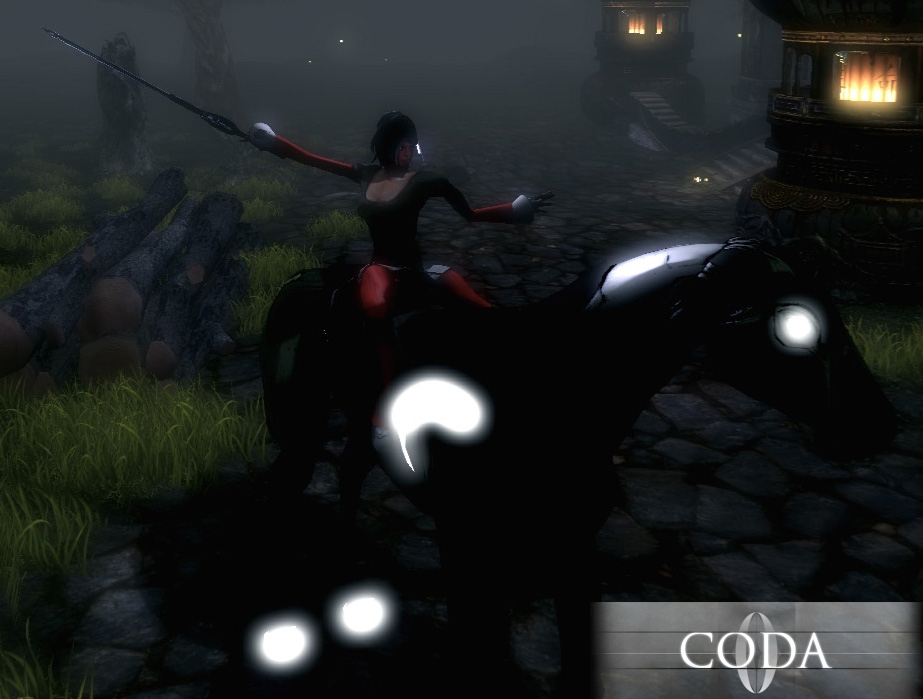 There have also been substancial updates to Coda's elemental swords. Among these is the ability to use Nature to create trees that impede your opponents, a lightning fast dash move using Sky, and reflecting magic thrown at you using Water.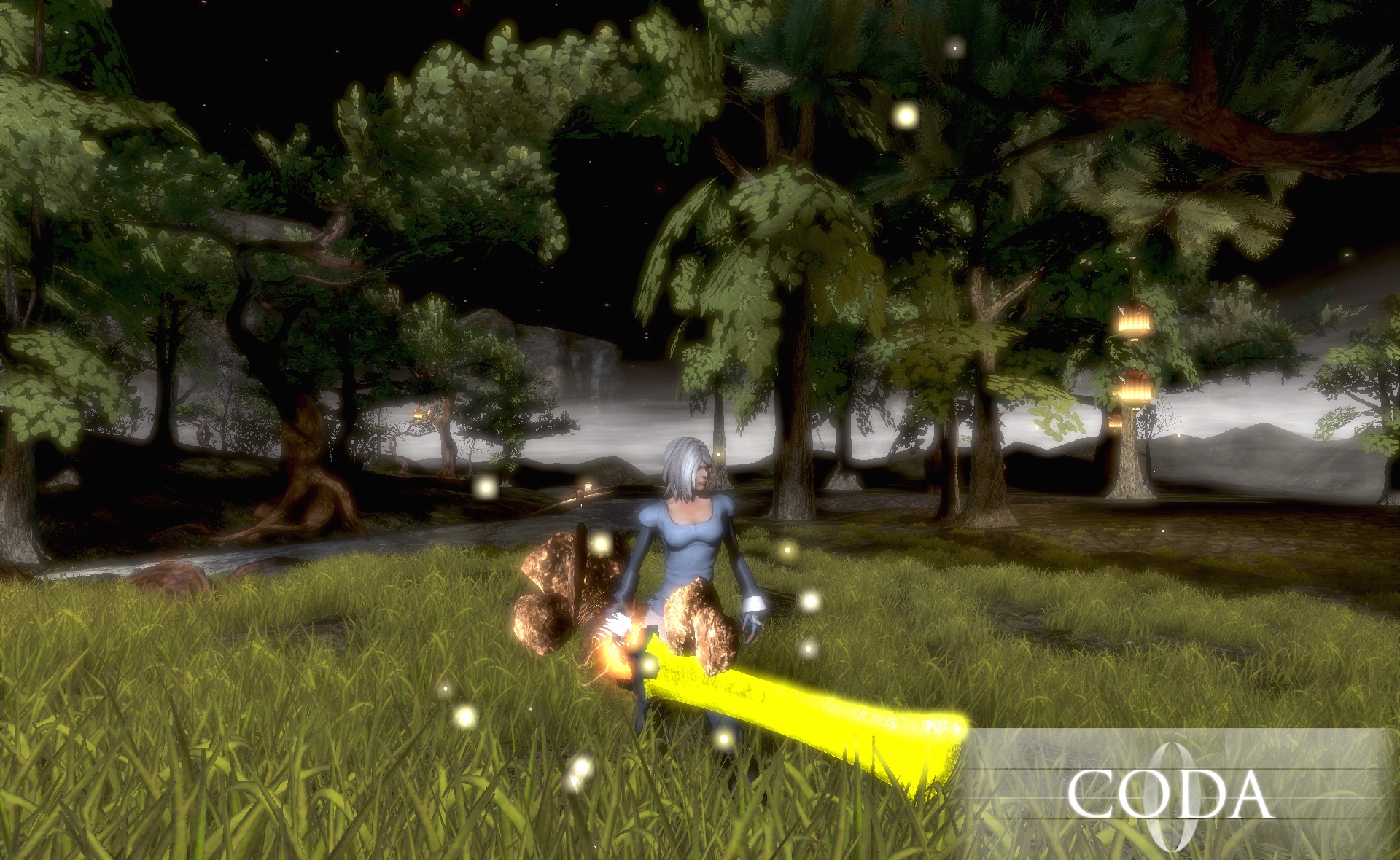 The Coda team would also like to thank Mischa_Silden for offering to provide the Finnish localization included in this latest version of Coda. If you'd like to help with localization for other languages, just email Bowie.
If this isn't enough Coda news for you there is a great post on how to follow Coda's progress more closely over on the Coda Forums.