The Mod Create a new Era for the Regular SWBF2 Maps. For this Time only the the Republic Era. But for all fans of the Galactic Civil war dont worry its in Programming.

(You see the Galactic Civil war in the Era Section but it's not work for 100%)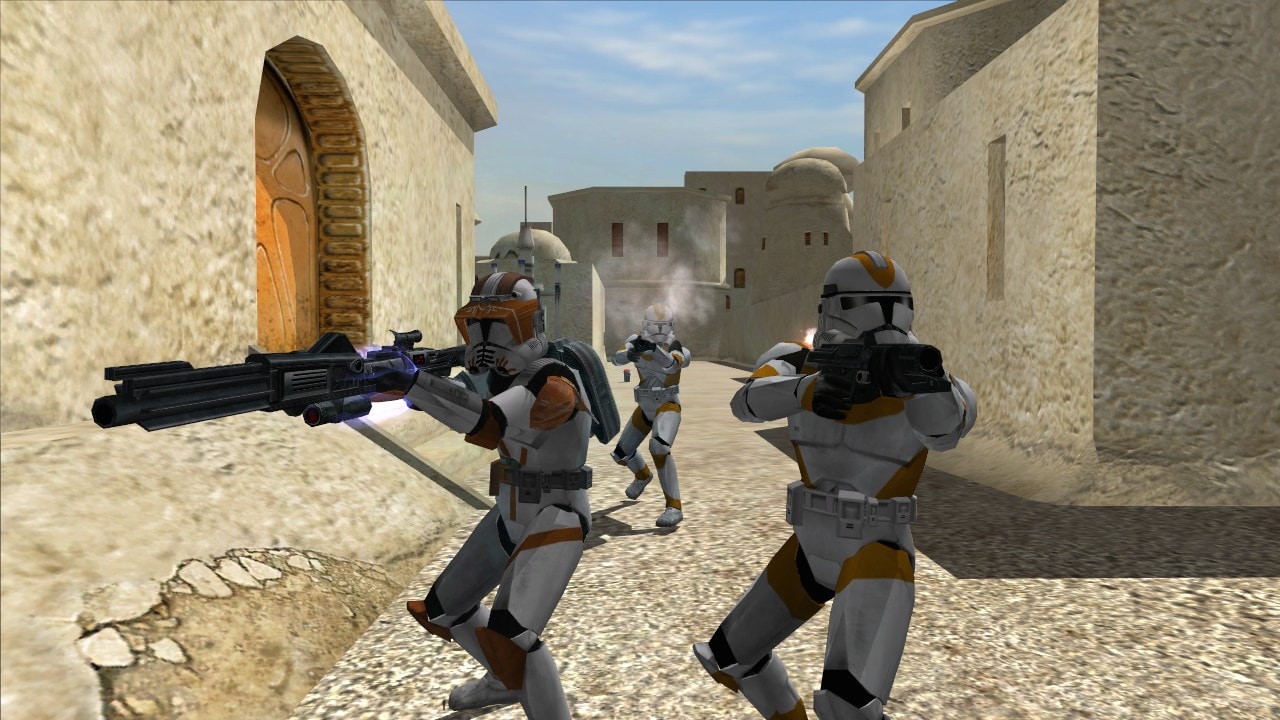 Whats New in this Mod?
In this Mod you have A Randomizer for the Clones and the Droids. In one Battle you play with Comander Cody the 212 Attack Battalion and later you can Play with the 41 Elite Core.
Additionally The Units are complete Reworkt. They have new Weapons and Models you can See it in this Pictues and Lists.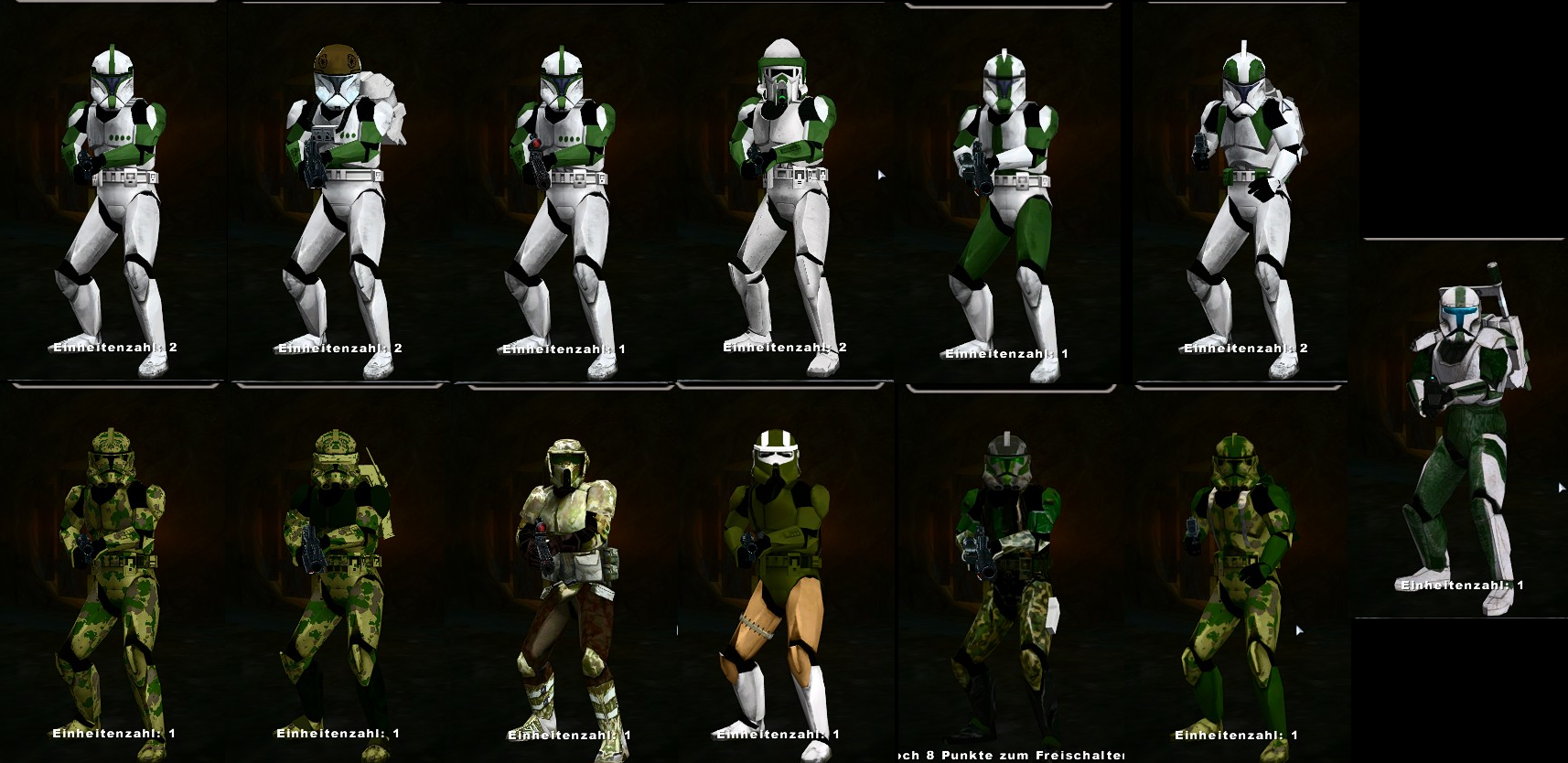 Assault:
Blaster Carabiner
Tri shot
Grenades
Rockeeter:
Blaster Rifle
Rocket Launcher
Mines
Detopacks
Sniper:
Sniper Rifle
Blaster Pistol
Remote Droid
Grenades
Engineer:
Shotgun
Repair Tool
Health/Ammo Pack
Commander:
Award Blaster Rifle
Grenade Launcher
Protection Comand
Life Support
Attack Comand
Auto Turret
Jet Trooper:
Award Pistol
EMP Launcher
Grenades
Commando:
Blaster Rifle
Sniper Rifle
Grenade Launcher
Shadow Trooper:
Elite Shotgun
Timebombs
Fusioncutter
Invisible Function (Bothan Spy)
Flame Trooper:
Flamethrowser
Medipacks/Ammopacks
Grenades
Blaster Pistol
You See the List list is longer then 6 Units. I addet thee extra Units in my Mod for both Sides.
Its the Shadow Trooper, Clone Comamndo and the Flametrooper for the Republic
On the Droid Side you can play additionally with The SuperBattledroid, Maganguard,Crabdroid and Rocketdroid
at last here are More Pictures from the mod.
Galactic Civil war is Comming Soon