Last time I talked about traps used to defeat large monsters. Well now to bring up the issue of co-op and show off the machete concept.
Well first the machete. The previously created dagger was pretty crude and ugly, so I went with the original design of a machete. The concept of the machete was graciously donated, since I can't draw.
I tried to make it more similar to the previous concept but I think I made it uglier. Well you get the idea.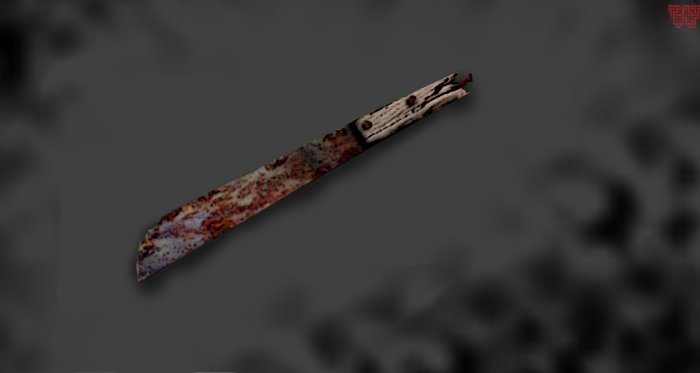 The machete is for desperate last resort situations and shouldn't be used in many other cases. Its not very powerful, but in a close quarters situation and if the enemy is roughly about your size, it will get the job done. It is in considerably good condition.
About co-operative game play:
It would be in good fun to have two players scheming together and creating traps for baddies, but that is not really the way W is headed.
One player, the first player, will be wearing what resembles a ghillie suit assembling traps and fighting off large beasts in a very strange landscape.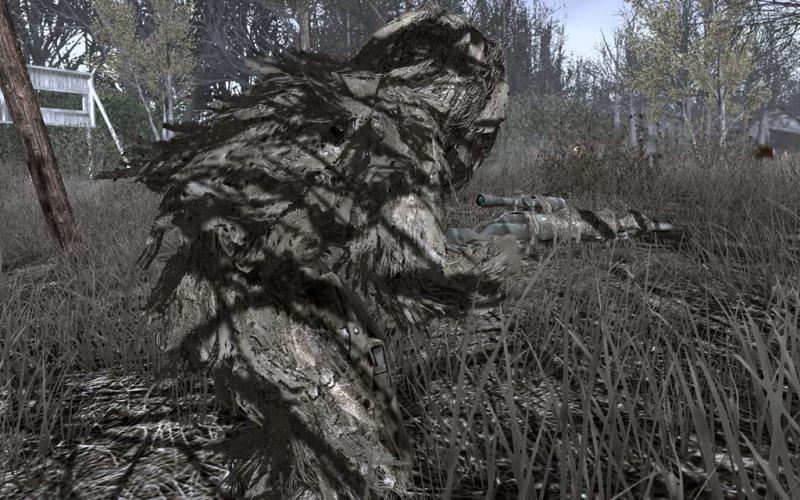 A ghillie suit from Call of Duty: Modern Warfare
The other player, the second player, however will not. The second player will greatly influence the first player in everything that he does but will not fight along side with him or even see him.
He will, however, be in the same location as the first player.
That sounds more and more like a riddle so I'll leave it like that and explain what I mean in the next news post. I kind of like being vague.
Comments are appreciated!