Clones is a puzzle and real time strategy game that was inspired by Lemmings but introduces internet multiplayer, many game modes, player rankings, and of course, a built in level editor (with package installer/creator) for modders. Nearly every aspect of the game was originally designed with multiplayer in mind (from the game mechanics, game features, and the game engine), and then we expanded the game to include a challenging singleplayer puzzle experience.
For those of you who want to get a glimpse of some of the gameplay, you can check out our youtube channel or check out the videos/screenshots on this site.
One of the core design goals of the game is to make it really easy for people to create their own levels/puzzles and share them with others. The fully featured level editor is built into the game itself and it will allow players to create their own custom mods to the game. The editor can be used to create entire map sets that can then be loaded onto the clones planet. Furthermore, you will be able to create a "package" that can then be used to upload to the official ClonesGame.com site where your creation can be easily shared with others.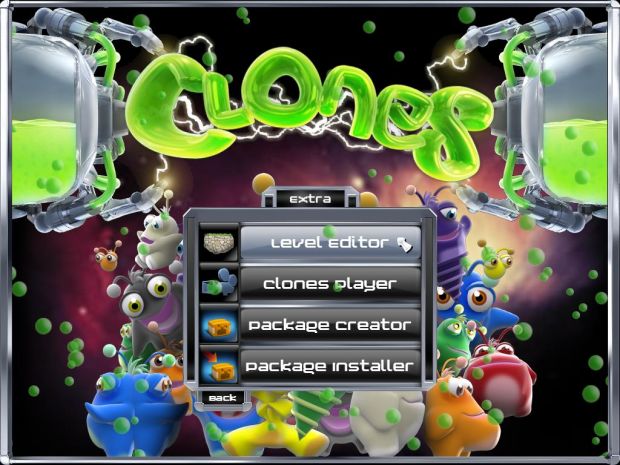 We are a small team and the game is still in development (but will be ready sometime this year). We are really excited to see what the community will/can do with the tools provided in the game when it's released. We'll be posting more articles in the weeks ahead, so stay tuned!
--
Tom Kaminski