Some creative output of our pre level design phase are our game characters. We'd like to throw in some renders for the community to judge.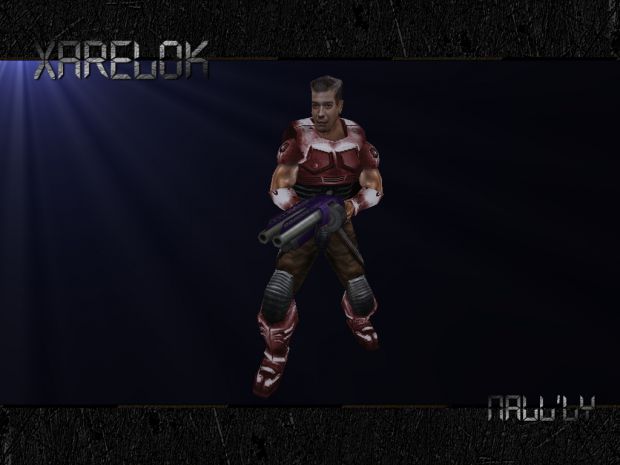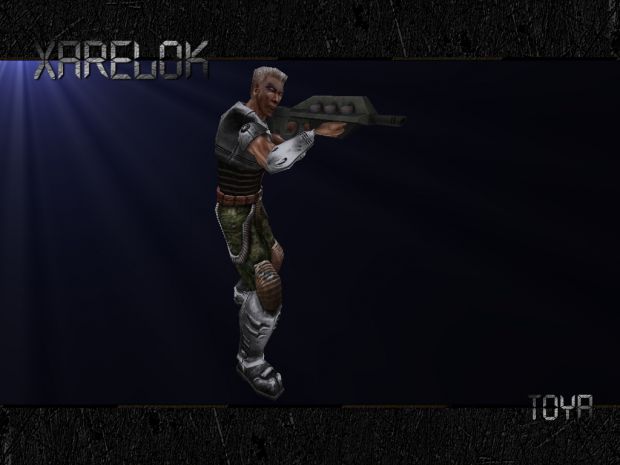 We're not saying we would have created the outward appearances from scratch, you may recognize we're using sci-fi character meshes delivered with FPSC. The reason is simply our skills are not good enough (yet, meaning probably for this game being our first title) to create our own full character models. However, we re-textured the models to adapt them for Xarelok.
Brief Descriptions
Here is some background information we have drawn about the heroes of the game.
Nall'Ly
He is leading the small rebel group against the oppressive Worrajug Empire. He was sent to the Gor Rugi mining colony as a punishment for revolting against the authorities during a military mass arrestment on his home planet Thal. Nall'Ly was previously not meant to be arrested in that operation, but his protest against the arrestments has brought him years in the mines. But that will soon be over.
Seraph
Although she had her doubts about the rising dominion, she had no reason for rebellion against the Empire until the war against an alien species forced the Empire to send more people into the mines in order to gather more resources against the enemy. Seraph lost her job, her friends, her familiy, her future. And since then, she's being forced to work in the mines.
Toya
The law of Gor Rugi. And some more mining colonies. Commanding one of the most important space stations of the Empire, he's got some real power at hand. When he was twelve years old, he had to witness the killing of his father by space pirates capturing the civil space freighter they were on. This made him believe in the need of rules and the danger that rises from people revolting against them, and gave him strength and will to make a carreer in the Worrajug Security.
Security Guards
The heart of Worrajug Mining. They are payed well for obeying without asking questions. Most of them know it's better to be on this site of the system than on the other. But days are more difficult since the war came - before this threat, it was an easy job: Good payment for pinching lazy miners. Gor Rugi is one of the last places that still keep this comfortable working conditions alive.
New Web Presence
Last but not least, we're proud to say we've got an overall new website and forum design. So come on and give us a visit, a comment, a hug - whatever you think it might support us!