Hello ModDB!
Me and psyk are exited to put our next mod for Cortex Command on Mod DB!
im adding it here, as with my last mod because i feel cortex command is grossly under-represented on ModDB, when there is a whole world of modifications for it, the mods are the reason i bought it in the firstplace!
What is CC-MW2?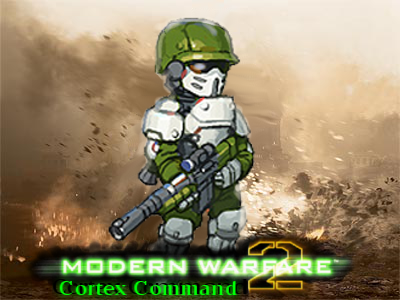 is probably what you are asking yourself right now, well its pretty simple its some of the weapons from MW2, created in cortex command. Our main objectives were to make sure none of the weapons were overpowered and that the game was still challenging while playing with them
the mod is already out, the current version is the Alpha
Get it here!
or on our download page
this version features early versions of about half the weapons planned for the complete mod
here they all are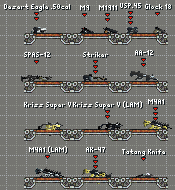 and also 1 of the special weapon customisations which are planned for later releases, Red Dot sights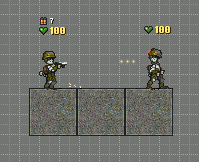 the versions of the weapons found in the game currently were experimental and come the soon new release of a version you will see huge changes in balance aswell as many more guns!
Was that "soon new release" i heard?
well yes it was, though we arent revealing much about this yet!
we are currently still adding things and polishing the new stuff we added in
and it wont be out untill everything we want in is done and we are happy with it!
But weren't you both dead?
we have been dead for half a year due to exams and lack of motivation
anyone who remembers us may have noticed a certain post on the forum saying that we are dead but..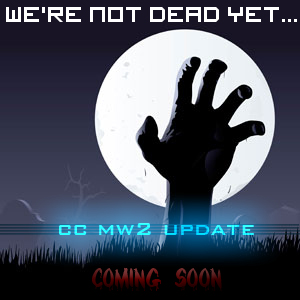 thats pretty much it for this news post, wanna hear about future updates or keep an eye out for the release of that new version, why not track us?