Well I'm sure everyone has noticed we've been 'very' quiet lately. Its not that we haven't been working, its simply because our team has become drastically smaller since our last rut. With the prop modeler quite busy, the GFX artists and mapper taking finals, and me looking for a job, things look quite slow. Hopefully in a couple of weeks things will return to the normal pace and more will get done. We'll also be barraging the community with help wanted requests.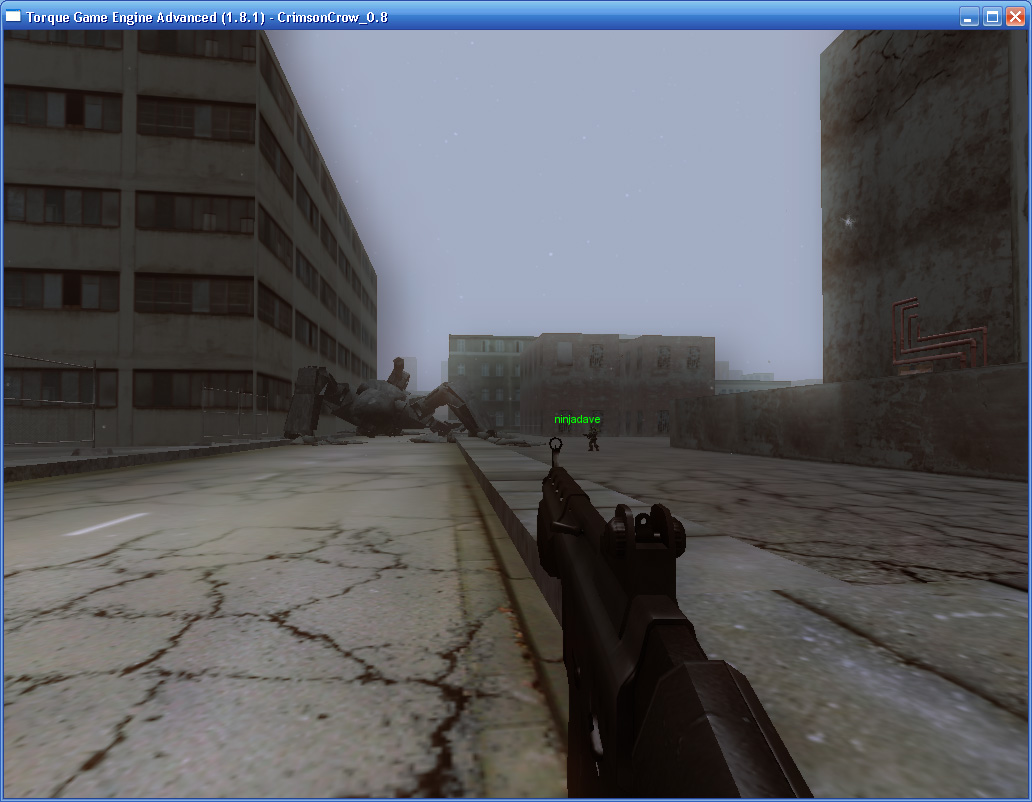 Internet play (The screenshot is more of a rough play though, and doesn't show much off. Yes, I normal mapped the weapon now. Its much shiner.)
In a conversation me and the mapper had, it turns out I've done some very poor work with PR.
Back in March we announced an 'episode-1'. Well a few weeks after modeling, beginning voice work, and fully finishing up the script, we suddenly felt it was 'not' in our best interest to release this map. The map was, in fact, quite boring. We thought that a slow paced beginning episode would get players into the setting. It seemed it worked against us.
We are still aiming for Episodic style releases, and the only thing thats really holding us back from a release is the character models/animations. So far, we have 'one' major map planned. (The map you have been seeing, Gull City.) We intended to polish this single map up quite a bit and release the alpha build as a single map, but once again, we felt this was a poor choice.
Aside from this map, the mapper has recently concepted more maps for the initial build. I'm not going to say any details on the upcoming map(s), but I can say each will have a very different playstyle thanks to...stuff. Really though, its a secret.
Very recently, I've completely retyped up Cc's design document. I couldn't believe my eyes. We obviously over-thought some areas and thought less of others. For example, we have over 30 main characters (Several already modeled), 27+ weapons (Many of which never made Cc's moddb profile), and a bundle of other characters. More to my surprise, we never concepted the basic classes. More surprising, I don't think we've even been thinking about the class system since October. (Hence why we began creating new concept and placing it on the profile, dispite some users disapproval.)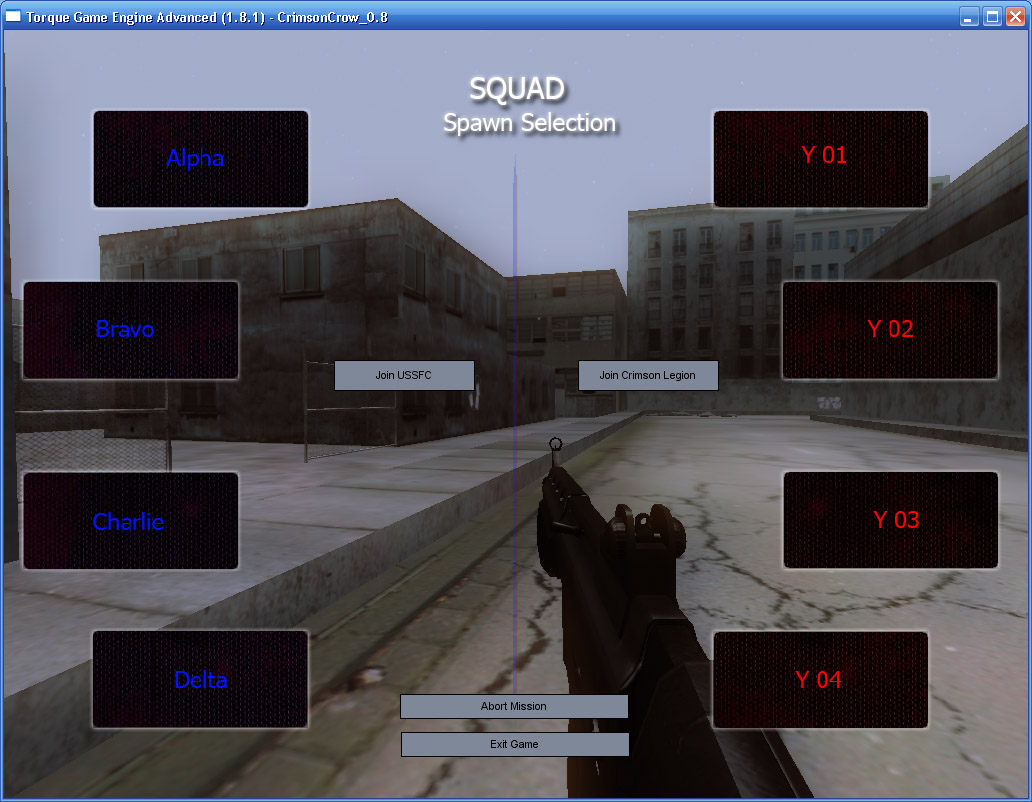 Our new squad selection (Thanks to Ocke!)
Also quite surprising, how many Moddbers have read the Crimson Crow book? (Called 'The Crimson Crow.) I typed up this work in progress book a few months ago, forumlating the setting and getting character's descriptions down. Thanks to some poor PR work, it seems this entire idea was thrown to the side.
So, getting everything back together, I feel its time I did some better PR work.
First off, I'd like to ask the community what you would like to see more of. Really, anything. If we have some suitable material to show, we'll place it up as soon as possible.
Until then, I do have a few art assets to show. I hope it holds you over until our next 'real' update. :)
Thanks for reading. :) If you didn't know already, we do have a forum here on Moddb. (Only a tab away!) If you have questions, you can ask them here or on the forum.