I have some good news! The first section of the storyline has been written up, and more stuff is under way. Starting off, I'd like for everyone to see Carrie.
Carrie is a classic bolt action rifle based off of the FR F2, M1 Garand, and several other influences.
After seeing the first wave of comments, the rubber section on the scope will be removed and the scope will be smaller overall.

The second piece of information is the Release Early, Release Often (RERO) plan.
Instead of spending months trying to create a release thats supposed to blow everyone away, having smaller shorter releases would help everyone heavily (constructively) critique this project. Since plans in the making are a little outside the box, some remarks on progress would help shape the game towards the better.
Here is a little section of the story, just as a teaser. It doesn't really explain anything but I really wanted to let everyone know I do have a story written somewhere.

Last but not least, the next enemy for everyone to see is the Creeler. They might look slow, but these guys group up and have a pretty thick carapace. Oh, and don't touch their feelers!
The creature was based off of a cave centipede, and is intended to be creepy. Not really scary like a lot of the comments may say. But if it is scary, so be it.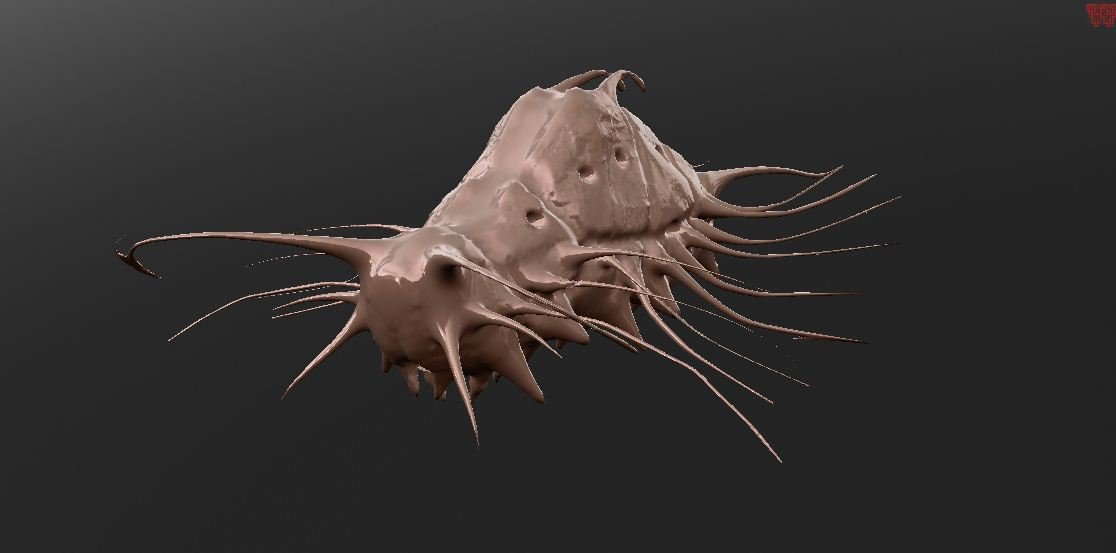 Last but not least, no ones figured out the co-operative plans yet.
I'll scrap together some code and models and see if I can make more sense out of it, and then fully explain how the system works.
Go ahead and comment or critique. (Constructively.)