Hello world!
I'll starting right away with our introduction. Our names are Jack5500 (myself), Dasad233, E1sblade and we represent the core members of the Mapping Contest group.What we do is written in the discription, so I'll start right away with the current ongoing contest.
Reference art: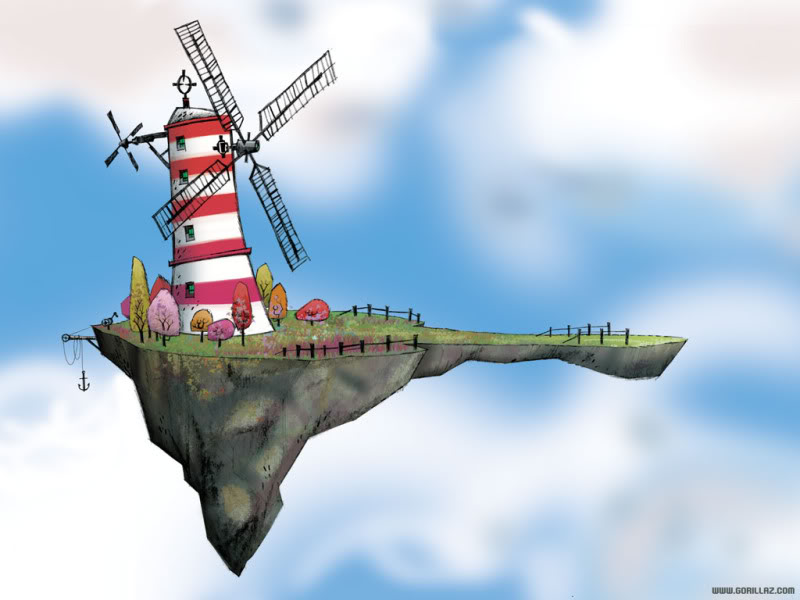 Description:
As you can clearly see within the image above, the topic is a flying island from the Gorillaz.
The task is to reproduce the image in the shape of the island including the windmill, the cable anchor thingy, the tree, the fences and the textures.
Whoever has the closest map to the image will win.
The skybox is a plus but not a necessary detail. The map must be playable, so look forward to some cool little maps.
Rules:
1.The rules are set by the host before the Contest start
2.Contest Topic is chosen democratic by the whole crew
3.Mapping must be done with the Source SDK and playable with a Source Engine game
4.An Article about the progression of each member must be posted by each member every weekend
5.Stealing or copying from other members will result a permanent nutkick
6.Media should be posted to Moddb at least once a week
Judgement:
The judgement is done by the members of the community (meaning you!), by giving a score from 1-10 for Graphics, Reference and Playability.
Thats mainly it.