Hey guys,
New week has come and as always I want to share some news. We have started to build cities and one of the first major building we created was... of course Capitol! (ok, not a surprise as you have read this in header)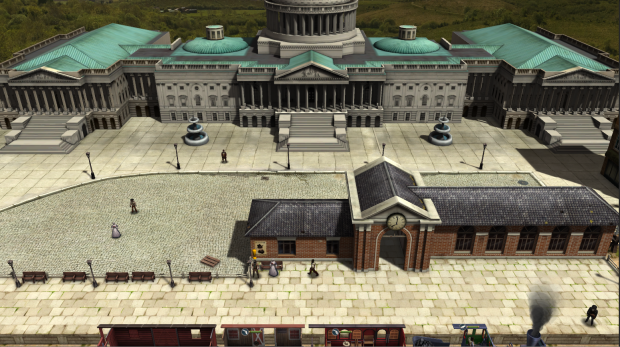 It's so big that it's hard to see whole Capitol.
We want to add as much famous buildings in cities as it is possible for our small team. I don't know how much of them will be in release, but at least a couple of famous buildings I can promise.
New train
We finished a new a locomotive – Chicago Pioneer!
Pioneer is the name of the first railroad locomotive to operate in Chicago, Illinois. It was built in 1837 by Baldwin Locomotive Works for the Utica and Schenectady Railroad (U&S) in New York. The locomotive arrived in Chicago by schooner on October 10, 1848, and it pulled the first train westbound out of the city on October 25, 1848. (Thank you Wikipedia!)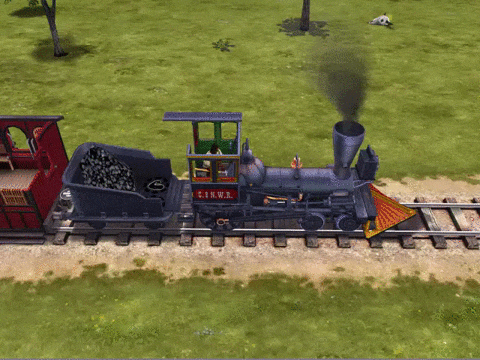 This locomotive can pull much more carriages than De Witt Clinton or John Bull. It has higher speed, bigger armour, so believe me - it's much better locomotive. You will love it!
New bandit
I start to introduce bandits that will try to steal your cargo from a train. I don't know why they are doing so, but that can break your contracts on cargo delivery. That's why it's always good to know your opponents better.
Tracy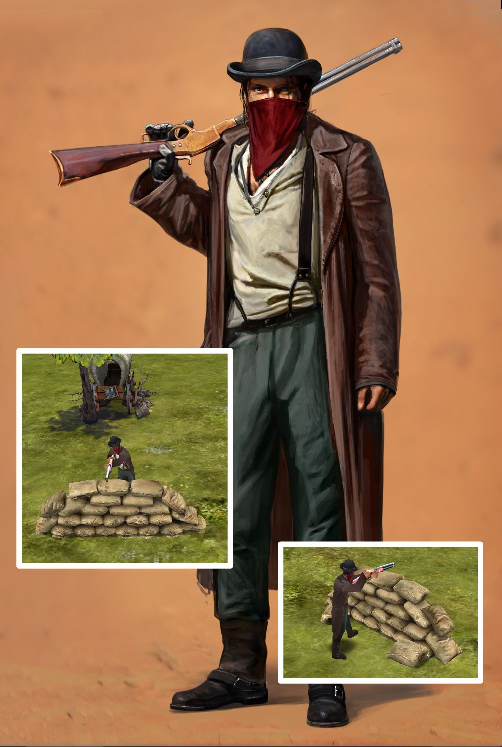 He is not a young guy anymore. It seems Tracy had a difficult childhood. I think so, because why then does he started to robber trains? Anyway he has a rifle to shoot long distances. That is why he prefers to hide in shelters far away from a train and shoot from a distance…really annoying.
That's all folks, see ya next time!
Twitter.com
Facebook.com
Bountytrain.com