Latest updates of Book of Demons, our Hack & Slash game in Early Access stage, brings support for community translations. We're looking for volunteers eager to help us bring the game to non-English speaking audiences, so all of you who always wanted to buy the game and play it in your native language - the wait is almost over!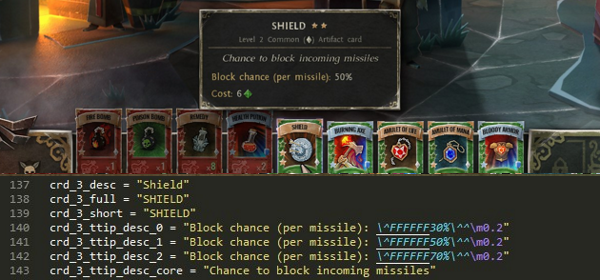 ---
Just a few days after the Community Translation update went live on Steam we already have some great community translators working on texts. We are happy to announce that thanks to them you will be able to play Book of Demons in Simplified Chinese, German, French, Spanish and Russian in the near future!
You can track the state of every translation on Steam via Community Translation subforum Community Translation subforum. Every language has its own thread in which Community Translators share their progresses and can gather in groups to translate the game even faster.
Since the game can be translated to hundreds of languages from around the world (even non-pIqaD Klingon), we expect that there will be even more languages added in the future, so stay tuned and observe Steam forums! If you are eager to see the game in your language, you can also request a translation there.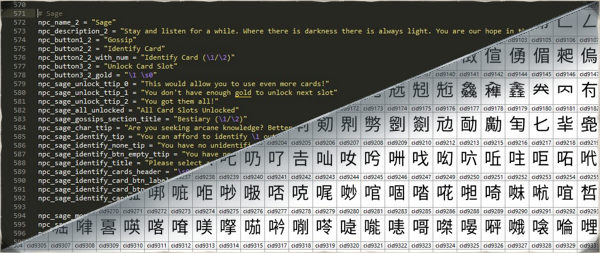 The default fonts used in Book of Demons support a number of languages based on the Latin script (see their list in Grisly Details section here - Steamcommunity.com). However, our developers did an awesome job and prepared a vector megafont which supports hundreds of other languages from around the world. The megafont is based mostly on Noto Sans by Google and it supports also the Cyrillic script, Greek, Korean, Japanese, Nepali to name just a few. The game automatically switches between the default (bitmap) fonts and the megafont (true type font) when it detects characters that are not included in the default set, so you do not need to worry about changing fonts manually in the game files.
For your convenience, translations which will be hailed as the best will be put into the game as official translations and their creators (or groups of creators) will be immortalized in a noble place among developers and supporters in credits!
Everyone is welcome! For those who are interested in translating we have created the tutorial on Steam to help them in their work with texts. See the guide here.
For those who want to play the game now and use translations still in progress - see the guide here.

---
The call of the great adventure finally brought Rogue to the test branch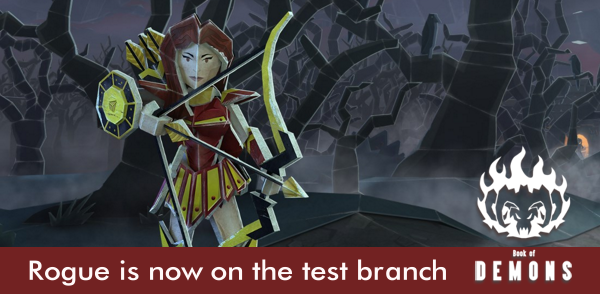 She is smart, cunning and very, very dangerous... She has carefuly sharpened her Claws and gathered the deadliest arrows in her whole arsenal to fight evil enemies on her way to the Town.

We are happy to introduce the Rogue to you, and hordes of hell to her bow and dagger. We also wish you good luck in convincing her to stop shooting at anything that moves...
The Rogue is meant to be a ranged class, but when she is encircled, she quickly switches to a dangerous melee style and attacks those in her reach. The Rogue comes along with 16 totally new cards and even more magical variants. The new deck consists of 4 types of magic arrows that apply various penalties, 5 new artifacts that support her unique fighting style and 7 unique and mostly offensive spells.
For now, the class is available only on the public test branch for all of those who posses the full version of the game and will be added to the main branch in the next big update. We will be happy to hear all your opinions about the new class!
Here is a short instruction on how to join our public test branch.
---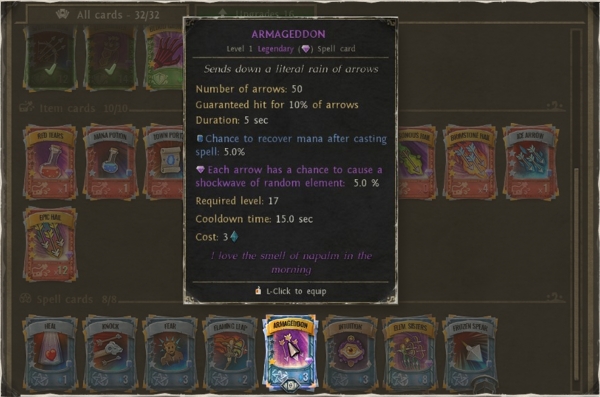 ---