Recently my game Boïnihi was announced by The Icehouse collective, and Adventure Gamers (read article). The game is currently in development and should release soon. It's a short game that I try to create in a limited amount of time (1 month of development, to which I will add time for Beta-Test, and the production of an animated short film for the opening of the game).
Boïnihi: The K'i Codex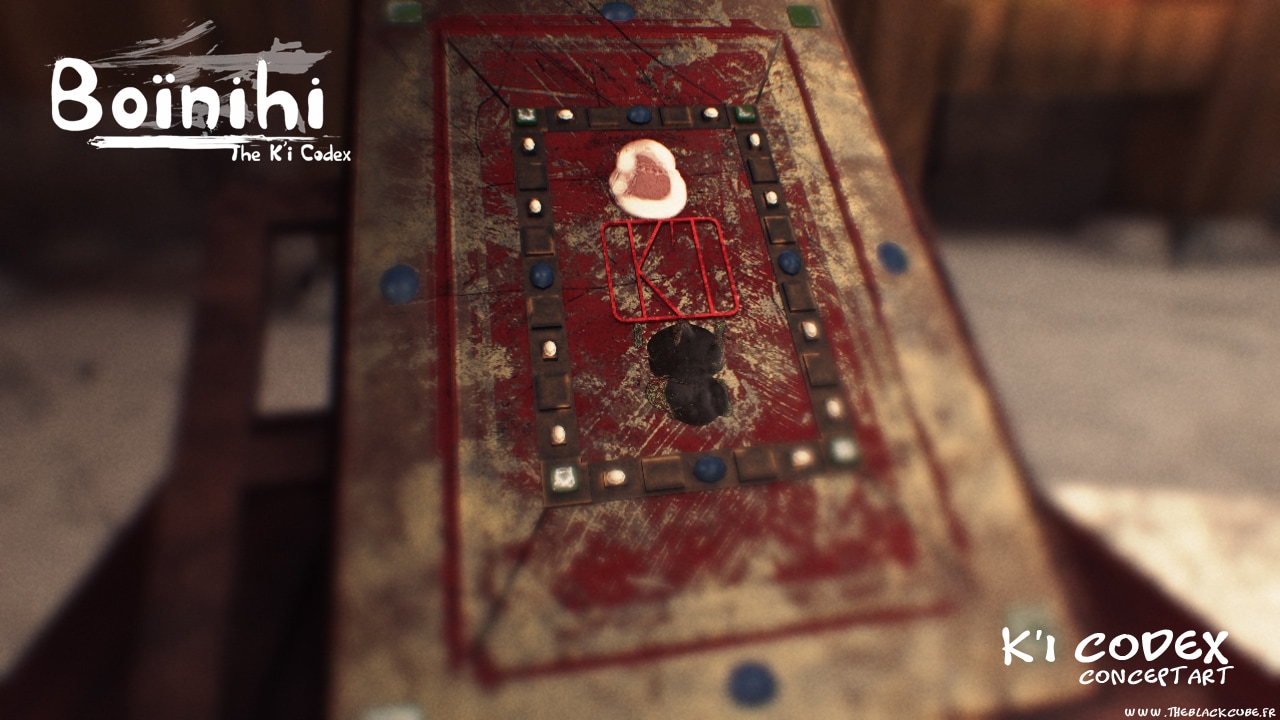 Story:
"In 2062, the people of Terra discovered the Blue Matter System. With the help of this new technology, they decided to explore the galaxy in search for signs of intelligent life... One of these astronauts has been wandering through space during 4 years, and finally landed on a moon with no name, where a mysterious man used to live alone. Boïnihi was his name, and he was a solitary Talifan who had luckily survived to the terrible events of Day Zero, long, long ago..."
Game history:
After the release of Catyph in May 2016, I was tired and I had decided to stop working on such ambitious Myst games on my own, and thus for an indefinite period. I explained it in a long message to my followers. However I had left a door opened, and told them that I would sometimes work on shorter games in the genre, for the fun, just like I did in the past for the Myst Game Jam which gave birth to Myha. That is how I came to create Boïnihi: I took one month to create 'Another Space Adventure', the 4th ASA-like in this series. Shorter, easier than the previous games, yet challenging enough and exotic: discover a new journey in a far away land.
Features:
4 different regions to explore, inspired by Asian countries and mythologies
prerendered 3D graphics (2D, point and click) with 360° views
3+ hours of gameplay
an original soundtrack by Yazorius
the story of a Talifan survivor, who lived the events of 'Day 0' (see Anterran)
a mysterious K'i codex to translate, inspired by the famous Voynich manuscript
most pages of the codex, font and illustrations were created by hand with pencils and watercolor
challenging logical puzzles, yet easier of access than my previous games in the series
Links:
Homepage: Theblackcube.fr
Announcement: Adventuregamers.com
Other Black Cube games in development:
- RealMYHA: (see the game on indieDB) Theblackcube.fr
- BlueMoon: (see the game on indieDB) Theblackcube.fr
Developer: Simonmesnard.fr
The Icehouse collective: Theicehouse.fr
More details soon!