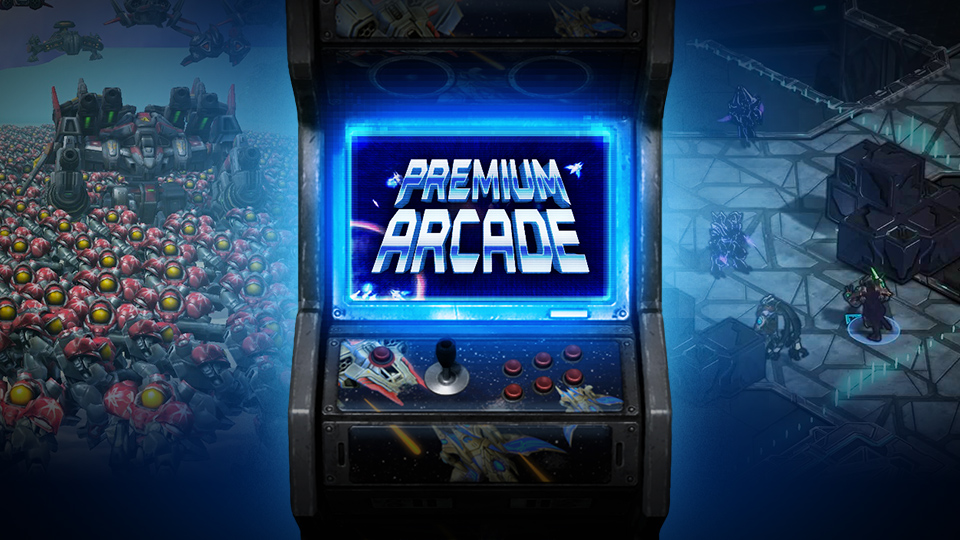 Blizzard has announced that StarCraft II's latest 4.3.0 patch will include two new maps created by community members. Those maps will be part of the Premium Arcade, which means they will cost money to purchase and play on. Blizzard states that the developer has been working with these community mappers for the past year, and that when the maps are purchased, "a share of the sales will go directly to the developers who made them."
Blizzard goes on to say:
"We're excited to introduce these two community-crafted experiences—we've been working with the creators to bring their projects to the community, and we think they're epic examples of what Arcade developers are capable of."
These new premium maps are ARK Star, created by Daniel "Pirate" Altman, and Direct Strike, created by "Tya". Both maps will cost US$4.99 to purchase. Blizzard has not stated exactly what percentage a share of each purchase will find its way to these mappers.
More information about each map follows:
---
ARK Star
This interstellar adventure follows the Sol Seekers, an elite team of templar on a mission to find and destroy a mysterious weapon known as the ARK Star. Discover and craft new equipment to strengthen your squad, level up and unlock new talents and abilities to customize your play style, and bring the wrath of the templar onto your foes!
---
Direct Strike
For those unfamiliar with the original, Direct Strike pits players against each other in a tactical "tug of war." Build units to spawn into your staging area, and send them out in waves to assault the enemy base.

Direct Strike will replace Desert Strike HotS in the Arcade, but everything you know and love will still be available in the free version—on top of additional commander modes. Upgrade to the premium version to play four all-new game modes, including Sabotage, which conceals players' staging areas and allows for unit bans, and Switch mode, where players can change their race mid-game. You'll also get access to cosmetics to customize your staging area and add some flair to your workers. And if you host a lobby with your favorite premium game mode, anyone playing the free standard edition of Direct Strike can join in on the fun.
---
This is the first instance of paid user-created content coming to StarCraft II, following in line with similar efforts such as Bethesda's Creation Club. This will no doubt cause some tension amongst the mod community, and it also has the potential to split the player base between those who own these maps, and those two don't. However, it's also another chance for dedicated mappers to be directly rewarded for their efforts, and to have their work played by exponentially more people as it can be integrated directly into the base game.
What do you think about this move from Blizzard? Is $4.99 worth the price for an individual map? How do you think this new initiative will affect StarCraft II's mod community? Let us know in the comments below.